Colour Coded Frame Prices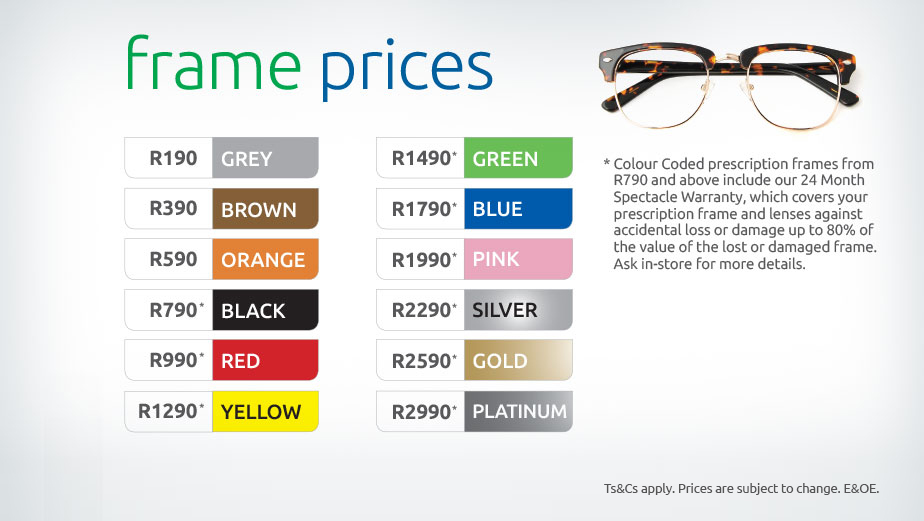 Includes optional 80% Spectacle Frame & Lens Replacement Warranty against accidental loss or damage.
From a black sticker upwards. Learn more.

At Spec-Savers we make it easy for you to select a frame that suits your needs with our comprehensive affordable Colour Coded Frame Range.

Our colour coded frame range consists of stylish, fashionable and affordable frames of the highest quality.
Frames are categorised according to 12 different price groups, with each price group featuring a different colour sticker. This makes choosing the frames that best suit you easier.

Our colour coded frames include the following:
Terms & Conditions apply. E&OE. Prices are subject to change. Frame includes a 1 year guarantee against factory faults.

---
---
Leave a comment
Please note: Our working hours are 08:30 to 17:00 Mondays to Fridays
By placing a comment you accept our Comments Disclaimer.