Corporate Social Responsibility Commitment
Most South African corporations have come to realise that they cannot operate in isolation to the community thus responsible businesses is at the forefront of business consciousness. Focusing on good governance and social involvement is imperative to long term sustainability for their stakeholders and the environment.
Spekboom Campaign
As part of our commitment to help build a greener future, Spec-Savers, in association with the Wilderness Foundation, pledge to plant a spekboom tree in the Baviaanskloof, with each purchase of Climate Eyes variable tint lenses. The Spekboom tree has one of the highest CO2 conversion rates of any known plant. On average 133 trees are planted per day, or 1 tree every 649 seconds.
Over the lifetime of the Spec-Savers Spekboom project, a total of 7406 tons of CO2e (Carbon Dioxide equivalents) will have been sequestered. This means that by planting Spekboom and other indigenous trees, Spec-Savers has created enough carbon to offset the harmful emissions from 1469 households having a braai once a week for 6 months a year, 7 715 return flights from Johannesburg to Cape Town or 1406 households annual waste and refuse!
Together, Spec-Savers and its cutomers, are actively helping to reduce harmful carbon dioxide in our atmosphere.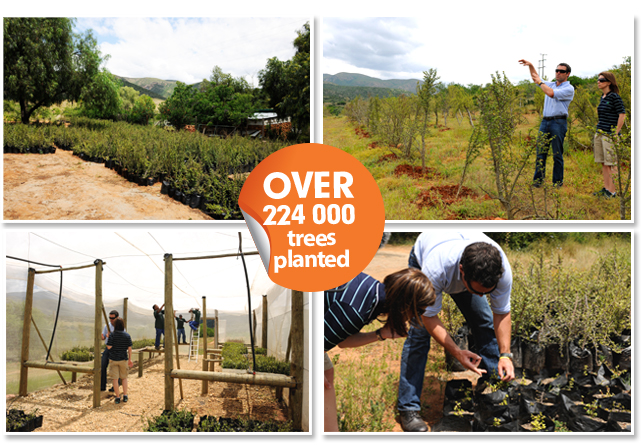 Kids Right to Good Sight

Spec-Savers is committed to the future leaders of South Africa. Our KIDS RIGHT TO GOOD SIGHT initiative ensures that all children between the ages of 6 and 12 are entitled to a FREE eye test, a FREE frame as well as FREE clear, single vision Aquity lenses. Since the inception of this campaign in February 2008, Spec-Savers has assisted over 193 243 children with free eye care and eyewear.


Preserving the Planet
Spec-Savers supports worthy causes such as www.preservingtheplanet.co.za by offering recycle bins at all of our Spec-Savers stores nationwide.
---
Leave a comment
Please note: Our working hours are 08:30 to 17:00 Mondays to Fridays
By placing a comment you accept our Comments Disclaimer.