Altron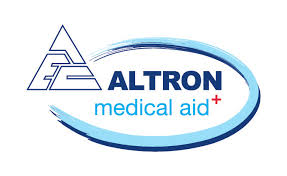 Basic
Lenses, contact lenses and frames, and eye test
All optical treatment is paid from Phase 1, including contact lenses
Cost of lenses and frames subjest to cover available in Phase1
Enhanced
All optical treatment is paid from Acute benefit, including contact lenses.
Cost of lenses and frames subject to cover available in the phase you are in.
Annual limit of R3 250 per beneficiary, including contact lenses.
For more information, please visit: http://www.lahealth.co.za/
Medical aid benefits as displayed are subject to change, final confirmation must be obtained from the medical aid.
---
Leave a comment
Please note: Our working hours are 08:30 to 17:00 Mondays to Fridays
By placing a comment you accept our Comments Disclaimer.
Copyright 2021 Spec-Savers South Africa
•
Customer Care Line: 0860 766 930
•
Spec-Savers has branches throughout South Africa in the Eastern Cape, Freestate, Gauteng, KwaZulu Natal, Limpopo Province, Mpumalanga, North Western, Northern Cape, Western Cape
Gauteng | Cape Town | Pretoria | Bloemfontein | Port Elizabeth | Durban | Pietermaritzburg | Potchefstroom | Upington | Kimberley