Kids Right to Good Sight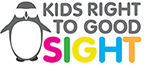 Since 2008, Spec-Savers have helped over 300 000 children through our Kids Right to Good Sight initiative. With parents' permission, we offer a free eye examination, pair of frames and clear lenses for children aged 6 to 12 years to dramatically improve their lives.
We believe in the future leaders of our nation and the Kids Right To Good Sight initiative is our pledge as a brand to making a lasting difference in the lives of young children. Detecting vision impairment at such an early stage, has a lasting impact on any child.
Terms & Conditions
For a child to qualify for the free frame and lenses their spectacle prescription will need to meet the qualifying criteria:
- Aged between 6 to 12 years.
- The eye test must be done at a Spec-Savers store. Ophthalmologist script is accepted.
- The free lenses will comprise of clear polymer single vision lenses with a scratch resistant coating, any other lens enhancements will carry additional charges.
- The free frame is up to the value of R599 and only a KRTGS frame is allowed.
Single vision lenses covered by the KRTGS programme consist of max +10.00 to -14.00 Spheres with a max -6.00 Cyl. Scripts lower than 0.50 will be charged for.
The KRTGS offer is only available to a customer once a year. If a child breaks or loses their frame within 12 months after receiving their first free eye test, frame and lenses , there is a 50% discount on the replacement pair.
For each respective country that Spec-Savers is representing, a valid Identity number for each child is encouraged which can be found on the child's birth certificate.
The eye examination is subject to appointment availability (so please book early) and can be performed on a yearly bases.
Please note: Our optometrists can only accommodate a limited number of kids per day per store.
E&OE.
This offer is subject to change.
Spec-Savers has branches throughout South Africa in the Eastern Cape, Freestate, Gauteng, KwaZulu Natal, Limpopo Province, Mpumalanga, North Western, Northern Cape, Western Cape
Gauteng | Cape Town | Pretoria | Bloemfontein | Port Elizabeth | Durban | Pietermaritzburg | Potchefstroom | Upington | Kimberley