LMS Medical Fund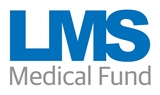 Complete Standard/Complete Select/Complete Plus : 2017
Consultation: R490 at a PPN provider and R370 at a non-PPN provider​
Negotiated Tariff: PPN 2

PPN make payment on insured portion & LMS make payment on savings portion and member refund

Complete Standard/Select : Each beneficiary is entitled to the optical benefits within a 2 year cycle subject to the last claiming date

Complete Plus : Annual benefit cycle (DOS)
One Composite Consultation
Complete Standard / Complete Select :
Frames/Lens Enhancements are subject to available Beneficiary limit of R1480.00 (Subject to available Family limit of R2970.00)
Complete Plus :
Frames are subject to available Beneficiary limit of R1540
Spectacle lenses :
Clear single vision - R185 per lens, clear bifocal - R430 per lens. Multifocal - R750 per lens per beneficiary.

OR
All options
Family contact lens limit applicable of R2370.00
For more information please refer to: http://www.lmsmedfund.co.za/

Medical aid benefits as displayed are subject to change, final confirmation must be obtained from the medical aid.
---
Leave a comment
Please note: Our working hours are 08:30 to 17:00 Mondays to Fridays
By placing a comment you accept our Comments Disclaimer.
Copyright 2021 Spec-Savers South Africa
•
Customer Care Line: 0860 766 930
•
Spec-Savers has branches throughout South Africa in the Eastern Cape, Freestate, Gauteng, KwaZulu Natal, Limpopo Province, Mpumalanga, North Western, Northern Cape, Western Cape
Gauteng | Cape Town | Pretoria | Bloemfontein | Port Elizabeth | Durban | Pietermaritzburg | Potchefstroom | Upington | Kimberley