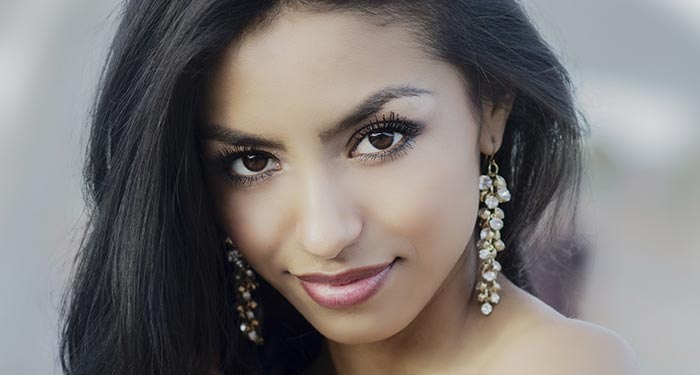 Just because the temperatures are cooling down it doesn't mean that you have to lose that lovely summer glow when it comes to your makeup. We've all seen it, by the middle of winter people tend to sport paler faces, chapped lips and generally just looked washed out.
If the idea of winter wreaking havoc on your looks has you in despair, don't fret, because we've got you covered with some of the hottest tips to keep you looking wonderful throughout Winter 2015!
1. Rehydrate your skin
No matter how much makeup you apply, hiding dry patches on the skin can be a daunting task. Your best line of defense is a great moisturizer. Gently exfoliate your skin to make sure that you're getting rid of dead cells and then follow it up with a layer of rich moisturizer while the skin is still damp.
2. Switch up your cleansing routine
In the winter months, opting for a milky or creamy cleanser is your best bet. These cleansers have fewer skin stripping detergents and will leave your skin feeling smoother and more nourished. You could also try steaming your face once a week to revive taut and parched skin.
3. Use a dual purpose cream
BB and CC creams are great for winter because they combine the moisturizing power of a cream and the smoothing effects of a foundation into one product. You could also try mixing equal parts foundation with facial cream that will help smooth away dry patches on the skin.
4. Go lighter in the foundation department
Not only might your skin loose some of its summer glow, but the dimmer daylight also makes your skin appear duller in winter months. The best way to blend into the scenery is to choose a foundation that's about one shade lighter than your summer foundation.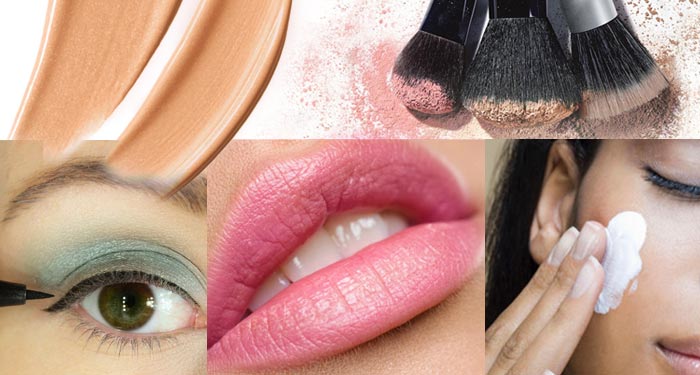 5. Take the puff out of your eyes

Winter weather can make your eyes appear puffier than ever, and they also tend to accentuate dark under eye circles. After applying your foundation, use a little concealer (one shade lighter than your base) under your eyes to help reflect light.

6. Get those cheeks glowing

Bronzer plays an important role in brightening up a winter-ridden face. One shade darker than your skin tone should do just fine. Use a large blush brush and tap the forehead, nose, cheeks and chin to give it that touch of glow.

7. It's all about the eyes

The winter months bring with them those dreadful winds that could easily cause you to tear up and cause mascara to run. To stop this from happening, make sure to prime your eyelids with face powder before applying mascara. Additionally, make use of waterproof mascaras and apply liner to both the bottom and top lid to prevent makeup migration.

8. Seal the deal with hot lips

Lips dry out very easily. First apply some lip balm and then gently exfoliate with a damp cloth. Follow up with more lip balm before applying a creamy lipstick.


Date Published:

08 July 2015