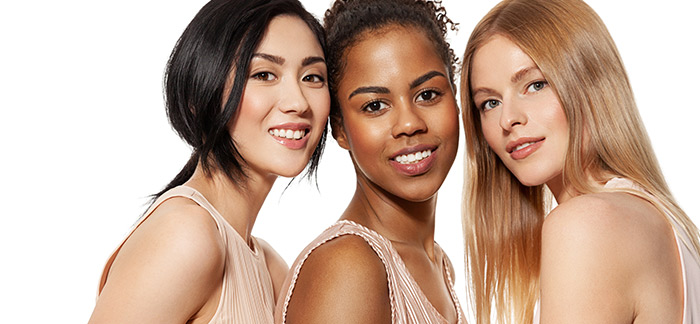 Warm light and birdsong call us outdoors earlier in the morning and the lighter late afternoons blossom with party potential. Bring on silly, sassy summer and her party season glow.
Here's how to make sure you keep glowing all the way through: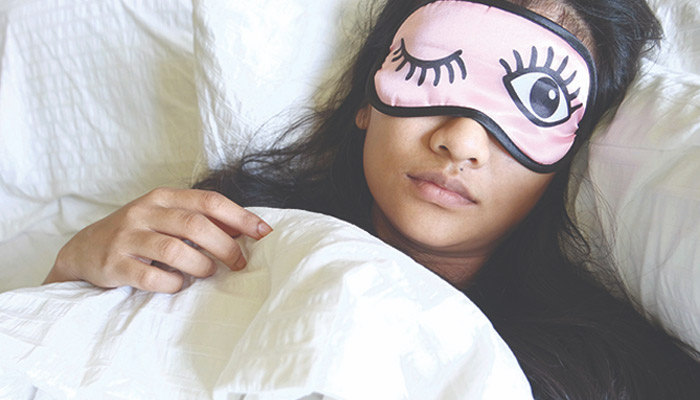 SLEEP is the biggest beauty enhancer of the moment. Arianna Huffington, Gwenyth Paltrow and Cameron Diaz call sleep their secret weapon. Quality sleep supports creativity, productivity, delays the ageing process and procures the energy needed to boost us out of bed for early morning workouts.
WALKING catch ups are the new coffee dates; you're working out, being social, saving money and getting vitamin D all at the same time. Whether it's hiking, walking/running on the promenade or an outdoor yoga class, take advantage of open air activities during summer so exercise feels more like a play date than a fitness regime.
With the FOOD CONSCIOUS movement at the forefront of casual dining, making healthy choices when eating out has become a lot easier. So who needs to diet? Make a personal pledge to eat local, seasonal produce and eat fresh rather than frozen, canned and excessively packaged foods. Another tactic for supporting the digestive system and improving the metabolism is to do a one day weekly cleanse. The Mungday cleanse is a great option and a lot less scary than a 7 day green juice cleanse.
Once you've turned on your invincible goddess glow with all the above, the rest is just window dressing, so here's how to have fun with this season's trendiest props and accessories.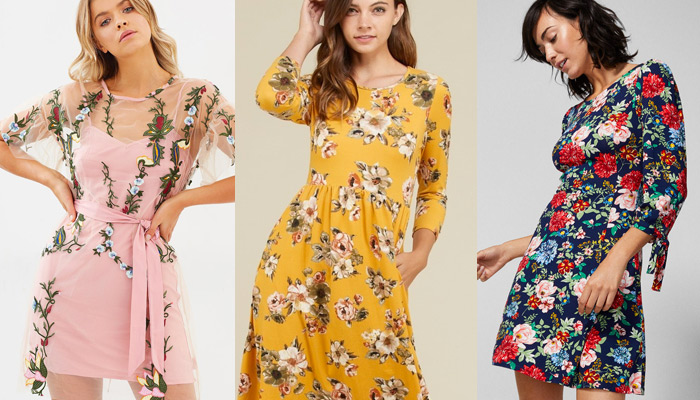 GET DRESSED! With florals and brights, in yellows, pinks and greens. Hazy sunset pastels or classic white - even if you own just one dress, show it off this season.
This summer calls for all things cheerful, but if you prefer a more understated look, embrace the latest transparency trend with sheer fabric dresses, tops or midi skirts (pleated for extra street cred). Transparent/sheer items worn over opaque separates work well in mink, white or floral prints.
This season hemlines move down halfway between the knee and ankle to 'midi' length. Play with pattern and introduce gingham, polka dots - big or small, or stripes - especially rainbow stripes, to your outfits. Structured shorts and tops in smocking (soft gathered fabric) are a big trend this season and can be worn both smart and casual, so look out for a style that suits your shape.
If there's one destination to keep in mind as inspiration for your summer silhouette, it's Miami Beach. Think Hawaiian style button up shirts with fruit or botanical prints that are more effortless chic than Baywatch kitsch. Add a flash of animal print to the look and you're set.
ACCESSORISE with animal print, straw, raffia and bright tassel trimmings on handbags. Metallics carry through from winter in lighter fabrics and sheer items but a pair of rose gold metallic sliders or heels will compliment your summer glow just as well.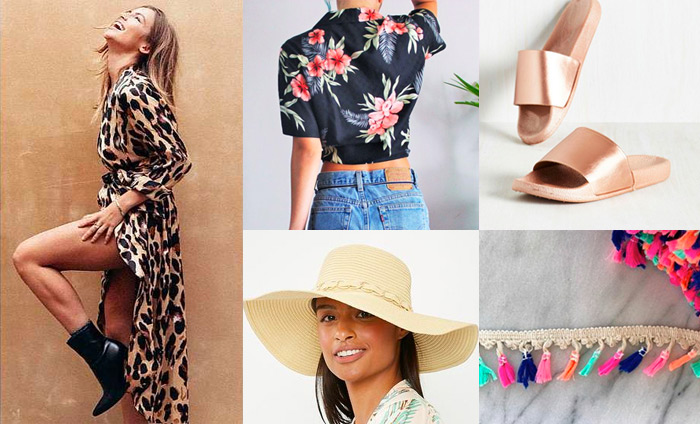 If your summer holiday savings plan doesn't leave room for new wardrobe items, remix your usual MAKE-UP recipe for a fresh look. Keep it natural and use a bb cream with a SPF rather than heavy foundation, tint lashes for adventurous days on the beach or in the mountains, and use a lip and cheek stain for subtle colour. Shiny lips are back; try plums, burnt orange, pinks, corals or clear over nude lips to stay on trend. If you're feeling brave use eyeliners in teal, emerald or pastels to create cat eye/Cleopatra eyes.
If NAILS are your thing, you don't want to miss out on this season's arty manicure trend. Orbit or outline nails is where conventional manicure meets nail art.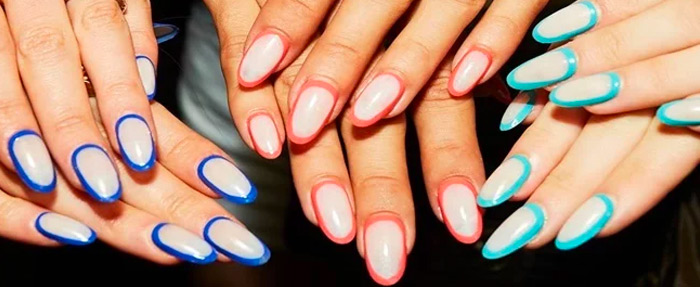 It's the social season, there's creative spirit in the air and warmth in those botanical print covered hearts, so go out and get your glow on!





Date Published:

16 October 2018