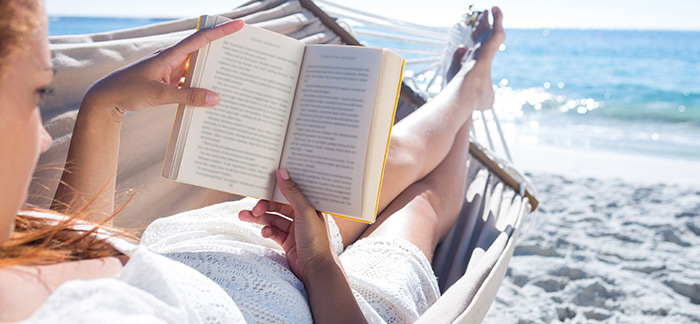 Whether you're off to an exotic holiday destination or lounging around your own pool, dip into one or all of these books and you'll feel like you've been away on holiday for at least a month.
THE PAGE TURNING SERIES FOR A HOLIDAY READING-MARATHON
Moon Sister by Lucinda Riley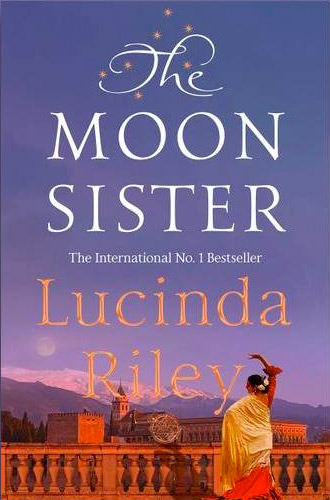 The 5th epic story in the Seven Sisters series. If you love to romanticise about exotic relationships, destinations and family legacies, read this entire series.
After the death of her father - Pa Salt, an elusive billionaire who adopted his six daughters from around the globe – Tiggy D'Aplièse, trusting her instincts, moves to the remote wilds of Scotland. There she takes a job doing what she loves; caring for animals on the vast and isolated Kinnaird estate, employed by the enigmatic and troubled Laird, Charlie Kinnaird.
Her decision alters her future irrevocably when Chilly, an ancient gipsy who has lived for years on the estate, tells her that not only does she possess a sixth sense, passed down from her ancestors, but it was foretold long ago that he would be the one to send her back home to Granada in Spain. From the Scottish Highlands and Spain, to South America and New York, Tiggy follows the trail back to her own exotic but complex past. And under the watchful eye of a gifted gypsy Bruja, she begins to embrace her own talent for healing. But when fate takes a hand, Tiggy must decide whether to stay with her new-found family or return to Kinnaird, and Charlie . . .
---
A GRIPPING READ THAT OFFERS LOADS OF CONVERSATION TOPICS FOR THE FESTIVE DINNER TABLE
A Spark of Light by Jodi Picoult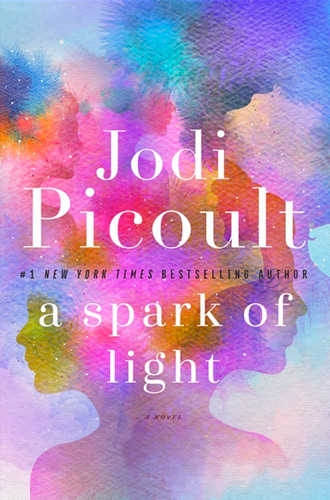 A desperate and distraught gunman bursts into a women's reproductive health centre and opens fire, taking all inside hostage. The police hostage negotiator quickly learns that his fifteen-year-old daughter is inside the clinic. The story counts backwards in tracing back the different characters who find themselves in the same place on this fateful day. Picoult's novel raises the important questions: how do we balance the rights of pregnant women with the rights of the unborn they carry? What does it mean to be a good parent?
---
DARE YOURSELF TO READ THIS BEAUTIFULLY HAUNTING NOVEL
The Great Alone by Kirstin Hannah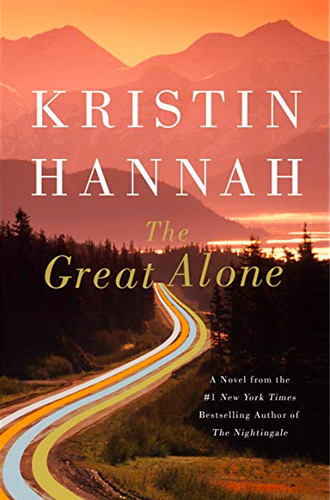 Human frailty and resilience are at the heart of this daring, beautiful, stay-up-all-night story about love and loss, the fight for survival, and the wilderness that lives in both man and nature.
Alaska 1974.
Unpredictable. Unforgiving. Untamed.
For a family in crisis, the ultimate test of survival.
Ernt Allbright arrives home from the Vietnam war a changed and volatile man. Not being able to hold down a job, he makes an impulsive decision to move his family to Alaska, where they live off the grid in America's last true frontier.
Thirteen-year-old Leni, a girl coming of age in a tumultuous time, caught in the riptide of her parents' passionate, stormy relationship, dares to hope that a new land will lead to a better future for her family. She is desperate for a place to belong.
At first, Alaska seems to be the answer to their prayers. An independent community of strong men and even stronger women. The long sunlit days and the generosity of the locals welcome them. But as winter approaches and darkness descends on Alaska, Ernt's fragile mental state deteriorates and the family begins to fracture.
---
ROMANCE FROM THE LOVE GURU OF STORYTELLING
Every Breath by Nicholas Spark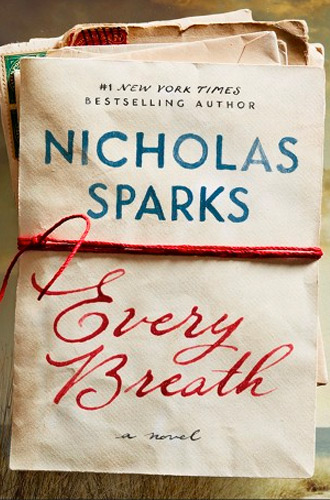 If you're in the mood for romance this holiday season, Sparks will leave you breathless with his latest novel.
Hope Anderson is at a crossroads. At thirty-six, she's been dating her boyfriend, an orthopedic surgeon, for six years. With no wedding plans in sight, and her father recently diagnosed with Amyotrophic Lateral Sclerosis she decides to use a week at her family's cottage in Sunset Beach, North Carolina, to ready the house for sale and mull over some difficult decisions about her future.
Tru Walls has never visited North Carolina but is summoned to Sunset Beach by a letter from a man claiming to be his father. A safari guide, born and raised in Zimbabwe, Tru hopes to unravel some of the mysteries surrounding his mother's early life. When the two strangers' cross paths, their connection is as electric as it is unfathomable. In the days that follow, their feelings for each other give way to choices that pit family duty against personal happiness in devastating ways.
Illuminating life's heartbreaking regrets and enduring hope, Every Breath explores the many facets of love that lay claim to our deepest loyalties - and asks the question, how long can a dream survive?
---
SURPRISE YOURSELF WITH SOMETHING DIFFERENT…
How to Be a Good Creature: A Memoir in Thirteen Animals by Sy Montgomery, Rebecca Green (Illustrator)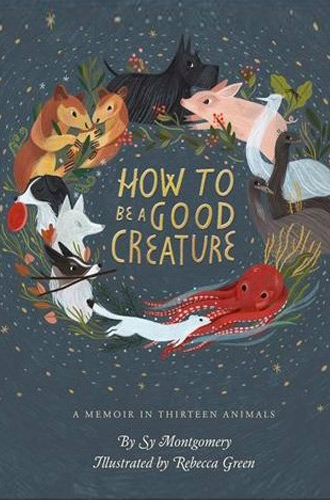 This book is full of whimsical reflections that will make you want to live your life as though you're part of a romantic fairytale. Author, naturalist and adventurer, Sy Montgomery, reflects on the thirteen animals - her friends - who have profoundly affected her, in this poetic and life affirming memoir. Sy has travelled the world and encountered some of the world's rarest and most beautiful animals. The book explores the various ways we learn to love and become empathetic; how we find our passion; how we create our families; coping with loss and despair; gratitude; forgiveness; and most of all how to be a good mortal in the world.




From romance to suspenseful thrillers, there's no reason not to read this holiday. And if you don't get to go on your own adventure, losing yourself in one of these stories will make up for it.





Date Published:

11 December 2018