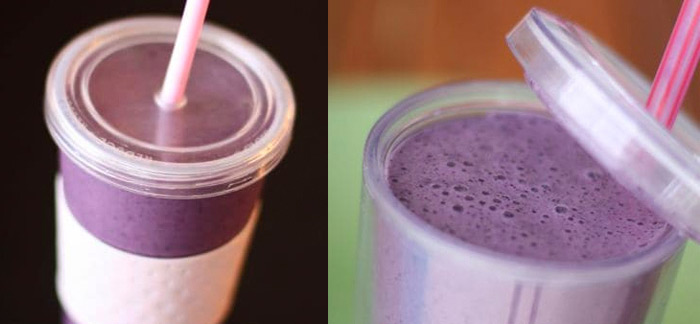 The key to smoothies is frozen fruit. You can make them with ice, but they turn out kind of watery and slushy. So stick with the frozen fruit and get a refreshing, ice cold smoothie every time. You can also add chocolate protein powder to smoothies to turn them into a complete meal. The protein powder is optional, but highly recommended if you need something to hold you over for a few hours.
INGREDIENTS:
1 cup frozen blueberries (or strawberries)
1/2 frozen or fresh ripe banana (optional, for extra sweetness)
1 cup regular almond milk
1 scoop chocolate protein powder (optional, for more of a meal-type smoothie)
DIRECTIONS:
Add your frozen fruit to your blender and let sit for about 5 minutes to let it defrost slightly for easier blending. Add milk and protein powder, if using, and blend for 30-45 seconds until smooth.



Original recipe from www.aggieskitchen.com


Date Published:

02 February 2018