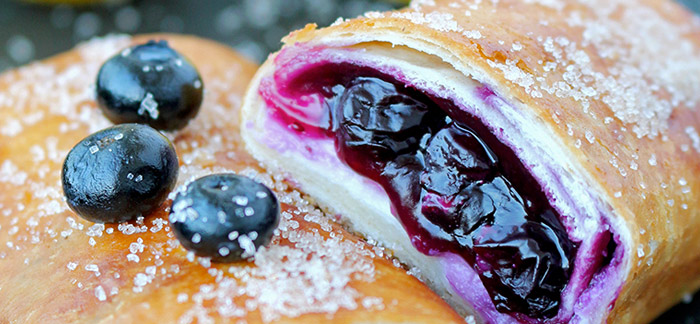 Prep Time - 10min
Cook Time - 16 min
Total Time - 26 min
Ingredients
· BLUEBERRY SAUCE
· 2 cups of fresh blueberries
· ¼ cup sugar
· 1 tablespoon lemon juice
· ¼ teaspoon lemon zest
· 5 + 2 tablespoon water
· 2 tablespoon cornstarch
· ¼ teaspoon vanilla extract
· ⅛ teaspoon salt
· CHEESECAKE FILLING
· 170g cream cheese
· 1 tablespoon granulated sugar
· 1 teaspoon vanilla extract
· CHIMICHANGAS
· 4 (8 inch) soft flour tortilla
· ⅓ cup granulated sugar
· ½ teaspoon ground cinnamon
· vegetable oil for frying
Instructions
BLUEBERRY SAUCE
1. Put blueberries, sugar, 5 Tbsp of water, lemon juice and lemon zest in a medium pan. Cook for 10-12 minutes on medium heat.
2. In a separate, small dish, put 2 Tbsp of water, corn starch, vanilla and salt and stir them, then add to the blueberry mixture in the pan.
3. Stir and cook for 20-30 sec. Remove from heat and leave to cool completely.
CHEESECAKE FILLING
4. In a medium dish mix cream cheese, sugar and vanilla until it gets creamy.
CHIMICHANGAS
5. In a smaller dish put sugar and cinnamon and stir. Leave aside.
6. Put cheesecake filling on the lower third of each tortilla. Put around ¼ cup homemade blueberry sauce over cheesecake filling.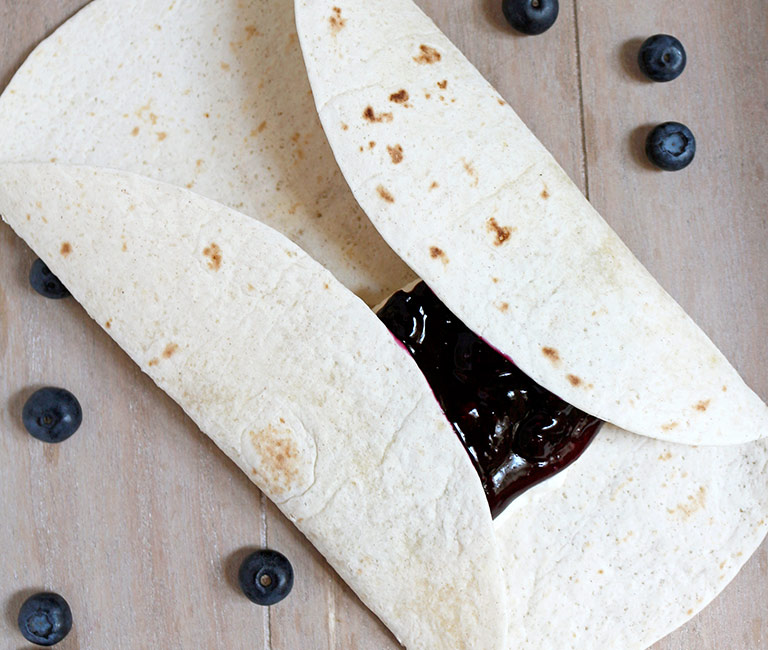 7. Fold the two sides of each tortilla toward the center and roll into chimichanga. Use toothpick to secure it.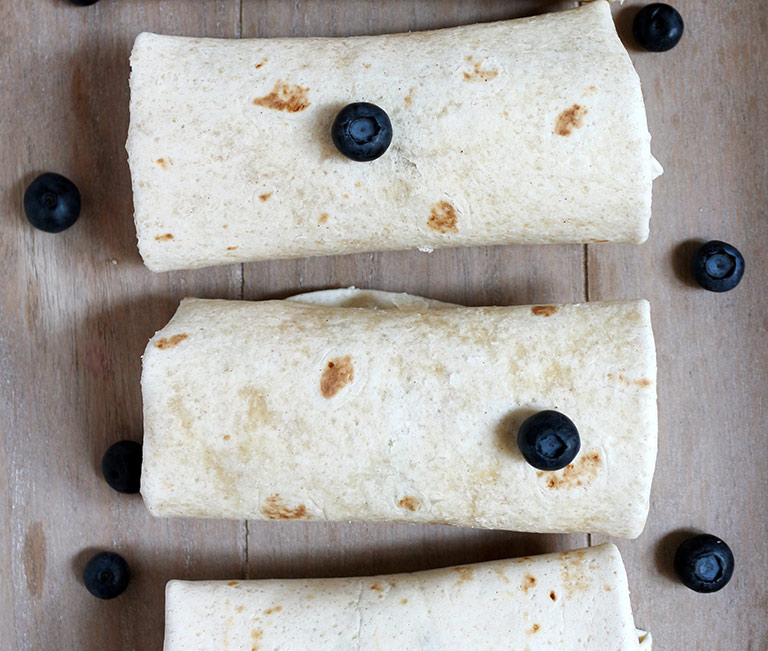 8. Repeat the same with the rest of the tortillas. Fry chimichangas in a frying pan with hot oil until golden brown and flip them, as needed.
9. Transfer the chimichangas to the paper towel on a plate to drain for a minute, and then roll them in cinnamon and sugar mixture.
10. Don't forget to remove the toothpicks.
Note
It is best to be eaten the same day.
Healthy Ingredients
The vitamin E in blueberries may help stop the formation of cataracts, or clouding of the eye lens.
Blueberries also contain anthocyanins, which are flavonoid pigments that act as antioxidants. In addition to promoting similar health benefits to other antioxidants for the eyes, anthocyanins maintain general eye health.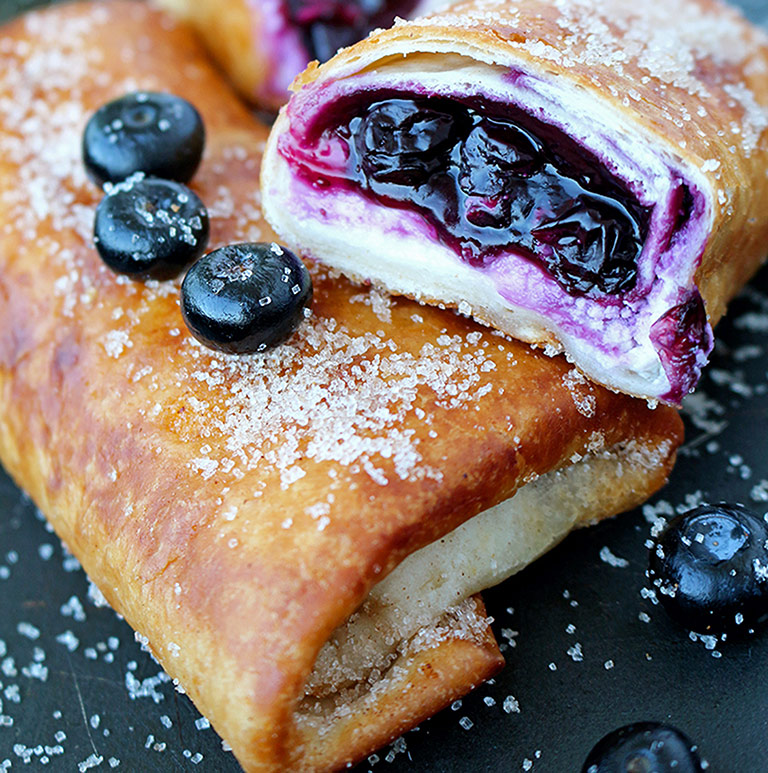 Credit: www.sweetspicykitchen.com/desserts/blueberry-cheesecake-chimichanga


Date Published:

30 January 2018