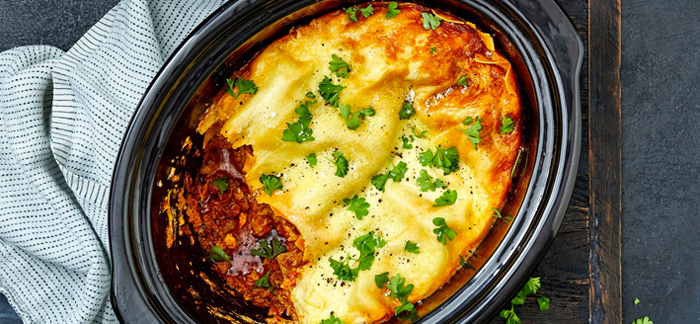 The slow cooker is a much-underutilised cooking aid that can become the best friend of any busy Mom or Dad. Invented in 1940 by Irving Naxon, he couldn't have anticipated how popular the "crock-pot" would become to cooks across the world and how versatile its uses would be in the 21st century.
Its beauty is that you can prepare a dish in the cooker, turn it on and literally leave it for 6-8 hours to simmer while you go to work or about your busy day. And you thought slow cookers were only good for roasts, right? Think again! Here are a few unusual and easy recipes to make in a slow cooker, ones that will have your entire family begging for seconds.
Lamb Casserole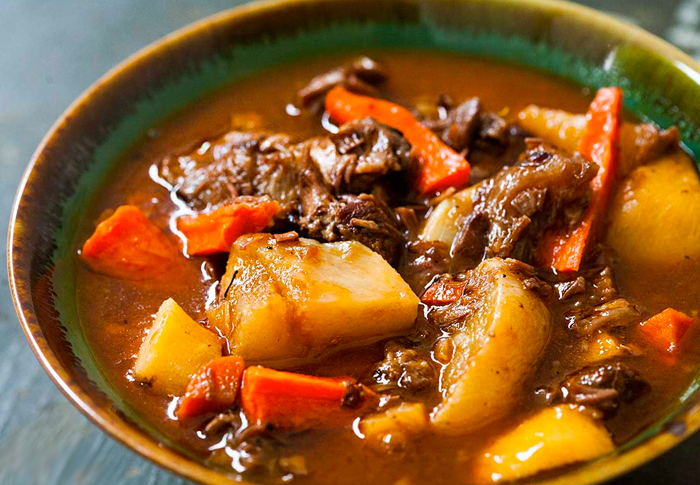 Lamb is the perfect meat to be cooked slowly. For this recipe, dust 1.5kgs of diced lamb with flour and braise in the slow cooker first with a tablespoon of Worcestershire sauce. Add in diced spring onions, quartered potatoes and carrots, some frozen peas and a couple of garlic cloves too. Add a cup of vegetable stock, a cup of boiling water, a tin of tomato soup and a tin of chopped, peeled tomatoes. Salt, pepper and oregano to season and even a pinch of curry powder for a kick. Slow cook on low for 8 – 10 hours and voila!
Mushroom Risotto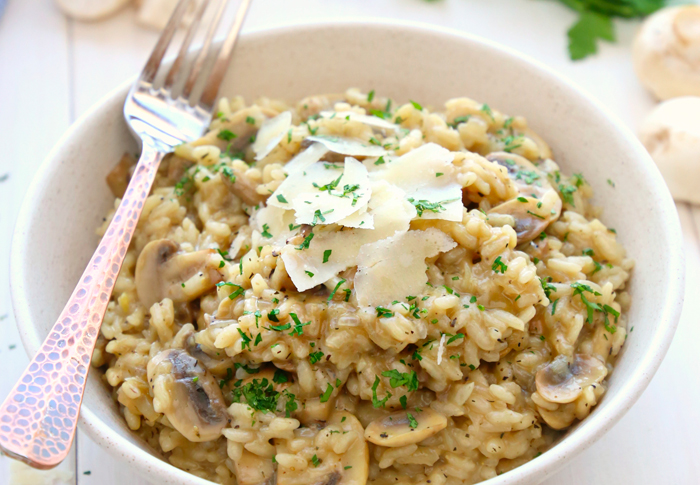 Risotto is not a meal that often comes to mind with a slow cooker but it's a recipe that can be put together in minutes. Fry a chopped onion and 250g of chopped mushrooms in butter in a frying pan. In a separate saucepan bring 1l of vegetable stock to boil with about 50g of whole porcini mushrooms and allow to simmer. In the slow cooker, add the onions and mushrooms to about 300g of risotto and stir together. Add the stock and allow to simmer on high for 1 hour. Just before serving add some finely chopped parsley and a generous amount of finely grated parmesan too.
Whole Chicken
Cooking a whole chicken is usually reserved for Sunday lunches when you have a lot more time on your hands, right? Thanks to the slow cooker though, you can serve a roast chicken any evening of the week. In a bowl prepare a rub for the chicken which includes salt, pepper, paprika, parsley, thyme, rosemary and garlic powder. Brush the chicken with olive oil and generously rub the seasoning into it. Place brussel sprouts at the bottom of the slow cooker and place the chicken on top of them to avoid the chicken burning at the bottom. Slow cook on low for 7-8 hours. Serve with your favourite sides like mashed potatoes or carrots and peas for a delicious, wholesome meal.
Beef Lasagne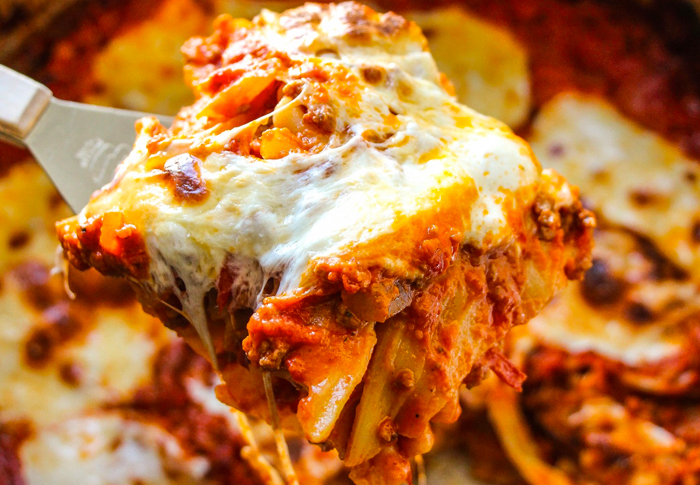 Everyone loves a lasagne and believe it or not, you can create an amazing pasta in your slow cooker too. Prepare the sauce by sautéing chopped onions and garlic in olive oil and then add 250g of mince in to brown. Add spices of your choice like smoked paprika, parsley, basil and oregano and season with salt and pepper too. Add in a tin of whole, peeled tomatoes and a few tablespoons of tomato paste too. Bring the sauce to boil and then turn the heat off. Turn the slow cooker on and begin layering your lasagne as you would normally; first a layer of sauce, then a layer of ricotta cheese, then a layer of uncooked lasagne sheets. Carry on this process until you're almost at the top, ending with a layer of ricotta cheese. Pour 1.5 cups of cold water over the lasagne and add a final, generous layer of cheddar cheese on top. Slow cook the lasagne on low for 3 – 4 hours and serve with fresh garlic bread.

Now that you know that slow cooking is as simple as pie, what are you waiting for? Get your hands on a slow cooker today or borrow one from a friend. It's a wonderful way to cook, designed to enable you to create scrumptiousness while saving you time.


Date Published:

29 May 2019