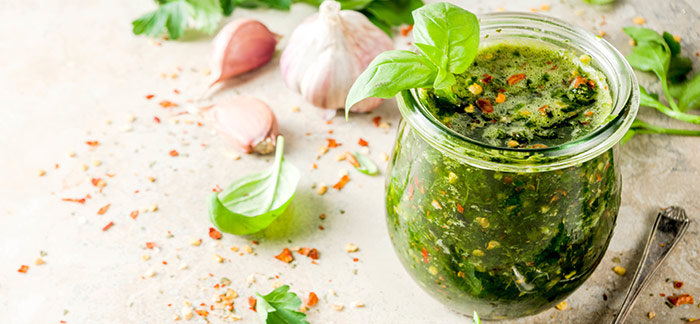 Sauces and marinades can spice up a meal but many store bought ones are laden with additives so try one of our easy homemade alternatives to keep a healthy flavour in your food.
One great spin-off from making your own is that you avoid the danger of processed foods, which often contain ugly E numbers in the form of artificial colourants, preservatives and thickeners. Some of these may lead to allergic reactions such as asthma, migraines, rashes, upset tummies and hyperactivity, particularly in children.
MEAL - Green Goodness marinade
Packed with green goodness and vitamin C, this zesty Green Goodness marinade gives chicken pieces extra zing on the braai or stove with its combo of coriander, mint, chilli and lemon.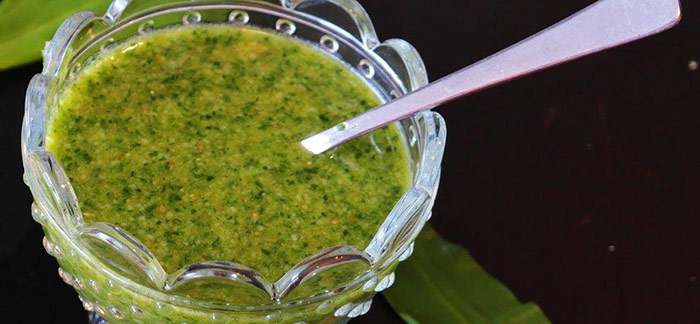 Green Goodness recipe: 30g fresh coriander, a handful of fresh mint, 1 clove garlic, ½ onion or a bunch of spring onions roughly chopped, 1 chilli (or to taste), juice and zest of one lemon, salt and black pepper, 50ml olive oil (or as needed).

Whiz all ingredients in a blender until smooth, then marinade chicken for one hour or more. This should be sufficient to marinade 800g of chicken pieces, or 500g boneless chicken.
SNACK – Tahini and Cacik
Once you know how easy is it to make tahini – that rich savoury sauce made from crushed sesame seeds – you may never want to buy the pre-packed, preservative enhanced version again.
Cacik is basically Turkish tsatsiki, and it's superb with braai meats like lamb, as a dip for tortilla chips, or as a saucy salad dressing. You can even add it to toasted sandwiches as a lighter substitute for mayonnaise.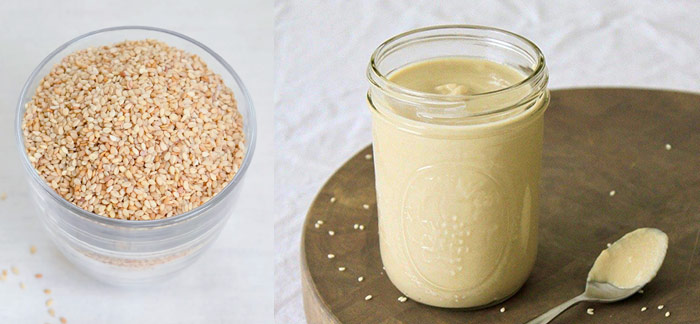 Tahini recipe: 1 cup sesame seeds, ½ to 1 cup of warm water, 1 clove minced garlic, juice of one large lemon, salt to taste. Toast the sesame seeds in an empty frying pan, then grind to a fine powder in a spice grinder. Whiz seeds with the rest of the ingredients in a blender until you have a creamy sauce, adding more or less water to your desired consistency.
Use a splash of tahini it to liven up your hummus, drizzle it over salads or add it as a sauce for a pita or wrap.
Bonus: tahini is also suitable for vegans as it uses no animal products or by-products at all.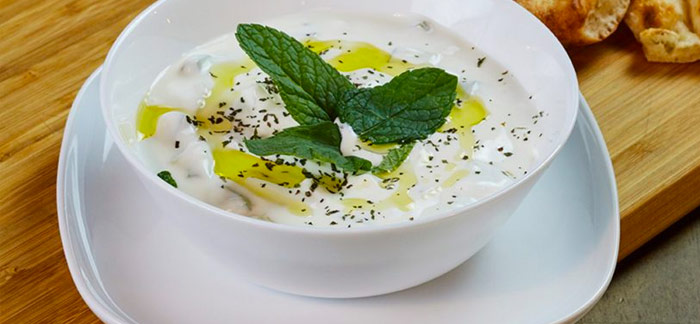 Cacik: 2 cups full cream plain or Greek yoghurt, half a cucumber, 1 handful of fresh mint leaves (finely chopped), 1 clove garlic (finely chopped), 1 teaspoon of salt, olive oil to garnish. Peel then coarsely grate the cucumber, squeezing out the moisture by pressing down before adding to the yoghurt. Stir in the rest of the ingredients, leaving one sprig of mint and the oil. Spoon into a serving bowl and top with mint and a drizzle of olive oil.
DESSERT - Salted Caramel Sauce and Berry Coulis
This this easy-peasy salted caramel sauce will satisfy that sweet tooth. While we've got to admit it is not as healthy as tahini or green goddess, a little indulgence now and then is good for the soul!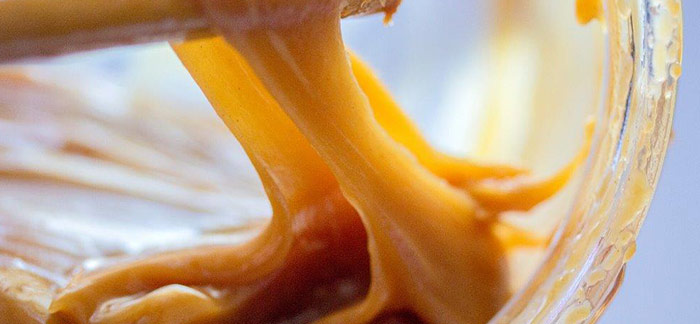 Salted caramel sauce: 1 cup granulated sugar, 60ml water, 125ml cream, 2 tablespoons butter, ½ to 1 teaspoon salt (or to taste). Carefully heat the sugar and water in a small saucepan until the sugar melts and turns a dark amber, between 10-15 minutes. Warm the cream separately then gently whisk into the sugar pan. Simmer and stir for another 2-3 minutes, or until smooth, then add the butter and salt, and serve.
Pour over vanilla ice cream for a decadently simple dessert, as the weather starts to cool, use it in a hot salted caramel mocha. Brew your coffee in the normal way, add 2-3 squares of good quality dark chocolate, stirring to melt, then add 2 teaspoons of caramel sauce.
You can even use it to create a salted caramel martini at your next dinner party. Pour 50ml of vodka into a cocktail shaker, add two teaspoons of salted caramel sauce, shake, then pour into a chilled martini glass. Hot or cold, this is sheer sass in a glass!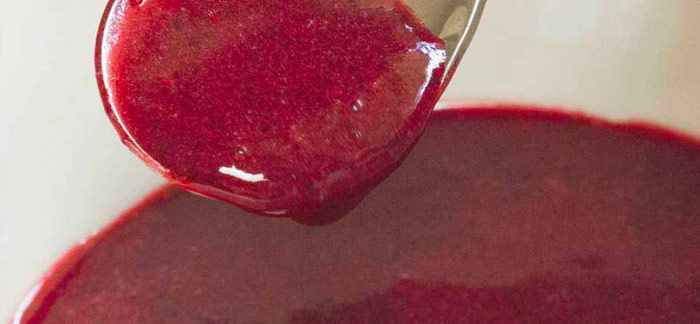 Berry Coulis: 625ml (2.5 cups) fresh berries, washed and coarsely chopped, 2 tablespoons of honey, 1 tablespoon freshly squeezed lemon juice. Combine all ingredients in a blender and puree until smooth.
This is great poured over ice-cream, or drizzled over pancakes or waffles – and as the fruit is uncooked it retains all its natural vitamin C.

Remember: the closer to natural your food is, the healthier it is likely to be for you and your family. It's super-easy to get saucy whether it's a meal, snack or dessert!


Date Published:

20 March 2020