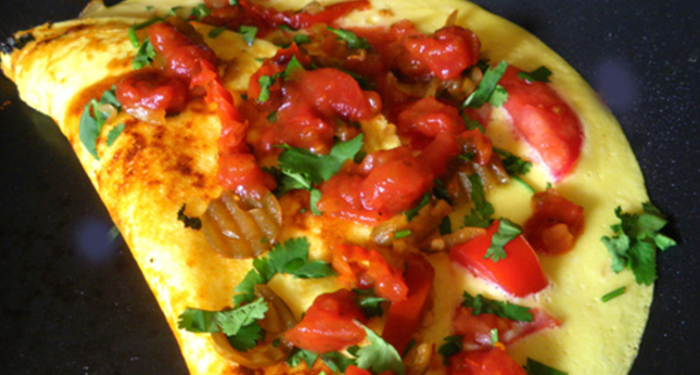 Ingredients
8 eggs
1⁄2 cup flour
1 teaspoon baking powder
3⁄4 teaspoon salt
2 cups shredded cheese
1 1⁄2 cups small curd cottage cheese
1 cup shredded sharp cheddar cheese
1 jalapeno pepper, seeded and finely chopped
1⁄2 teaspoon hot pepper sauce

How to make it
Preheat oven to 175 degrees.
Grease 9-inch square or round baking pan.
Beat eggs in a large bowl at high speed with an electric mixer 4-5 minutes or until slightly thickened and lemon coloured.
Combine flour, baking powder and salt in a small bowl.
Stir flour mixture into eggs until blended.
Combine cheese, cottage cheese, jalapeno pepper and hot sauce in medium bowl; mix well.
Fold into egg mixture until well blended.
Pour into prepared pan.
Bake for 45 to 50 minutes or until golden brown and firm in center.
Let stand 10 minutes before cutting to serve.
Serve with salsa.

Healthy Ingredients: Lutein, Vitamin E & Omega 3s
Protein-packed eggs provide nutrients such as lutein, vitamin E, and omega 3s, in addition to other nutrients and vitamins.


Date Published:

07 July 2015