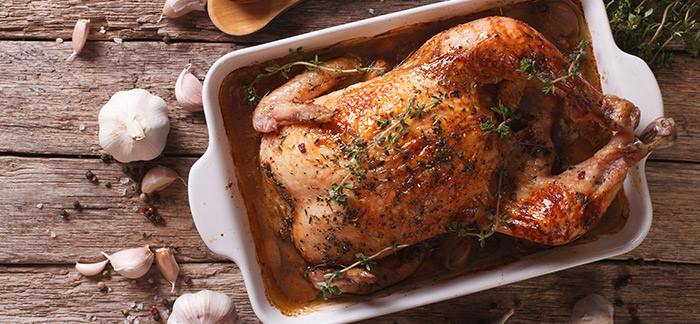 While some men relish the idea of cooking a delicious roast, others quake with fear at the thought. The good news is, lads, that firing up a roast is as manageable for a novice as it is for a seasoned chef! And with the holidays drawing near, there's no better opportunity to take on the challenge and redefine yourself as a roast master extraordinaire.
As a novice, it's best to moderate your ambition. Resist the temptation to tackle a roast turducken with tabbouleh and saffron yogurt, and rather take on something a little more modest … like a simple roast leg of lamb with herb butter.
Follow the recipe
When it comes to cooking a roast, it's advisable to stick to the recipe. Although us men are loathed to do such silly things as read instruction manuals and ask for directions, recipes are a different story. Best you stick to the recipe or the only thing that's going to get roasted is your ego!
The first thing a roast recipe will tell you is the list of ingredients and quantities required. If you're missing anything then head down to the shops. When buying meat, stop by your local butcher and see what's on offer. Not only are butchers' experts in their field, they generally stock the very best cuts of meat and are always happy to impart their plethora of knowledge and advice.
With the ingredients organised, lay them out on a clean surface and follow the recipe step by step.
South African roast favourites

For meat-loving South Africans, the roasting options are endless. Some local favourites include:
Oven-roasted garlic chicken
Stuffed roast turkey
Roasted pork belly with fennel jam
Roasted leg of lamb with herb butter
Roast fillet with caramelised red grapes
Whole roasted fish with cherry tomatoes
These can be accompanied by an assortment of roasted sides:
Roasted potato wedges
Roast baby vegetables
Rustic roasted butternut with bacon and sage
Moroccan roasted sweet potatoes
Roast tomatoes and courgettes
Roast vegetables with tahini-yoghurt drizzle
Roasting technique
Although it's conventional to use an oven for roasts, it can be great fun to use a Weber braai. This introduces a unique smoked flavour to your roast that's just not possible in an oven. Temperature is controlled via the ventilation disc, so it's up to you to make sure the coals are super-hot throughout the roasting period.
Some folk have the rotisserie accessory which brings a whole new dimension to the roasting experience. And, let's be honest … few people can resist an invitation to anything associated with a rotisserie feast by the fire!
Christmas winner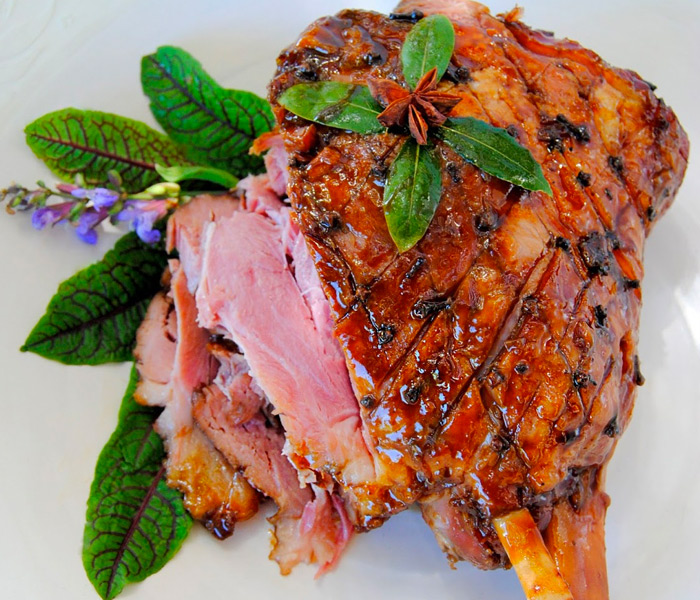 A Christmas favourite has to be the Roast Gammon glazed in Brandy and Coke. The ingredients and recipe might appear intimidating at first, but when broken down into individual steps it's actually pretty straight forward.
The key to this roast is the glazing. Once your gammon is in the oven, be sure to baste it with glaze from the roasting pan every four to five minutes. This is not the time to be distracted by frivolous banter with friends and family … all focus needs to be on the steadily thickening glaze and making sure that it doesn't burn. Get this right, and you're set for a Christmas feast to remember!
Roast master in the making



As your roasting confidence grows, don't be shy to introduce some unique flair to your favourite recipes. Experiment with different ingredients and also their quantities according to your taste.

Life will never be the same again as friends and family look to you for those legendary gourmet roast dishes. Your partner will certainly love your new-found talent, especially if it means some downtime to relax or a fun excuse to spend quality time in the kitchen together.

There's roast master potential in each and every one of us … go out there and make it happen these holidays.





Date Published:

12 December 2018