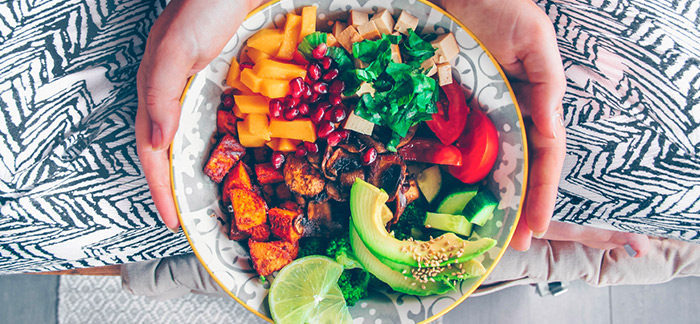 Aptly described as a vegetarian poke bowl, a Buddha bowl is an array of healthy (most often vegetarian) food arranged artfully in a bowl. It's meant to mimic how the Buddha himself ate and its main aim is to create a meal that is both balanced and beautiful.
A Buddha bowl typically consists of a healthy starch like quinoa or brown rice with a colourful array of vegetables, either raw or cooked, surrounding it. Tasty additions like tofu or even fish are often added to create a bowl of wholesome deliciousness, resembling the happy, round belly of the Buddha. Try these easy, fun recipes for dinner tonight or simply chop up the ingredients and let your friends build their own bowl at your next dinner party.
A bit of Mexicano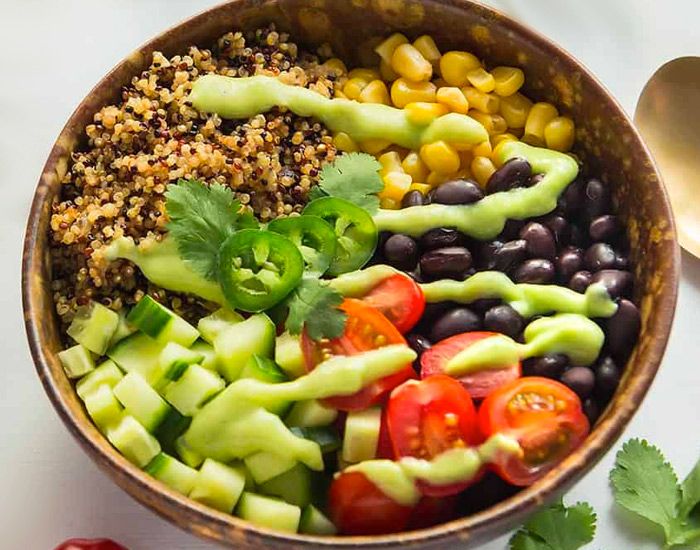 This Mexican-inspired Buddha bowl is a great alternative to nachos or chill con carne. Firstly, simmer some kidney beans with smoked paprika, garlic and olive oil. Drain and add to your Buddha bowl with cooked quinoa, guacamole, roughly chopped tomatoes and onions. Garnish with a generous sprinkling of finely chopped coriander and a dollop of sour cream.
Fresh and crunchy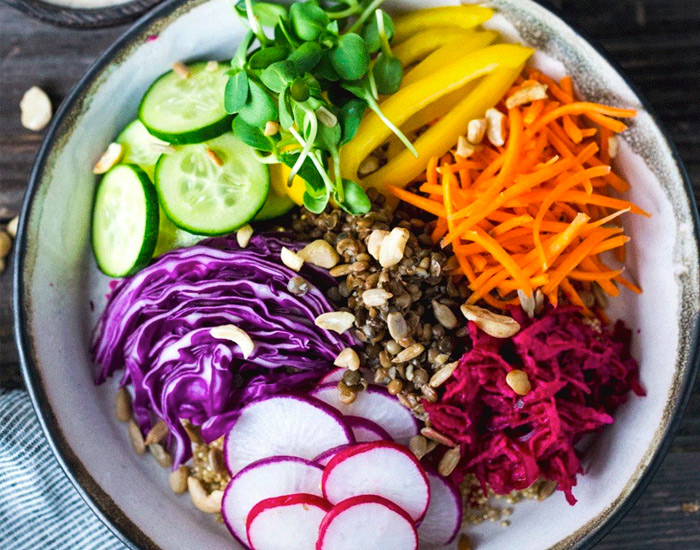 This raw Buddha bowl is a divine alternative to a salad at lunch. Choose a variety of your favourite veggies from the rainbow spectrum like tomatoes, yellow peppers, cucumber, baby marrows and mushrooms. Add some chickpeas and brown rice to bulk it up and garnish with a splash of nuts and seeds too. To bring all the flavours together make your own peanut dressing which is ¼ cup of peanut butter, 2 tablespoons of rice vinegar, 2 tablespoons of lime juice, 3 tablespoons of vegetable oil, 1 tablespoon of soy sauce and 2 tablespoons of honey.
Asian-inspired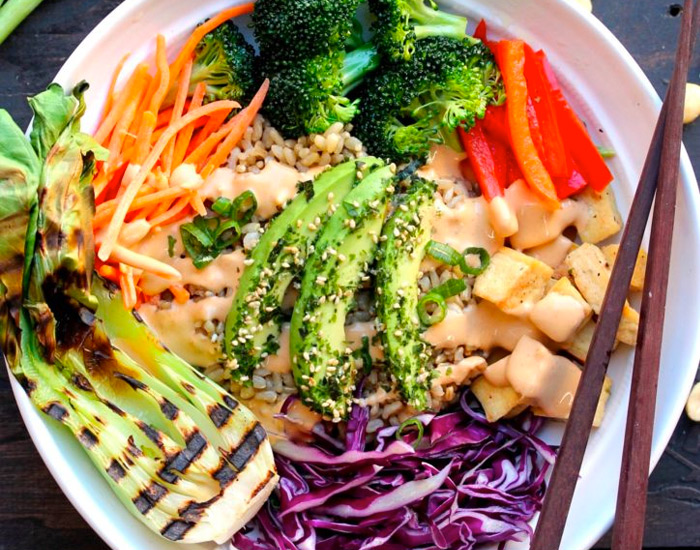 In this eastern-themed Buddha bowl, you really can let your imagination guide you. We suggest adding deep fried tofu into the bowl for a creamy, vegetarian option or if you're a meat-eater fry up some chicken strips instead. The star of this bowl though is a generous helping of Chinese carrots. To create delicious home-made Chinese carrots, chop up carrots and sprinkle with five-spice powder from your local Chinese market or holistic centre. Melt a knob of butter in a saucepan with soy sauce, sugar and a little water and simmer the spiced carrots in this sauce for 10 minutes. Add sugar snap peas, jasmine rice and thinly chopped cabbage to perfectly finish off your bowl.
Fruity tooty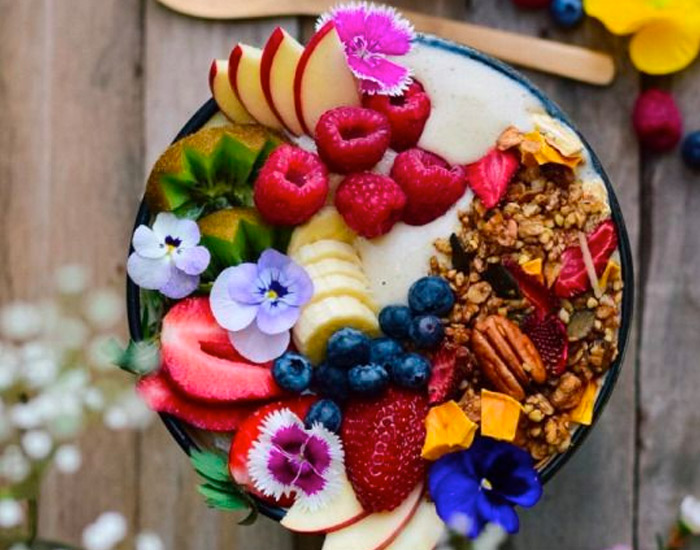 Step away from the norm by creating a fruit Buddha bowl for breakfast or even as a dessert. Pick an array of fruits of different colours like strawberries, blueberries, kiwi fruit and pineapple and add in next to plain full-cream yoghurt and granola. Sprinkle honey over the bowl to bring all the flavours together and add finely chopped mint on top too.

The sky really is the limit when it comes to creating your own Buddha bowl. Think clean, think wholesome and let your taste buds take you on a journey to healthy, tasty living – just the way Buddha would have wanted it.


Date Published:

16 April 2019