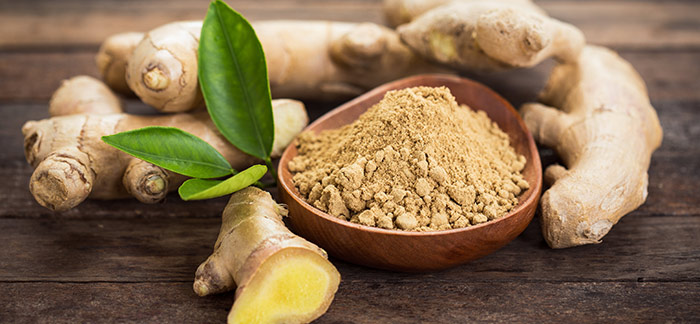 It's one of the healthiest and tastiest spices you'll ever find. If you don't already have some ginger in your kitchen, you'll want to get your hands on this marvellous vegetable after reading this.
From helping digestion and reducing nausea to keeping your mouth healthy and fighting the common cold and flu due to its antibacterial power, ginger will give you plenty to smile about! Let's discover more about this miracle ingredient and how consuming more ginger can help you in your journey toward better health.
Digging deeper – ginger uncovered
Ginger is a herb and a close relative of cardamom, galangal and turmeric. This flowering plant, native to Southeast Asia, has been used in alternative and traditional medicine for generations. The underground part of the stem is the part that's commonly used as a spice, and ginger is used fresh, dried, ground into a powder or even as a juice or oil.
Did you know that ginger gets its unique flavour and fragrance from its natural oils? Gingerol, its main bioactive compound, gives raw ginger many of its medicinal properties, one of which may help prevent cancer.
What makes ginger so good?
Ginger has plenty of healing properties. Some proven benefits of ginger include:
aids with osteoarthritis: it can help reduce joint pain, stiffness and disability linked to the degeneration of joints in your body
anti-diabetic properties: it can help lower your fasting blood sugar, plus improve long-term blood sugar levels, and improve various heart disease risk factors if you're a type 2 diabetic
anti-inflammatory and antioxidant effects: it may help decrease oxidative stress caused by having too many free radicals in your body
anti-nausea treatment: it can assist with relieving nausea and vomiting, if you're undergoing certain types of surgery but particularly if you're pregnant and have a bad bout of morning sickne
assists with treating chronic indigestion: it can quicken the emptying of your stomach and lessen recurrent stomach pain and discomfort
In addition, ginger is also known to help lower cholesterol levels, soothe sore throats, fight infection, reduce menstrual pain and migraine headaches and play a role in weight loss.
How much ginger should I consume?
You can take ginger as a supplement. You only need 1 – 1.5 grams of ginger a day to help prevent different types of nausea. If you're pregnant, a maximum of 1 gram of ginger extract is sufficient per day.
Doctors recommend a maximum consumption of 3-4 grams of ginger extract daily. Higher doses are generally less effective and may result in side effects. Too much ginger, particularly strongly brewed, could cause heartburn.
Ginger isn't recommended for children under the age of two. While some research shows that babies can eat ginger, it's best to introduce ginger slowly into your children's diet, as too much can cause digestive complications.
A little grated or dried ginger added to grains or a fruit purée can help reduce a little one's gas, soothe an upset tummy, improve their liver function, and even reduce respiratory issues.
Here are three gloriously gingery recipes you can try to help increase your consumption of this miracle herb.
Green tea, lemon, and ginger gummies
(Servings: 20)
These sweet little ginger gummies pack a punch and are autoimmune Paleo compliant. The bonus? They increase your gelatin intake, which can help reduce bone and joint pain, increase your brain function, and even decrease the signs of skin aging!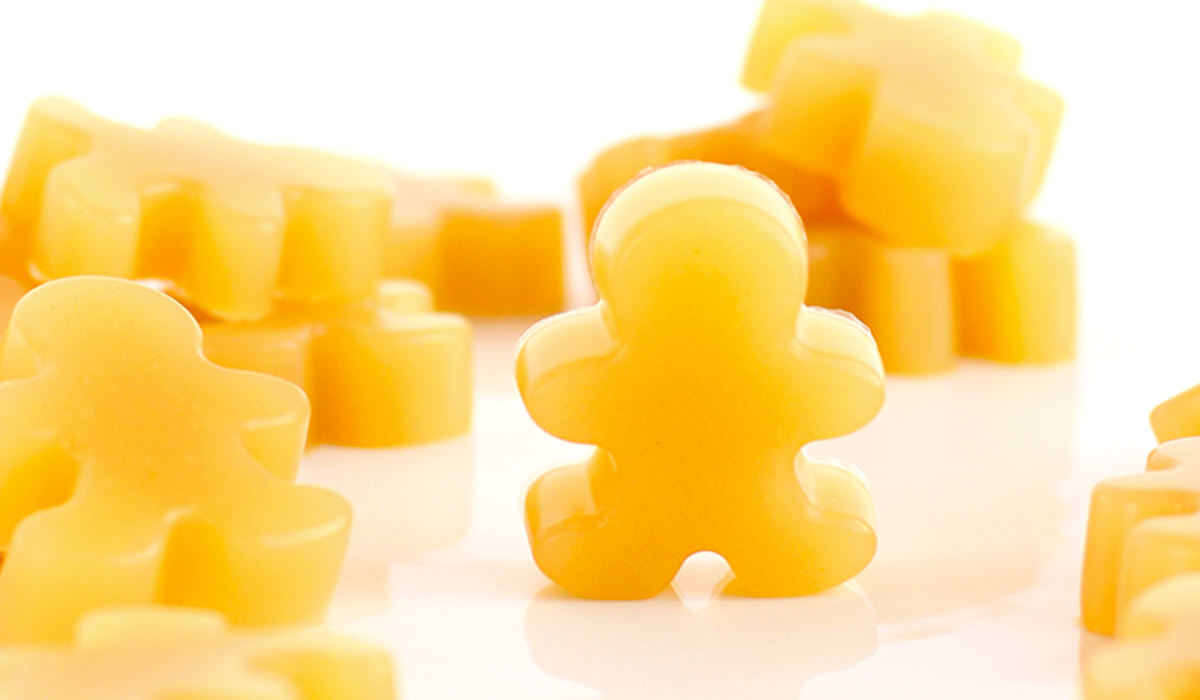 Ingredients:
¾ cup cold water
½ cup strongly brewed green tea (4 tea bags)
¼ cup lemon juice
6 tablespoons ginger juice
5 tablespoons gelatin powder
honey (optional, to taste)
Method:
Pour the water into a saucepan. Sprinkle the gelatin powder over the surface of the water, allowing to dissolve and set aside.
Make the tea according to instructions for steeping time. Remove tea bags to leave ½ a cup of brewed tea.
Add the brewed tea, ginger juice and lemon juice to the saucepan with the dissolved gelatin. Gently warm the saucepan, stirring until the gelatin has completely dissolved and it's smooth. Don't overheat. Add honey now if desired.
Pour the gelatin mixture into moulds or a baking dish. Refrigerate for minimum two hours to set, then remove them from the mould or cut into pieces.
---
Self-saucing ginger toffee pudding
(Servings: 6 | Preparation time: 15 minutes | Cook time: 45 minutes)
Speedy to whip up, this self-saucing pudding is the ultimate wintery evening or party table sweet treat, and you can adjust the ginger to suit your taste!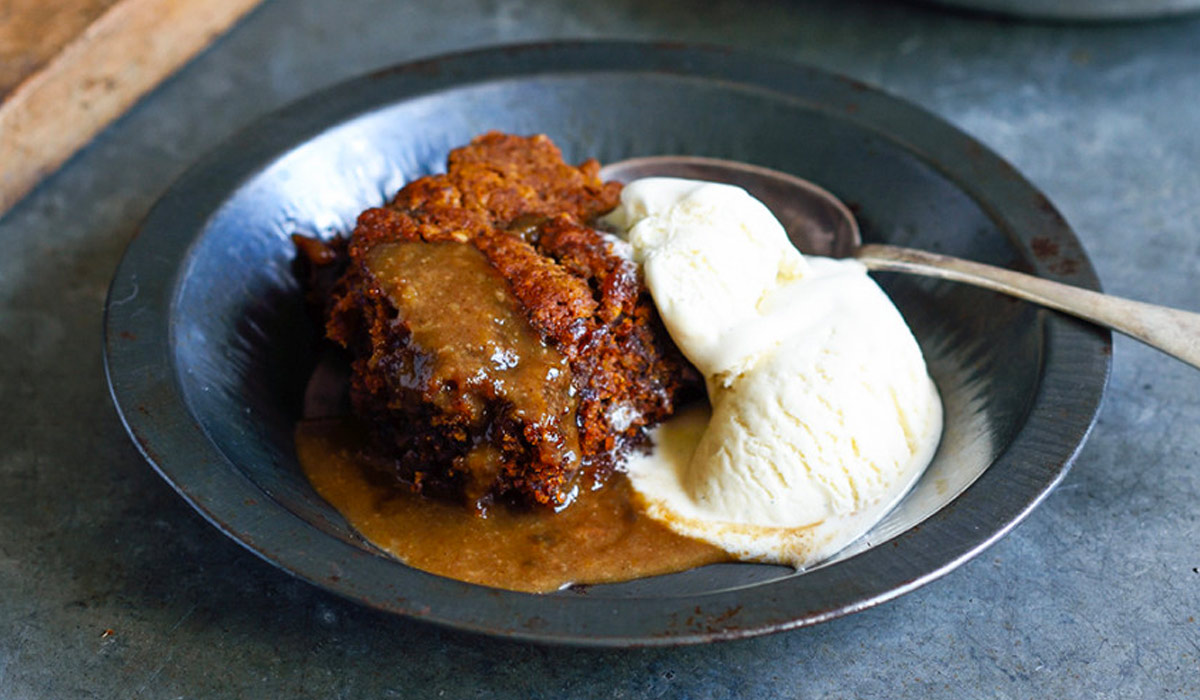 Ingredients:
Batter
1 cup flour
2 teaspoons baking powder
1-2 teaspoons ground ginger
¼ cup brown sugar
¼ cup white sugar
50g butter
1 tablespoon golden syrup
½ cup milk
Sauce
2 cups boiling water
½ cup brown sugar
½ cup white sugar
1-2 teaspoons ground ginger
1 tablespoon golden syrup
Instructions:
Batter
Combine the dry ingredients in a large bowl. Melt the butter with the golden syrup and pour into the dry ingredients with milk and mix together. Place in a deep greased oven-proof dish.
Sauce
Put the sauce ingredients in a bowl (the one you used for the batter). While adding the boiling water, stir until all the ingredients are almost dissolved, before pouring over the batter mixture.
Bake at 180°C for 45 minutes. Serve with vanilla ice cream or whipped cream.
---
Low-sugar ginger chew biscuits
(Servings: 15 | Preparation time: 5 minutes | Cook time: 10 minutes)
These chewy ginger biscuits are a healthy, tasty snack that's low in sugar but full of ginger. Be sure to munch on these if you're suffering from travel sickness or morning sickness for some much needed relief!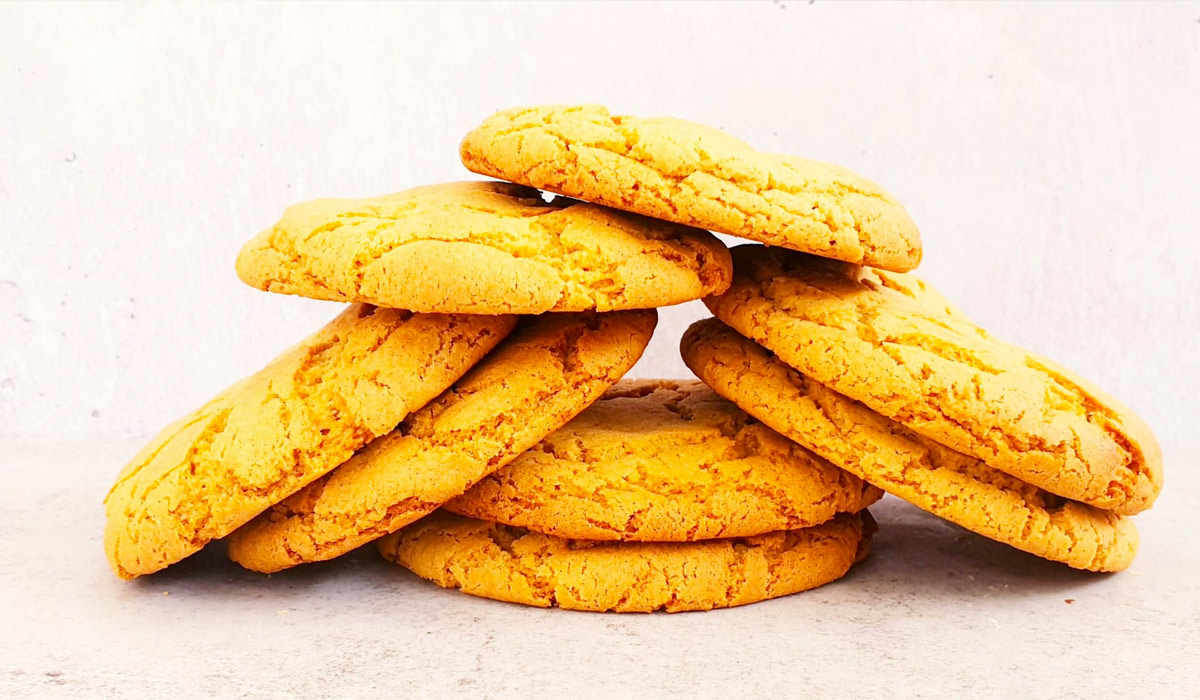 Ingredients:
2 ½ cups almond meal
¼ cup stevia (granular sweetener)
120g butter (use coconut oil to make these biscuits vegan)
1 tablespoon ground ginger
1 teaspoon ground nutmeg
1 teaspoon ground cinnamon
1 teaspoon vanilla extract
½ teaspoon bicarbonate of soda
½ teaspoon sea salt
1 orange (zested)
Preheat your oven to 180°C, while lining baking tray with baking paper.

Blitz the almond meal, bicarbonate of soda, butter, and salt briefly in a food processor.

Add the spices, stevia, vanilla, and orange zest, blending slightly more to combine.

Spoon approximately 30 heaped tablespoons of the mixture onto the baking tray, pressing down with your hand to flatten.

Bake for 8-10 minutes until golden, then cool on wire racks.







What are you waiting for? Spice up your life a little with one of the most ancient spices in the world! Go ahead and grab some more ginger. You'll be surprised how this miracle ingredient can help you in your pursuit of wellness, from the inside out.








Date Published:

19 July 2021