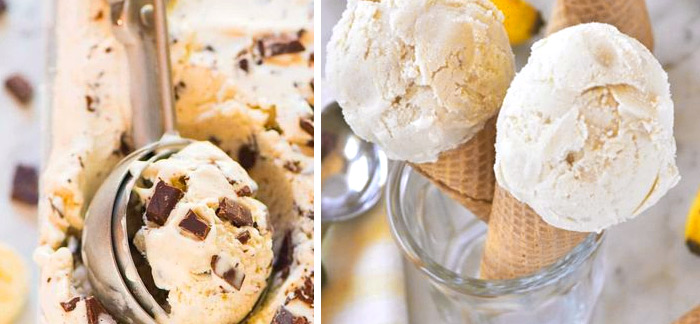 If you're looking for a healthier way to satisfy your sweet tooth, you have to try banana ice cream.
It's so rich, creamy, sweet, and decadent, you won't even realize the dairy and added sugar are missing! It's made simply from frozen bananas, which serve as the sweet and creamy base. You can then add in additional ingredients to make any flavor your heart desire.
Almond Chocolate Banana Ice Cream Recipe
Banana N'ice Cream Base
2 frozen bananas*
1/4 teaspoon vanilla
Almond Chocolate
Add-In
2 to 3 teaspoon cocoa powder
1 tablespoon almond butter
Directions
Place all ingredients (banana n'ice cream base plus the add-in ingredients of your choice) in a high speed blender and blend on high until soft-serve ice cream consistency is reached, which should be about 30 to 60 seconds. Taste to determine if you want to add more of any add-ins, and re-blend if needed. Otherwise, simply spoon out and serve!

*Peel overripe bananas, break in half, and put in a zip-top freezer bag. Freeze for at least 4 hours or overnight. It's a good idea to leave a big batch of frozen bananas in your freezer, so you have some on hand when the mood strikes.
Flavour Option

Almond Chocolate: 2 to 3 teaspoons cocoa powder + 1 tablespoon almond butter
Chocolate: 1 tablespoon cocoa powder
Carob: 2 to 3 teaspoons carob powder
Date: 3 to 4 pitted dates + 1/4 teaspoon cinnamon
Strawberry Mint: 1 cup frozen strawberries + 6 mint leave
Coconut: 1 tablespoon coconut butter or shredded coconut
Almond Ginger: 1 tablespoon almond butter or 1 teaspoon almonds + 1/2 inch piece peeled ginger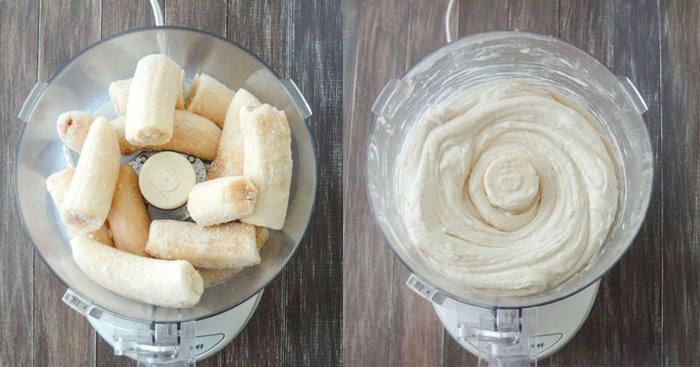 Date Published:

29 May 2018