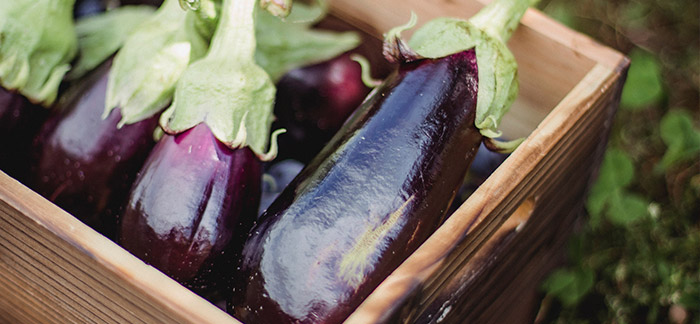 In the US, they call it the eggplant, in the UK, they call it the aubergine and here in SA, we call it the brinjal! Whatever you call this glossy purple veg, it's deliciously versatile and super-healthy.
For a start, because brinjals are high in fibre, which moves through your digestive tract slowly, helping you feel fuller faster, and giving you less of an urge to overeat.
They are also low in calories and carbohydrates, which means increasing the fibre and nutrient content of your meal. Brinjals are so versatile, their texture and bulk make it a hit with many vegans and vegetarians as a meat substitute. It makes a juicy filling for a burger, for example, and can be made into a super lasagne layer.
Some initial studies have shown that brinjals are heart-healthy, as they may help shrink "bad" cholesterol. In addition, research suggests that the polyphenols, or natural plant compounds, found in brinjals may reduce sugar absorption and increase insulin secretion. Together with the high fibre content mentioned above, this helps to keep blood sugar levels steady.
Fried, baked, stuffed or roasted, they can be prepared in many different ways but be sure to cook them fully, so that the flesh is meltingly tender. Raw brinjal is a bitter no-no!
Tip: It's an idea to salt, rinse and drain larger brinjals before cooking to draw out bitterness
Remember also that the spongy flesh loves to soak up oil so look at other methods such as air-frying, baking or grilling. It won't remain a healthy low-calorie option if you drench it in fat!
AIR-FRIER BRINJAL "CHIPS"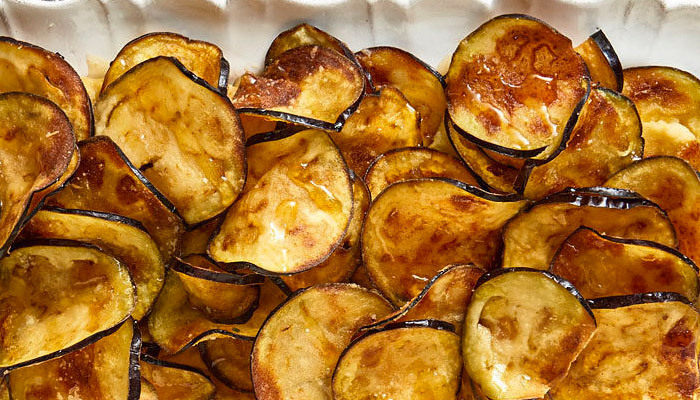 Ingredients:
2 large eggs
1 large or 2 medium brinjals
1 clove garlic, peeled and crushed
½ cup (125ml) parmesan cheese, grated
½ cup (125ml) wheat germ
Salt and pepper
Cooking spray
Tomato sauce or passata for dipping
Method:
Preheat your air fryer to 200°C. In one bowl, whisk eggs. In another shallow bowl, mix cheese, wheat germ and seasonings.
Trim ends of brinjal and slice lengthwise into 1cm thick "chips". Dip chips in egg, then coat with cheese mixture.
In batches, arrange eggplant in a single layer on greased tray in air-fryer basket and spritz with cooking spray. Cook until golden brown, around five minutes.
Turn, spritz again and cook until golden brown, another five minutes. Serve on their own or with tomato sauce.
---
MOROCCAN BRINJAL AND CHICKPEA SALAD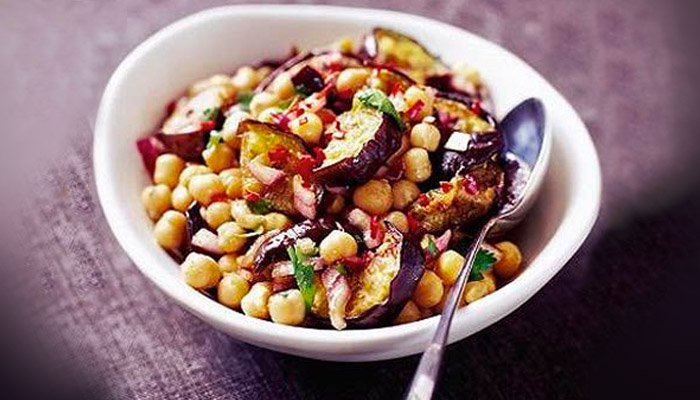 Ingredients:
2 medium brinjals
2-3 tablespoons olive oil
400g can chickpeas
1 large bunch of fresh coriander, roughly chopped
1 red onion, finely chopped
Dressing:
1 teaspoon each paprika and ground cumin
1 teaspoon clear honey
Juice of one lemon
4 tablespoons olive oil
Method:
Thickly slice the brinjals and arrange over a grill rack.
Brush lightly with oil, sprinkle with salt and pepper, then grill until browned. Turn them over, brush and season again then cook until tender, about 8-10 mins in total. Remove from the grill and cut each slice into quarters.
Drain and rinse the chickpeas, then tip into a bowl with the brinjal, coriander and red onion.
Mix the dressing ingredients, shake to mix and pour over the salad.
---
BABA GANOUSH (BRINJAL DIP)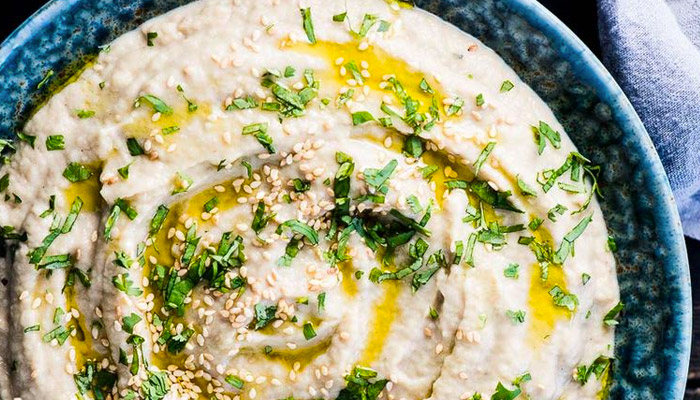 Ingredients:
2 medium brinjals
2 garlic cloves, crushed
Salt and pepper
2 tablespoons tahini
½ lemon, juiced
Pinch of cayenne pepper
4 tablespoons extra-virgin olive oil
Small bunch (half a cup) of flat-leaf parsley, finely chopped
Method:
Preheat the grill on your oven to high. Pierce the skins of the brinjals all over with a skewer. Put on a baking tray and grill for 20-25 minutes, turning halfway through (they will shrink, the skin should be charred and the flesh soft all the way through when you press it).
Cool then cut in half lengthways and scoop out the flesh with a spoon. Discard the skin.
Put the flesh into a blender with 1 teaspoon salt, ½ teaspoon of pepper, the garlic, tahini, lemon juice, cayenne and 3 tablespoons of the oil. Blend to a smooth paste.
Stir in the parsley and place in a serving bowl, drizzle with remaining oil and serve with toasted pita or crackers.
A handful of crumbled feta cheese is also a flavourful addition to many brinjal dishes, and herb-wise, mint is a winner.
If you are looking for simplicity, here is how to grill or braai a brinjal:
Grill: Cut it into cubes, toss with a little oil, season and roast at 200ºC (fan 180ºC) until really soft.
Braai: Brinjal takes on the charred flavour of cooking over coals really well. Slice into 1cm think slices, brush lightly with oil, season and braai five minutes on each side until charred and soft.



Once grilled or braaied, splash with a dash of balsamic vinegar or vinaigrette dressing, season with salt and pepper and serve as a side dish, straight from the heat or at room temperature. It also keeps for the next day, when you can add it to a green salad or stuff in a pita with a tablespoon or two of full cream plain yoghurt.




Whatever your recipe there is a heap of healthy reasons to include brinjals in your next family gathering.


Date Published:

01 September 2021