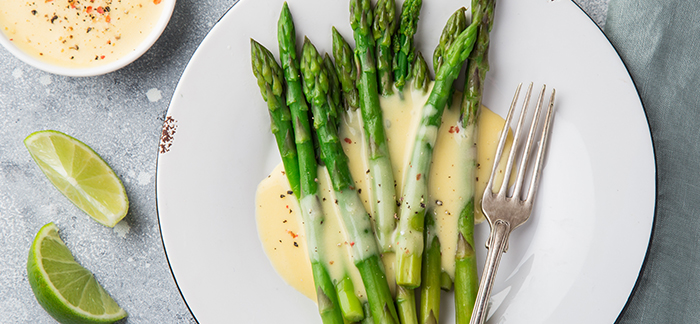 1. Easy blender Hollandaise Sauce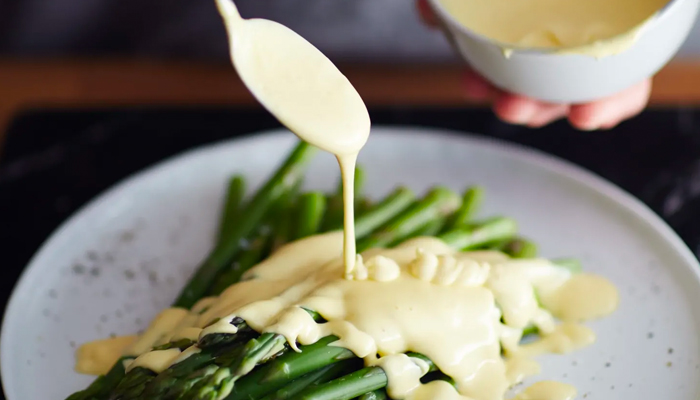 There's a reason eggs benedict is everyone's favourite. The secret is in the hollandaise sauce. Why not try your own homemade version? It's one of those secretly simple recipes that literally takes two minutes.
Ingredients:
10 tablespoons unsalted butter
3 large egg yolks
1 tablespoon lemon juice
1/2 teaspoon salt, divided
1/8 teaspoon cayenne, optional
Directions:
Melt the butter slowly in a small pot. Try not to let it boil – allow to cool.
Add the egg yolks, lemon juice, 1/4 teaspoon of the salt, and cayenne (if using) into your blender. Blend the egg yolk mixture for 30 seconds at a medium high speed, until it lightens in colour. Use a timer or count out loud, blending for the full 30 seconds. This step gives the sauce more body.
The friction generated by the blender blades will heat the yolks a bit. The blending action will also introduce a little air into them, making your hollandaise a bit lighter.
Slowly add the butter: Transfer the melted butter to a glass measuring cup with a spout so it's easy to pour in a thin stream. Remove the plug from the blender lid. Turn the blender speed to low. With the blender running, slowly drizzle in the melted butter. Continue to blend for another couple seconds after the butter is all incorporated.
Turn off the blender and taste the sauce. It should be buttery, lemony and just lightly salty. If it is not salty or lemony enough, you can add a little more lemon juice or the remaining salt to taste.
Store until needed in a warm spot, e.g. next to the stove top. Use within 30 minutes or so.
---
2. 30-Minute Sesame Mango Chicken Teriyaki
Yummy, this is made with whole, natural ingredients, and without refined sugar or cornstarch. It's also super quick and easy!
Ingredients:
For the Teriyaki Sauce
15 dates, pitted and soaked in 1/2 cup hot water
3/4 cup soy sauce, reduced sodium
1/4 cup rice vinegar
3 cloves garlic
1 tablespoon fresh ginger, minced, smashed, or in paste form
1/2 cup chicken broth
Instructions:
In a blender, puree the soaked dates and their water, soy sauce, rice vinegar, garlic, and ginger. Continue to blend or process until very, very smooth. Set aside.
Cook up any choice of protein or vegetables and stir-fry in the above sauce. Delicious with frozen or fresh mango pieces or topped with sesame seeds, green onions, sesame oil, fish sauce, lime juice, or anything else that strikes your fancy.
---
3. Mouth Watering Homemade Pizza Sauce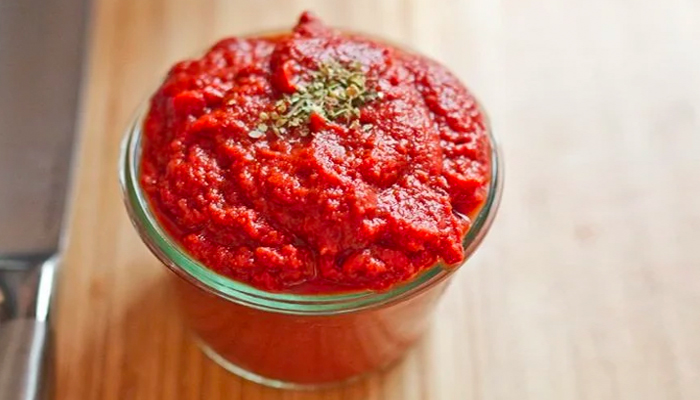 Ingredients:
1 can of tomato paste
1 ½ cups water
⅓ cup extra virgin olive oil
2 cloves garlic, minced
salt to taste
ground black pepper to taste
½ tablespoon dried oregano
½ tablespoon dried basil
½ teaspoon dried rosemary, crushed
Directions:
Mix together the tomato paste, water, and olive oil. Mix well. Add garlic, salt and pepper to taste, oregano, basil, and rosemary. Mix well and let stand several hours to let flavours blend. No cooking necessary, just spread on dough.
---
4. Creamy Lemon Basil Dressing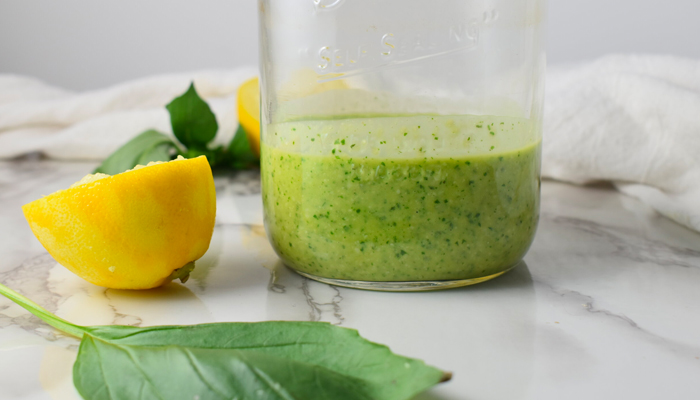 This dressing gets its creaminess from soaked cashews, which are soft enough for any blender. It contains no dairy, added sugar or oil — and offers some protein and fiber. It's fantastic on salad, with roasted vegetable, over baked potatoes or as a dipping sauce!
Ingredients:
¼ cup fresh lemon juice
1 lemon, zested
2 tablespoons mayonnaise
2 teaspoons honey
1 teaspoon kosher salt
¼ teaspoon freshly ground black pepper
¼ cup fresh basil leaves
½ cup olive oil
1 lemon, cut in half and grilled, for garnish
Directions:
Combine lemon juice, zest, mayonnaise, honey, salt, pepper, basil, and olive oil in a blender, and blend until smooth. Can be made 1 hour in advance and refrigerated.
---
5. Broccoli and Feta Pesto
If you are looking for a new go-to for pasta night or even meatless-Mondays – this, is it. You can swop out the broccoli with fresh kale, spinach, or any other greens.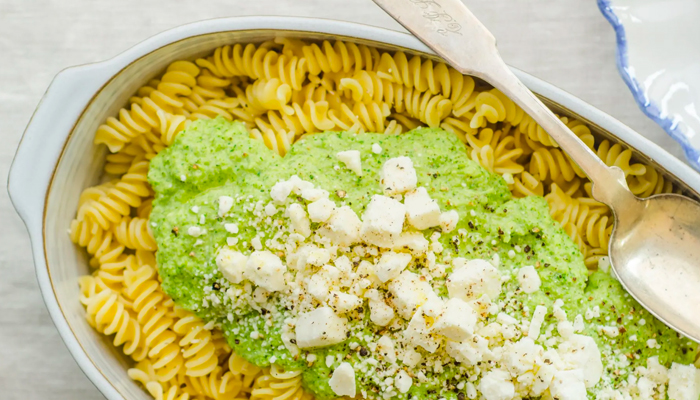 Ingredients:
375g penne
1 large head broccoli, cut into small florets
150g feta, crumbled
2 cups firmly packed baby rocket
2 garlic cloves, quartered
2 tablespoons grated parmesan (or vegetarian hard cheese)
2 tablespoons slivered almonds, toasted
1/3 cup olive oil
2 tbsp lemon juice
Directions:

Cook pasta in a large saucepan of boiling, salted water, following packet directions, until tender, adding broccoli for the last 3 minutes of cooking. Drain. Return pasta and broccoli to pan.

Make pesto: Place rocket, garlic, parmesan, and almonds in a food processor. Process until finely chopped. With motor operating, gradually add combined oil and lemon juice until pesto is almost smooth. Season with salt.

Add 1/2 quantity pesto (reserve remaining pesto for other use) and half the fetta to pan. Toss gently to combine. Season with pepper. Serve pasta sprinkled with remaining feta.




The ease of whipping up dressings, dips, beverages, nut butters and even batters is literally at your fingertips. It's time to sit back and put that blender to work for an unforgettable taste exploration.





Date Published:

13 April 2022