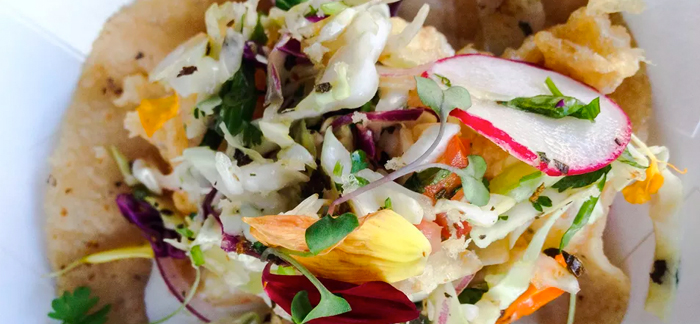 This is a great recipe for a busy day, because you probably already have a can of fish in your cupboard, and you can have these tuna tacos hot and ready to eat in just 10 minutes. Make the basic rendition first, then branch out next time with one of the variations listed below the recipe.
10 min
Prep: 5 mins
Cook: 5 min
Yield: 4 Tacos (4 Servings)
What You'll Need
---
2 tablespoons mayonnaise
2 tablespoons sour cream
2 tablespoons cream
1 teaspoon lemon (or lime juice, preferably fresh-squeezed)
1/4 cup onion (chopped)
1/4 cup cilantro (chopped)
1 teaspoon vegetable oil
1 can (8 ounces /226 grams) of tuna (well drained)
4 corn tortillas (homemade or purchased)​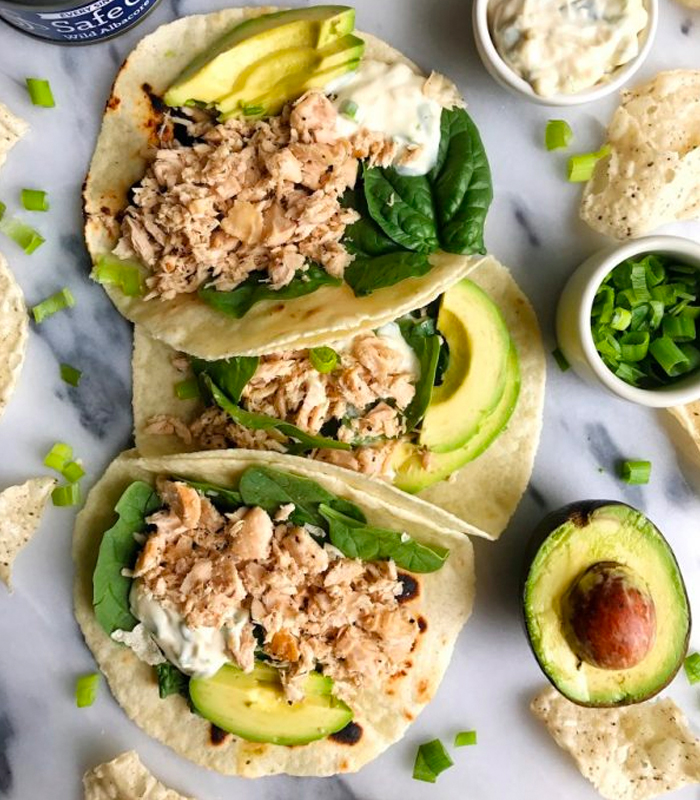 How to Make It
---
Whisk together the mayonnaise, sour cream, cream, and lemon or lime juice.
Stir together the onions and cilantro. Set this garnish and the cream sauce aside for the moment.
Heat oil in a small pan and sautee the tuna, stirring often, until tuna is heated through and very slightly browned. Take pan off the heat.
Heat a griddle over high heat and place the tortillas on it. Heat the tortillas, turning once or twice in the process, until they are very hot.
Place ¼ of the tuna mixture onto each tortilla, then top each with some of the onion/cilantro mix and a drizzle of cream sauce.
Serve tacos immediately. Offer Mexican table sauce, bottled hot sauce, or other condiments of your choice.








Date Published:

27 July 2018