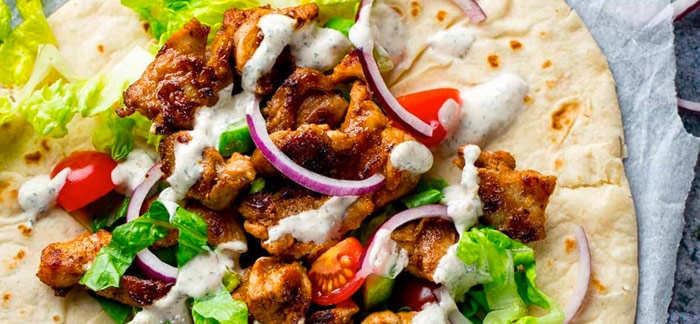 Add sass to your sauces with these seven lip-smacking marinades and dressings, that includes a quick and easy recipe for decadent chocolate ganache.
1. Sticky Braai Marinade
Think of this as a gorgeous combo of barbecue and sweet-and-sour sauce, which makes enough to coat 750g skinless, boneless chicken.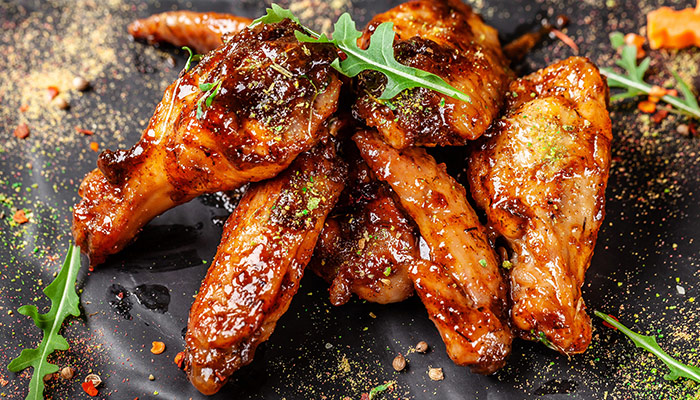 Ingredients:
1/3 cup brown sugar
¼ cup soya sauce
2 tablespoons apple cider vinegar
½ cup tomato sauce
2 tablespoons olive oil
4 tablespoons worcestershire sauce
4 cloves of garlic, minced
Method:
Mix ingredients and marinade chicken for 3 hours or longer before braaing over a medium heat fire.
---
2. Peri Peri Sauce
The taste of this rich red sauce is super-close to that of a famous chicken chain, but without any artificial preservatives or colourings. It is worth having in your recipe repertoire!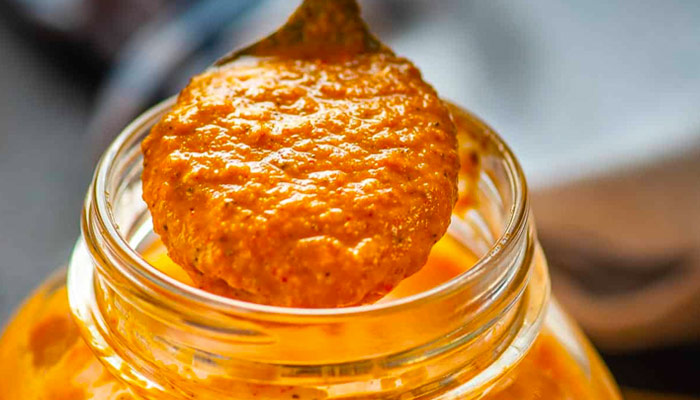 Ingredients:
10 dried peri-peri chillies
2 red peppers
2 red onions, peeled and thickly sliced
4 cloves of garlic peeled and sliced
2 large lemons (zest and juice)
½ cup (125ml) apple cider vinegar
2 teaspoons smoked paprika
1 tablespoon dried oregano
2 teaspoons sea salt
1 tablespoon soft brown sugar
1 teaspoon cracked black pepper
2 dried bay leaves
120ml oil
Method:
Cover the chillies with freshly boiled water and leave to soak for 18 hours to rehydrate and soften.
Roast the red peppers and leave to cool.
Griddle the onion until softened and add the garlic for the final minute or two.
Drain the chillies and add to onion, garlic, and red pepper mixture in a blender, as well as other ingredients except for the oil. Blend and scrape down the sides until thoroughly mixed.
Pour sauce into a small pan and reduce over a medium heat, by about a third. Let the sauce cool and return to the blender. Add the oil gradually, in a steady stream, as you would for home-made mayonnaise. It will emulsify and look thick and glossy, with no separated oil. Use to coat meat or fish, and it can be frozen.
---
3. Chipotle Drizzle
Vegans will love this healthy yet simple sauce that is terrific on tacos, burritos, and salads. Non-vegans can swop out the nuts and water for plain yoghurt.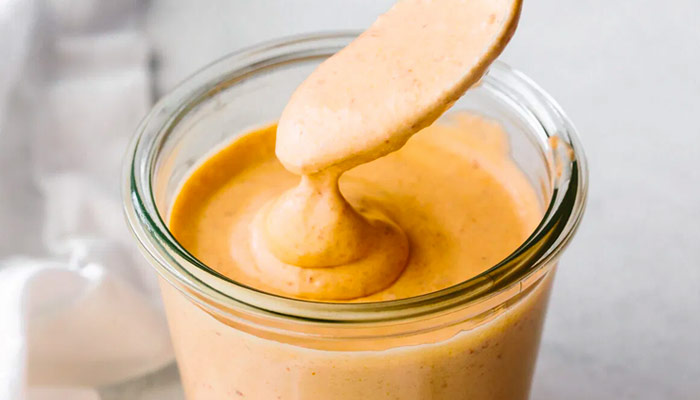 Ingredients:
½ cup raw cashew nuts
½ cup filtered water
1½ tablespoons nutritional yeast
1 teaspoon chipotle chile powder
1 clove garlic (or ¼ teaspoon garlic powder)
1 tablespoon lemon juice
2 teaspoons maple syrup
Pinch of cayenne pepper (optional)
Sea salt to taste
Method: Place all ingredients in a high-powered blender and blend on high until creamy.
Add more water if needed to desired thickness and adjust the seasonings to taste. Store in an airtight glass jar in the fridge for up to one week.
Tip: If you are not using a high-powered blender, add a little extra water for a smooth consistency.
---
4. Bomb Hummus
Spice up your regular hummus dip with this version, it's delish on sandwiches and wraps.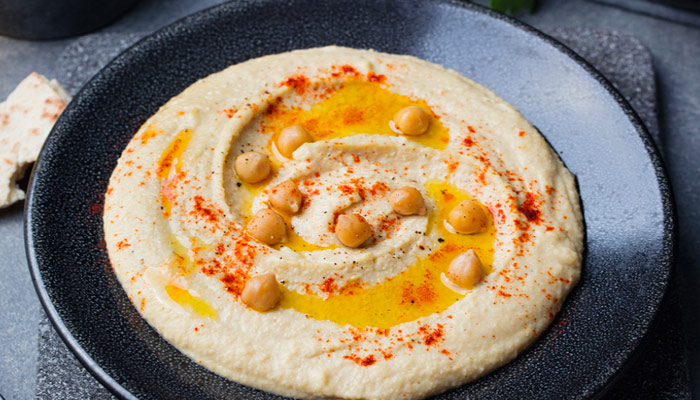 Ingredients:
¼ cup lemon juice
1 tablespoon minced garlic
1 400g tin of chickpeas, drained
1 bunch of fresh chive
½ teaspoon sea salt
1 teaspoon ground cumin
¼ cup tahini
¼ cup extra virgin olive oil, plus more as needed
Sea salt and freshly ground black pepper to taste
Cayenne pepper or smoke paprika to taste (optional)
Method: Combine all ingredients except salt, pepper, and cayenne or paprika in a blender or food processor and blend until smooth, about 2 minutes.
Taste the hummus and add salt and black pepper as needed – this is also when you can sprinkle in cayenne for kick or paprika for a roasted flavour.
If hummus is too thick, add more olive oil or water and blend again until the consistency you desire.
Store in an airtight glass container in the fridge (it will thicken as it chills).
---
5. Schwarma Drizzle
The idea is to drizzle this sauce over a pita or salad, but this is so good you may want to eat it straight from the jar!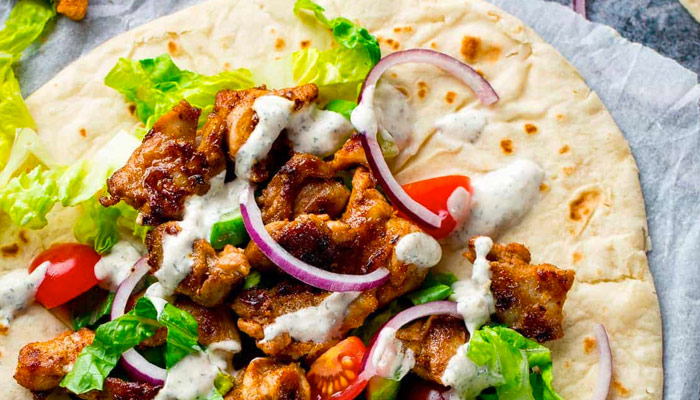 Ingredients:
½ cup raw cashew nuts
½ cup filtered water
2 tablespoons lemon juice
2 tablespoons fresh parsley leaves
2 tablespoons fresh mint leaves
1 clove garlic, peeled
Sea salt and freshly ground black pepper to taste
Method: Place all ingredients in a high-powered blender and blend until creamy.
Store in an airtight glass jar in the fridge for up to a week.
---
6. Vegan Cheese Sauce
This is ideal over nachos, and just as yummy used as a dip for raw veggies or sauce over steamed vegetables.
Ingredients:
2 cups peeled and chopped potato
1 cup chopped carrot
½ cup chopped yellow onion
3 cloves garlic, chopped
Extra virgin olive oil (optional)
½ cup raw cashews
½ cup nutritional yeast
1 teaspoon paprika
1 teaspoon sea salt, add more if needed
Freshly ground black pepper
1 teaspoon hot sauce (optional)
Method: In a large pot, combine the potato, carrot, onion, garlic and little water or olive oil (if using) and cook over medium-high heat for 10 minutes. Add an additional two cups of hot water and simmer for another 20 minutes, or until all the vegetables are soft.
Transfer everything from the pot to a food processor or blender.
Add the cashews, yeast, paprika, 1 teaspoon of salt and an additional ½ cup of water.
Blend on a high speed until the sauce is creamy and smooth, for about 2 minutes.
Season with black pepper and add the hot sauce (if using) and a little more salt if needed.
Store in an airtight container in the refrigerator for up to a week.
---
7. Chocolate ganache sauce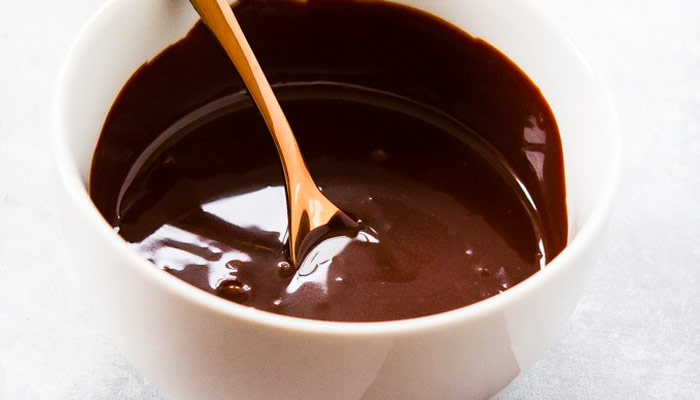 This sauce is so easy it's barely a recipe, it is more of less equal quantities of fresh pouring cream and dark chocolate. Roughly chop the chocolate and add to the cream in a small pan. Gently heat until chocolate is melted and stir until smooth. Let it cool to thicken then use as a cake topping or filling.

Tip: for a caramel flavour, turn this into Bar One sauce by taking 90g of Bar One chocolate (2 large bars) and 125ml fresh cream. Roughly chop the chocolate and melt into the cream in a small pan. Cook, stirring continually, until the chocolate has melted.




Give your everyday dishes the edge with these (mostly) healthy and (definitely) delicious sauces and wait for the compliments to pour in. Savoury or sweet, these accompaniments all dress to impress!





Date Published:

20 May 2021