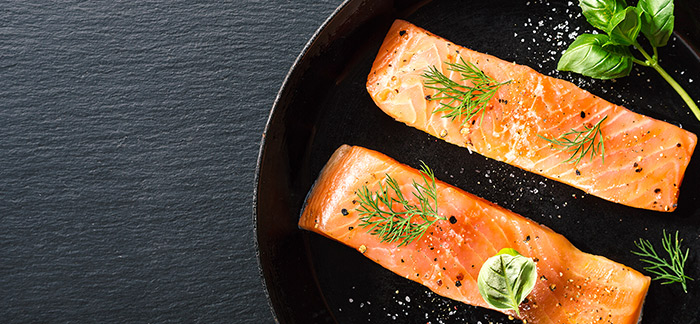 Many of us would like to serve new dishes to our family and friends but we tend to stick to what we know best. But, why not make 2019 the year of trying new things in the kitchen? One way to do just that in an incredibly easy and flavoursome way is to opt for delicious seafood. Here are a few simple ideas for recipes that will pack a massive punch.
Support local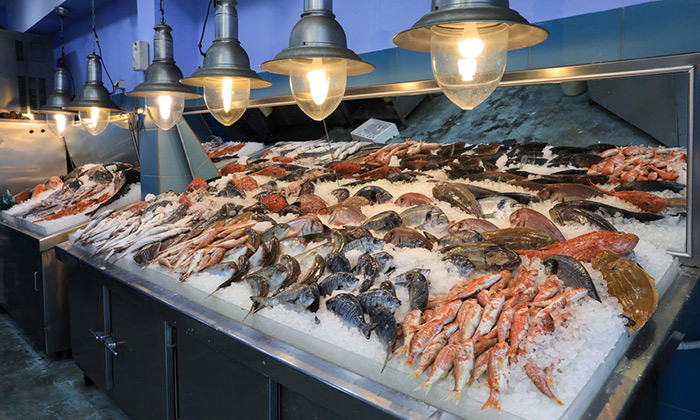 The first step in serving great seafood is to get your hands on some outstanding quality meat. Find and support your local fishmonger or seafood deli where they are guaranteed to stock everything from crab to crayfish. They should offer an array of different fish options too. Be sure to know what seafood is sustainable to consume based on the SASSI (Southern African Sustainable Seafood Initiative) list though. To find out more about this go to www.wwfsassi.co.za
Perfectly seared Salmon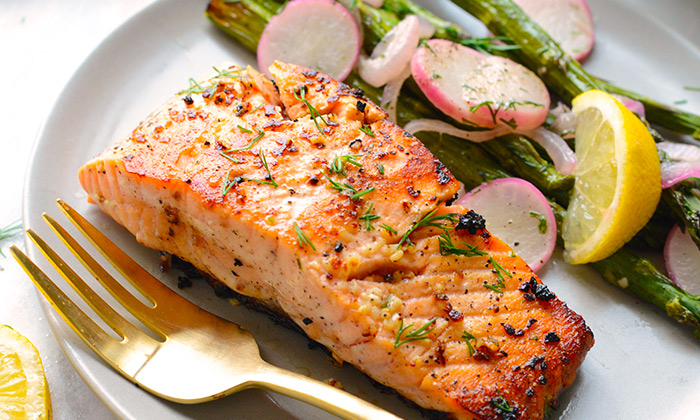 You absolutely cannot go wrong with a piece of perfectly cooked salmon. It's wonderfully easy to prepare, takes only a few minutes to cook and your friends are guaranteed to think they're eating at a Michelin-star restaurant. Start with a good fillet of salmon and the best pan you've got. Ideally you should use a pan that's wide enough to allow the salmon fillets to sit comfortably in it without being crowded. There are three rules to cooking the perfectly seared salmon;
Make sure your fillets are not cold. Take them out of the fridge at least 20 mins before you begin to sear them, they should ideally be at room temperature.
Pat your fillets with paper towel to dry them.
Heat the pan to searing hot before putting the fillets in.
Pour a thin layer of olive oil into the searing hot pan and place the salmon down, skin side first. Watch for the flesh change colour from deep pink to a paler colour and then you'll know its time to flip it over. Be sure to sear the fillet on its sides too. Pan seared salmon is mouth-wateringly delicious and, as you can see, easy to cook too. It's best served with lightly roasted asparagus and generous amounts of olive oil and lemon juice.
Jazz up a summer salad with zesty Prawns
Even though summer holidays have come and gone, most of us are still watching our figures, right? Salad is summer's way of letting us know that healthy eating is fun. Jazz up your summer salad by adding in seafood. Prawns are an excellent choice for an invigorating addition to any salad. Ideally buy clean and deveined prawns to avoid having to do it yourself, but if you don't it's not as hard as it sounds. Take your whole prawn and gently twist off its head. Then, using your thumb, dig under the shell and peel it off from head to tail. When you get to the tail, twist and tug the tail off as well, leaving you with just the succulent, circular prawn flesh. Using a sharp pairing knife, slice down the back of the prawn and delicately pull out the thin dark vein. Once this is done, marinade the prawns in lime, ginger and chilli and fry them up on the stove with olive oil. Add them alongside chunks of melon and feta and sprinkle with coriander for a spicy, zesty twist on a summer salad.
Blackened Cod with lemon mash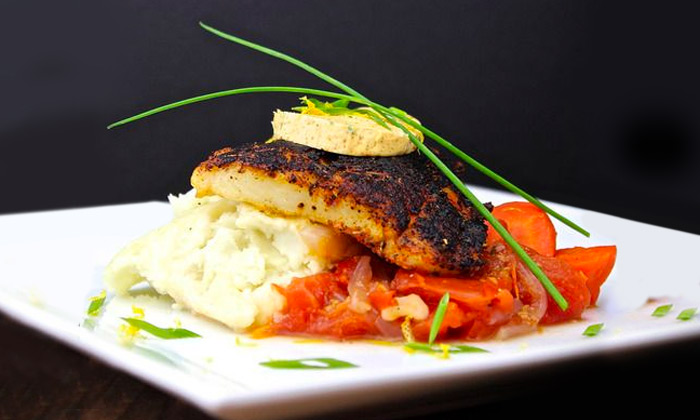 In South Africa we don't often cook with Cod but it's a very popular fish choice abroad. This recipe is super simple and can be whipped up easily on a cast-iron skillet on your stove or even over hot coals on the braai – be warned though, it can be quite a smoky affair. First of all, create your blackening seasoning by mixing a tablespoon of cayenne pepper, black pepper, white pepper and salt together. Cover your fillets in worchestershire sauce in a bowl and let them marinade for at least 20 minutes. Take them out and cover generously on both sides with your blackening seasoning. Sear on a hot skillet or on the braai grid for about two minutes each side and voila, your fish is ready. Serve with a huge dollop of lemon butter on top of creamy lemon-infused mashed potatoes alongside roasted vegetables for a heart-warming, tummy-filling meal. A tip to note; be sure to choose a Cod type that is on the green or orange SASSI list or swop it out for Halibut or even Hake.

Your mouth should be watering now and your inspiration lit. Creating scrumptious seafood is as easy as one, two, three; all you have to do to create such a taste explosion is to try!







Date Published:

26 February 2019