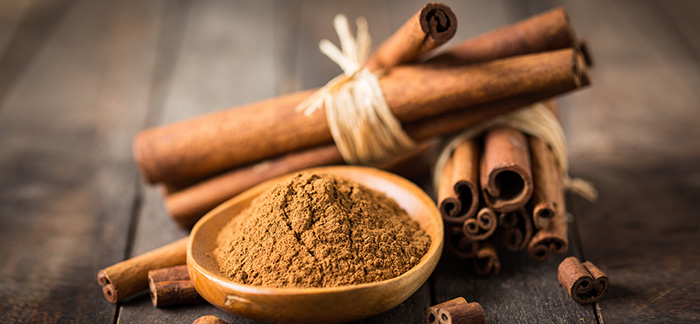 The aroma of cinnamon is distinctly Christmassy. Not only is this a flavourful spice for the festive season, but it's also bursting with medicinal properties.
There are two main types of cinnamon:
Ceylon cinnamon ("true" cinnamon)
Cassia cinnamon (the cheaper, more common variety)
Why is cinnamon so good for me?
What gives cinnamon its smell and taste is cinnamaldehyde, one of its most important active ingredients, supporting both good health and metabolism.
Some benefits of cinnamon:
Contains antioxidants with powerful anti-inflammatory propertie
Can reduce the risk of heart disease
Lowers blood sugar levels, plus has a powerful anti-diabetic effect
Helps fight bacterial and fungal infection
Cinnamon oil is luxuriously fragrant for aromatherapy and proven to have antibacterial, antifungal, antidiabetic, and antioxidant properties. You can find cinnamon oil at your local homeopathic medicine or health shop, an online store selling natural supplements, or even try your nearest retail pharmacy.
How much cinnamon should I consume?
Studies and experts suggest ½ to one teaspoon (2-4 grams) of cinnamon powder per day. If you have type 2 diabetes, 1 gram (½ a teaspoon) of cinnamon daily can positively impact your blood markers.
How can I add more cinnamon to my diet?
Include extra cinnamon in your baking and cooking by:
- Adding it to applesauce, biscuits, breads, and cake
- Flavouring butternut or pumpkin soup, along with cloves, ginger, and pepper
- Sprinkling a pinch over your breakfast oats instead of using sugar
- Mixing it in with your breakfast fruit smoothie
- Using it as a low-sugar topping on your crumpet, pancake, or waffle
Tip: One of the best ways to maximise some cinnamon goodness is through cinnamon-infused water. Soaking a cinnamon stick in a glass of water and sipping it regularly is believed to boast countless healing properties!
Here are three tasty cinnamon recipes to try out over Christmas:
Simple Cinnamon Christmas Cake
(Prep time: 10 minutes | Baking time: 40 minutes | Serves: 8)
For a different take on Christmas cake, this is light but spicy. Don't hold back on the cinnamon!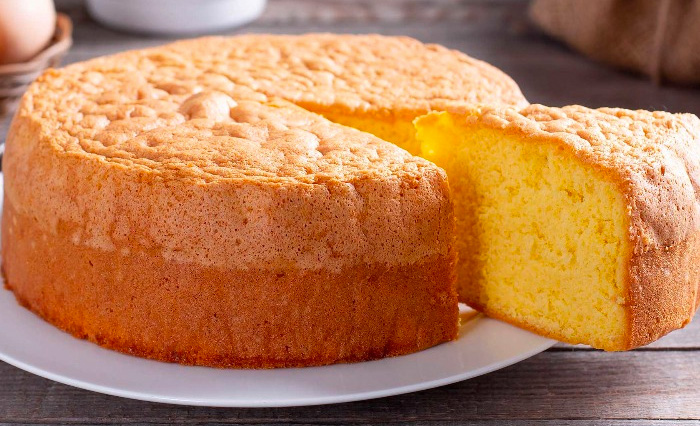 Ingredients:
2 cups flour (sifted)
180g sugar
75g butter
2 eggs
200ml milk
2 teaspoon baking powder
1 teaspoon ground cinnamon
1 teaspoon ground nutmeg
1 teaspoon mixed cinnamon and sugar
Whisk the sugar and butter together until the sugar grains are dissolved, resulting in a pale yellow mixture. Beat the eggs into the mixture, slowly adding the milk, sifted flour, baking powder, cinnamon, and nutmeg, folding the ingredients together.
Bake in a greased, non-stick 20cm round dish for 40 minutes at 180°C until the sides start slightly pulling away from the tin.
Sprinkle the top of the cake with the cinnamon and sugar mix, replacing it in the oven for another five minutes to glaze.
---
Cinnamon star cookies
(Prep time: 10 minutes | Bake time: 15 minutes | Serves: 50 biscuits (size-dependent)
These traditional Christmas biscuits have a crunchy baked icing and are the perfect tree decoration or edible gift!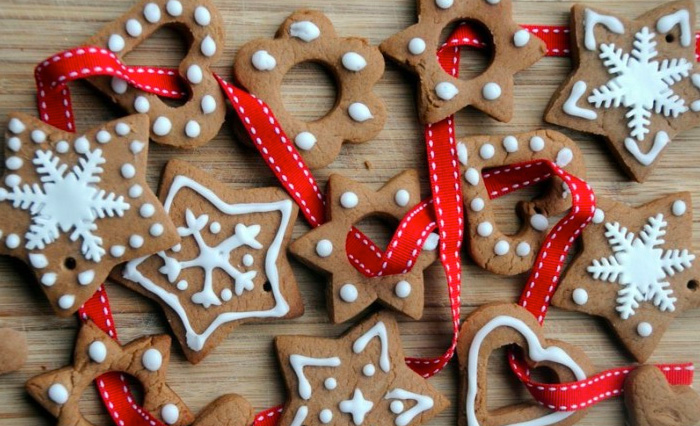 Equipment needed:
Baking sheet
Baking paper
Pastry brush
Star-shaped cookie cutter
Rolling pin
Ingredients:
200g plain flour
75g golden caster sugar
2 teaspoons of ground cinnamon
100g butter
75g icing sugar
½ teaspoon baking powder
1 large egg (lightly beaten)
1 large egg whites
Preheat your oven to 180°C, while lightly greasing or lining two baking sheets.
Sift 200g plain flour, 2 teaspoons of cinnamon and ½ teaspoon of baking powder into a mixing bowl. Rub in 100g butter until the mixture looks like fine bread crumbs, stirring in 75g caster sugar, and mixing to a soft dough with one beaten egg.
Roll out the dough on a lightly floured surface, cutting into stars, using a cookie cutter and placing the cookies on the baking sheets.
Make a hole in the top of each cookie with a skewer so you can hang your biscuits on a tree.
Bake for 10 minutes, while beating together one egg white and 75g icing sugar. Brush this mixture over the tops of the cookies, returning them to the oven for another five minutes before placing them on a wire rack to cool.
Thread with ribbon to make a delicious tree decoration!
---
Quick cinnamon rolls
(Prep time: 20 minutes | Bake time: 20 minutes | Serves: 18 rolls)
Make your own mouth-watering cinnamon rolls from scratch – without any yeast, proofing or kneading!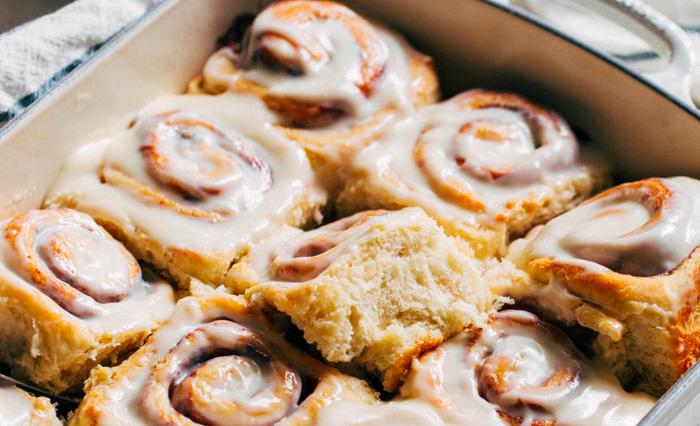 Ingredients:
Dough
2 cups all-purpose flour
3 tablespoons butter (softened – optional)
2 tablespoons white sugar
2 teaspoons baking powder
1 teaspoon salt
¾ cup milk
1 egg
Filling
½ cup brown sugar
½ cup white sugar
1 tablespoon ground cinnamon



Preheat your oven to 200°C. Brush a 20cm square baking dish with 2 tablespoons of melted butter.

Whisk flour, 2 tablespoons white sugar, baking powder, and salt together in a large bowl. Using your hands, add 3 tablespoons of softened butter into the flour mixture.

Beat the milk and egg together in a different bowl, pouring it into the flour-butter mixture, stirring using a silicone spatula until a soft dough forms.

Turn the dough out onto a floured surface, rolling the dough into a ½ cm thick rectangle. Brush the surface of the dough with 2 tablespoons of melted butter.

Whisk ½ cup white sugar, brown sugar, and cinnamon in a small bowl. Sprinkle ½ of the cinnamon-sugar mixture in the bottom of the prepared baking dish, sprinkling the remaining cinnamon sugar over the butter-brushed dough.

Roll the dough around the filling to form a log, cutting the log into 18 rolls, placing them in the prepared baking dish.

Bake for 15-20 minutes, until the rolls are set.










Is it beginning to smell a lot like Christmas?! Make sure to add a sprinkling of cinnamon to your menu for a little festive cheer. Cinnamon really is the miracle ingredient, with plenty of health benefits to help your pursuit of wellness not only in December, but throughout the year!





Date Published:

01 December 2021