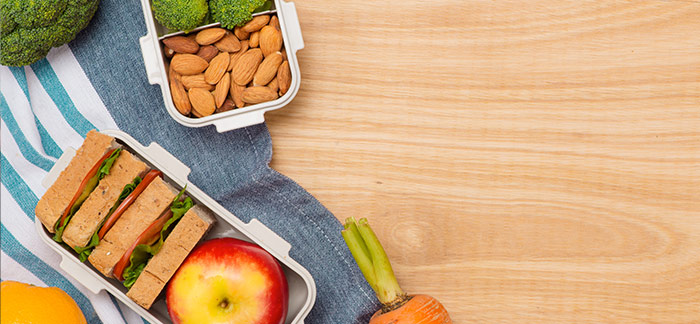 ---
You can enhance your health in many ways through eating. Defensive eating patterns geared towards health and wellness can keep you from becoming part of increasingly alarming statistic's associated with heart disease and diabetes. Where better to start than with your lunch box? Let us help you add some variety with these quick and easy lunch box hacks!
We've included super salads, energy packed muffins and flavoursome smoothies – use one or all three to keep you super charged throughout the day.
Super Salads – salads are a great way of adding variety to your lunch box.
This lightweight Tuna and Chickpea Salad has a superb flavour and is packed with nutrients. The beauty about this recipe is the protein can be swopped out for just about anything.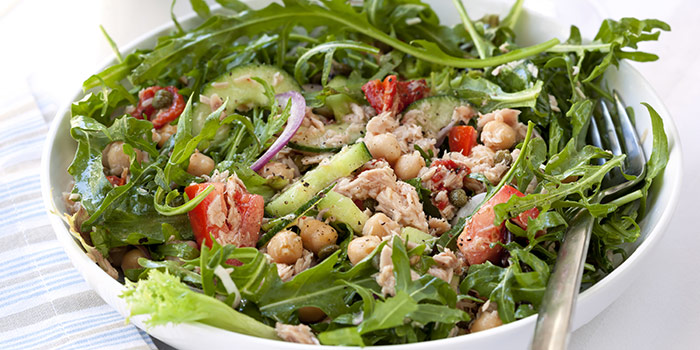 Ingredients:

1 tin oil-packed tuna
1 tin chickpeas, drained and rinsed
12 kalamata olives
3 tablespoons red wine vinegar
4 spring onions, chopped
Freshly ground black pepper
½ romaine or cos lettuce, torn into bite sizes pieces
Red pepper or grated carrot or beet

Drain the tuna well and flake it. Mix all the remaining ingredients except the lettuce. Taste to correct seasoning. You may want more vinegar. Line the bowl with the lettuce.
Energy packed muffins that will keep you going the whole day:
These muffin recipes can be baked over the weekend and then frozen and defrosted as needed during the week.
Peanut butter and Banana Muffins (no flour, no sugar)
These little bombs pack a massive energy boost, loved by the most hardened marathon runner.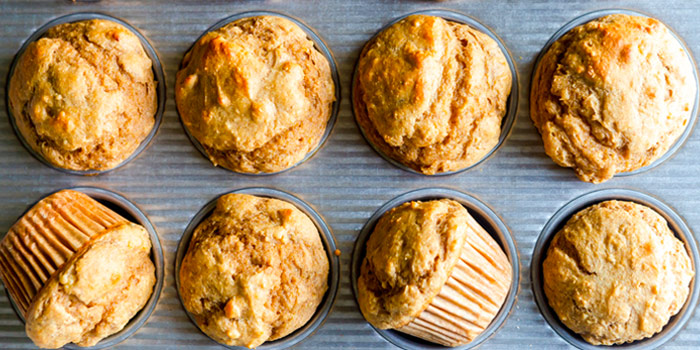 Ingredients:

2 medium bananas mashed
1 cup peanut butter (use the one with no added salt and sugar)
3 eggs
1 tsp bi carb
1 tsp cinnamon
¼ tsp salt
¼ cup honey

Instructions:

Mix all ingredients together, spoon into muffin tins. Bake at 180 degrees for 15 min.



---
Mix up some of your own trail mix for raw energy
Go-To Trail Mix Recipe: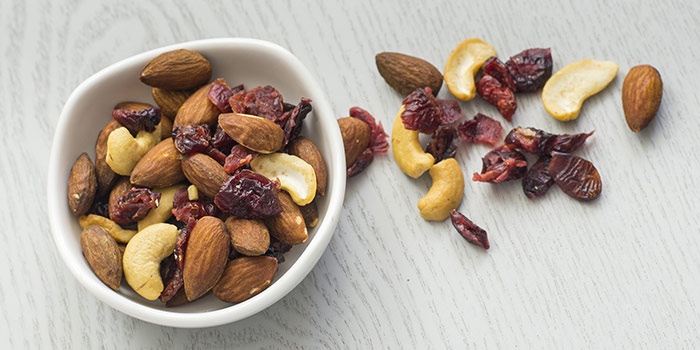 Ingredients:

3/4 cup raw pecans (Toast the oven for 10 min at 180 degrees)
3/4 cup raw cashews (Toast the oven for 10 min at 180 degrees)
1/2 cup raw sunflower seeds
1/2 cup raw pumpkin seeds
1/2 cup unsweetened, unsulfured cherries
1/2 cup unsweetened, unsulfured raisins
1/2 cup chopped 82% dark chocolate(optional)
1/4 tsp sea salt
1/2 tsp cinnamon
pinch of nutmeg

Instructions:

Combine all ingredients in a large bowl and mix well.
Make these the weekend before and store in ziploc bags or an empty glass jar.
Will keep for up to 1 month.

Other combinations include:

Mix walnuts (toast for 10 min as above), pumpkin seeds, sunflower seeds, cinnamon, nutmeg, sea salt, dried apricots, and dried cranberries.
Combine goji berries, sea salt, pistachios, dried blueberries, flaxseeds, and dark chocolate chips.






Power Packed Veggie Muffins
Packed with four different vegetables they are easy to adapt. Use the same base recipe but customise you own vegetable muffins to suit your taste. Just make sure you drain any vegetables well before adding.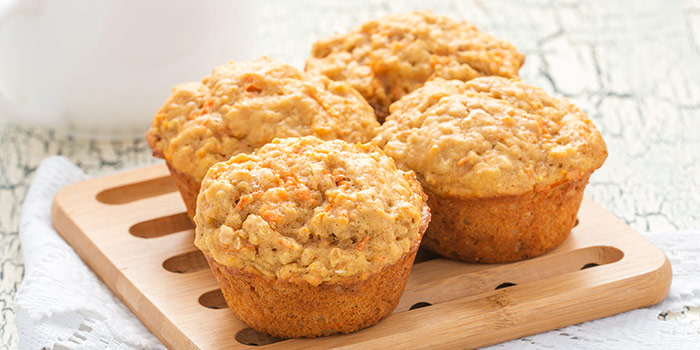 Ingredients:

1 medium (250g) zucchini, grated
1 medium (120g) carrot, grated
1/4 cup (30g) frozen Peas
1/4 cup (30g) frozen Corn
1 cup (125g) cheddar cheese, grated
1/2 cup milk
1/4 cup plain greek yoghurt
1/4 cup olive oil
2 eggs
2 cups (250g) plain wholemeal flour
3 tsp baking powder

Instructions:

Preheat oven to 180C
Place the zucchini and carrot onto a clean dish towel and wrap it around the vegetables. squeeze all the juice out.
Place the zucchini and carrots into a large mixing bowl along with the peas and sweetcorn. Add the cheese, milk, yogurt, olive oil and egg and stir until combined.
Mix the flour and baking powder together and then slowly add to the wet ingredients. Fold in gently, until just combined. *
Spray a 12 hole muffin tray with oil or grease with butter. Spoon the mixture, equally, between the 12 muffin sections. Bake for 20-25 min.






Frozen Smoothie Packs:
These are brilliant, can be made a week in advance and used when needed. There are no negative effects on the taste or nutritional value from freezing them. Prepack these in ziploc bags over the weekend, ready for the busy week ahead. Use coconut water, any 100 % pure fruit juice or almond milk as your liquid which is added when making them.
KALE AVOCADO CUCUMBER SMOOTHIE:

1 banana
1/2 cup curly kale
1/2 cup peeled cucumber
1/4 medium sized avocado
1 tablespoon hemp hearts
1 handful ice cubes

CHERRY BEET SMOOTHIE:

1 banana
1 cup frozen cherries
1/2 cup cooked beets
1/4 cup old fashioned oats
3/4 cup unsweetened almond milk
Looking for something sweet? Combine all the ingredients in a blender before heading out the door. Keep in the freezer at work for when you get that sweet tooth craving.
Instant Blueberry Ice Cream
100g frozen blueberries
40g sugar
240 ml plain low fat yogurt
½ tsp ground cinnamon
Often we are so focused on the job at hand we forget about our own nutrition which is so vital to our mental and physical well-being. These hacks done effortlessly over the weekend will help keep you charged during your busy week and give you the energy you need to keep you performing at you're a-game.


Date Published:

29 January 2020