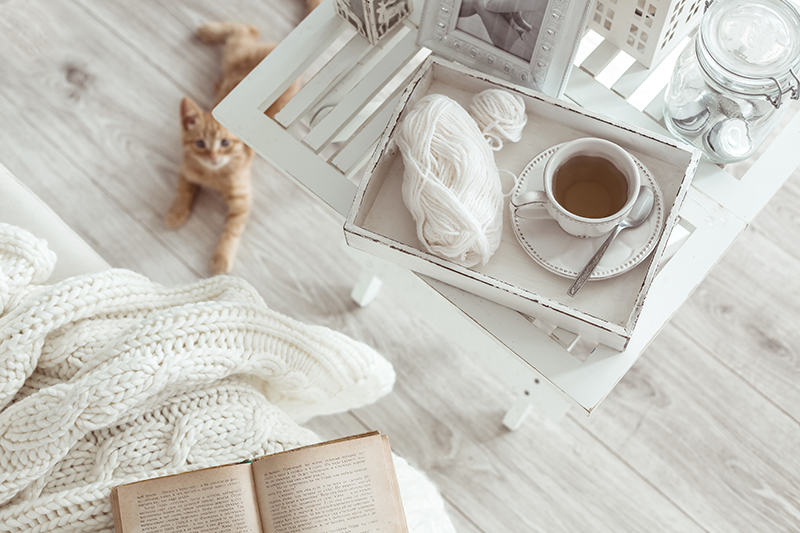 As the chilly weather settles in throughout the country, we find ourselves staying indoors enjoying our homes, and spending time with our loved ones. Making your home comfortable is crucial in winter, and here are six ways you can easily cheer up your living space even when the weather seems a bit gloomy:
1. Any décor stylist will advise you that the easiest way to add some warmth to your bed or couch is by using the art of layering. Mix and match a few throws in warmer fabrics like felt or wool, and in different colours and patterns. Top it up with a quilt and a few scatter cushions, and you'll be opting to watch your favourite movies at home, instead of going out to the cinema.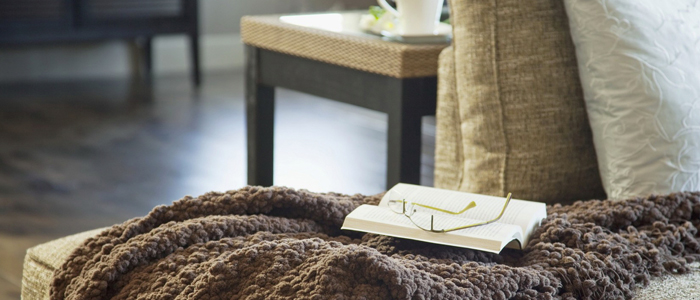 2. Give your feet a treat. Carpeting and rugs will add warmth to your home, by providing insulation. Go for a more textured rug in winter, like a shag rug or something warm, like a wool rug. Rugs provide a foundation for your living space, and will assist in grounding the look and feel. Consider the style of the room and then consider your options. Persian rugs have had a revival in the décor scene, while trendy modern patterns such as geometric shapes can complement modern furniture.
3. If you're heading to the shops to buy a few pieces to spruce up your home, keep an eye for warmer tones. While grey, navy and dark shades are known to be the foundation for winter colours, pair up these darker hues with warmer tones like marsala red, mustard yellow and burnt orange. Warm neutrals tend to have a tan or brown undertone; these neutrals can be used in any space to create a relaxing and warm environment.
4. There's certainly nothing like sitting by a fireplace with family and friends around, all sipping on a glass of mulled wine or a cup of hot chocolate with toasted marshmallows. With electricity prices spiking, there's a movement towards installing fireplaces in the home. Anything from a wood-burning stove, to gas and even ethanol, you can easily find one that suits your lifestyle and your preference.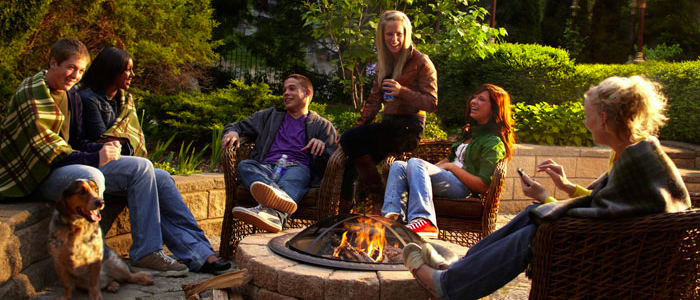 5. An effortless way to warm up a space without turning up the heat is through effective lighting. A warm, soft light is what you need for a living space, and by merely swopping out your bulb from a cold, bright light to a warmer, yellow light, you'll be able to achieve that soft glow you want for a comfortable atmosphere. Dimmer switches are great for a moodier ambience, ideal when you are relaxing, while a bright light is best for when you are performing a task.

6. The secret to creating a warm environment is by accessing all the senses. Lighting up a few candles will not only provide a warm glow, but fragrant candles will also assist in creating a relaxing and comfortable space. Scents such as cinnamon and apple, honey and nutmeg, and orange and vanilla will definitely have guests feeling at home, and in the mood for a snack.

These six ideas can transform your home, and make it that much more bearable during the winter chill. Remember to have fun with your space, and play around with colours and textures so that you can have an enchanting winter home that meets your needs.


Date Published:

29 June 2016