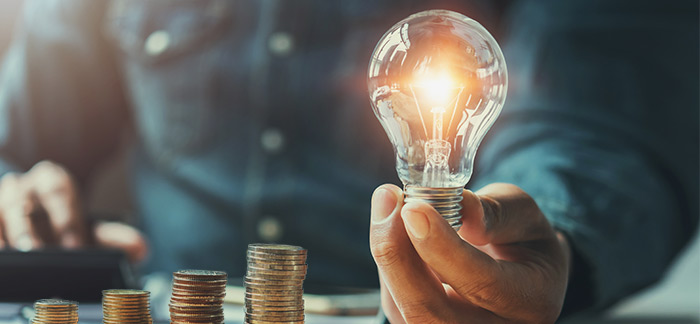 There is no real relief in sight for consumers when it comes to electricity costs in South Africa. As something that seems destined to be a perpetually escalating expense, proactive saving on an electricity bill is more imperative than ever before. The intrinsic value of minimising electricity usage is not only something measured in rands and cents, but also manifests in overall environmental preservation too.
Most consumers are aware of the initial, logical efforts one can make to bring monthly electricity costs down. There is, however, a great way to cut electrical consumption to manageable proportions that involves proactive management. It might seem small and simple, but in the modern world we tend to opt for an automated solution to everything. That response often does well to provide a measure of control, but further big savings can be achieved by simply cultivating a mindfulness about how we are using electricity around the home or office.
Initial effort pays dividend
We all know that geysers and swimming pool pumps are usually the two big contributors to a whopping domestic electricity bill. What many people don't know, is that it's possible to refine savings on these two guzzlers to a truly cost-cutting degree. Geysers are often fitted with a timer on the electrical distribution board so that they only heat water at preset hours. People with a stable, fixed routine, however, can go beyond this measure of control and simply switch off the geyser for extended periods. It takes some getting to know, but a geyser will typically maintain its heat for many hours, even after being switched off. Very often, two or three hours of heating a day is all that's needed to always have piping hot water on tap.
Likewise, a pool pump typically runs for the recommended minimum of eight hours a day. With such huge variance across pool shapes and volumes, however, it's possible to slowly monitor a pool's minimum requirements to bring this down to a few hours a day only. Some pools, based on their monthly chemical treatment regime and possibly shading, can even be circulated every alternative day and still remain crystal clear.
Eskom also becomes cheaper during off-peak hours. Simply educating oneself about cheaper time slots can enable great application of a proactive yearning to optimise appliance usage and cheaper power when it's available. Dishwashers can be packed to maximum before a cycle. Laundry too can become a measured, perhaps bi-weekly occurrence rather than a daily small load affair. If your home or office is air-conditioned, regular servicing of the aircon units is imperative, as clogged systems can really push up electrical consumption. A nearby flask can ensure hot water all day for a household, meaning the kettle only has to boil once in the morning. Also, look at your stove plate's rating and consumption versus the kettle. Very often it's cheaper to heat water in a pot on the stove rather than allowing plug-in appliances to do the job.
Green living is proactive
The known routes to consciously limit electricity costs are still valid - switching off unnecessary lights, fitting energy saving bulbs throughout, insulating to save on heating and cooling costs, being strict with appliance usage and, after an initial capital outlay, enjoying the benefits of solar power. Targeting big ticket items with a sense of purpose, however, brings substantial savings. Really valuable long-term savings are often hidden in the details of observation and can't simply be addressed with a timer or other gadget input. Try cultivating a shift in attitude towards what has gone before, become the resident household sleuth, and watch those scary bills shrink to manageable proportions.








Date Published:

08 March 2018