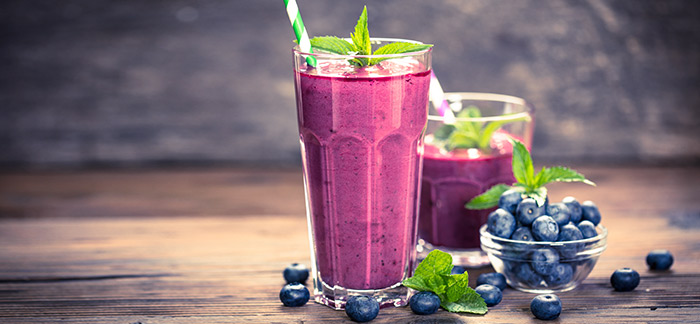 Smoothies have been a thing for a while now, but unlike other trends, their popularity has not waned. The smoothie life, it turns out, is far from being a passing fad. In fact, interest continues to grow, and recipe variations seem to multiply by the hour!
More and more people are realising that there are totally manageable ways we can improve our day-to-day lives: boost our vitality, our strength, and our overall wellbeing. Hence, we might argue, the ever increasing demand for the humble smoothie.
Let's be honest though, they aren't all that humble. Actually, they can be pretty darn decadent. And if you're not careful, that healthful lunchtime smoothie could be offloading a heap of calories into your unsuspecting body. No sir, not all smoothie recipes are created equal!
---
Before we bring you our selection of South African summer fruit smoothies, here are a few key tips for making delectable AND healthful smoothies:
Skip the juice. There are quite a few smoothie recipes out there that call for a cup or so of store-bought fruit juice, but we all know these juices are not as innocent as they appear. They're packed with sugar and devoid of fiber. Blending whole fruits will not remove the fiber, plus you'll get all the nutrient-, vitamin- and antioxidant-love that processed juices just can't provide. To up that liquid content, use milk instead - light coconut milk, or unsweetened soya or nut milks will add all sorts of nutrients minus the high sugar content of juices.
Yes, it is cream that traditionally makes for that famous thick and luxurious texture, but it is also the source of, basically, ALL the calories. So not worth it. Luckily we can get cream-free creaminess, by adding a few teaspoons of nut butter, some avocado, or a dollop of Greek yoghurt
Step away from the sugar and syrup, you do not in fact need any sugar at all to sweeten your smoothies. Fruits provide a lot of sweetness on their own, and if you're needing a little extra, rather add a dash of honey, or a few delectable Medjool dates for a dessert-like flavour. You can also ensure the bananas you're adding (fresh or to freeze ahead) are perfectly overripe for maximum sweetness.
Add them green! For those not keen on them, a handful of baby spinach will not make your smoothie taste like the fabled (and sometimes feared) Green Smoothie. It will add some of the champion nutrients, but its flavour is undetectable.
Don't add ice, it will water the smoothie down too much and give it a not-so-appetising colour and consistency. Rather freeze your fruit. Any half-serious smoothie fiend has a sleek store of chopped up banana in the freezer at any given moment, and you can add papaya to that, mango, berries, and any of your favourites to add the chill but not the wishy-washy wateriness!
Don't skimp on the freshness of your fruit and veg, they're the key to not only the taste but the breed of nutritional boost you're going to get from your smoothie. Go for quality fresh ingredients, and if you don't use them within a day or two, freeze for your next smoothie-making adventure.

---
Now that you're set up for smoothie success, here are five recipes using fruits that are currently in season ('cos if we're going to go healthy, let's go local and seasonal too!):
Berries
Always a crowd-pleaser. Try this banana-berry-greek yogurt combo for a luxurious smoothie.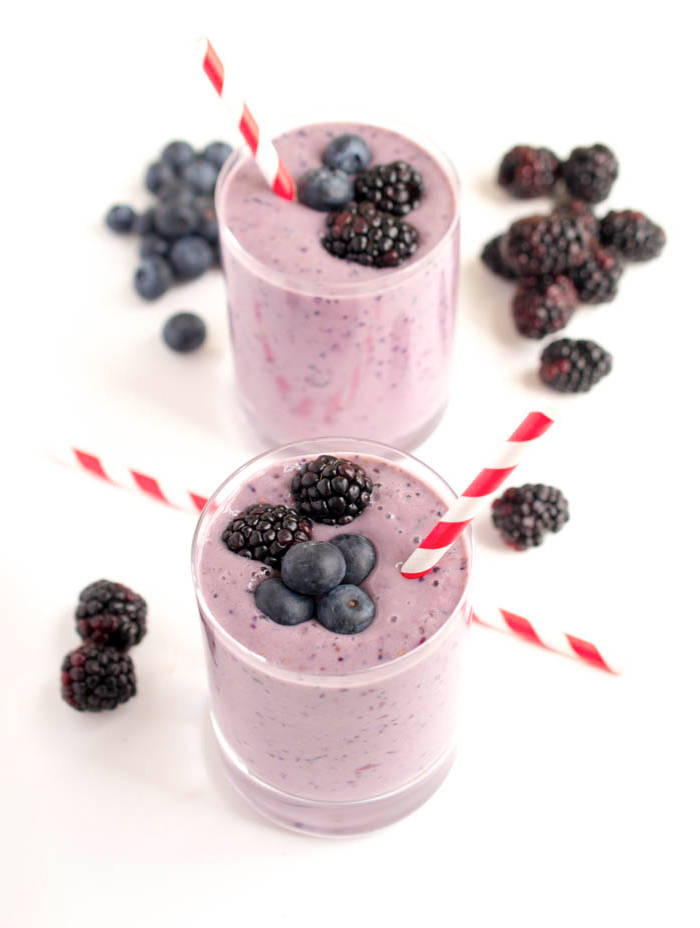 or try this bright purple cup of deliciousness, that promises to keep you fuller for longer: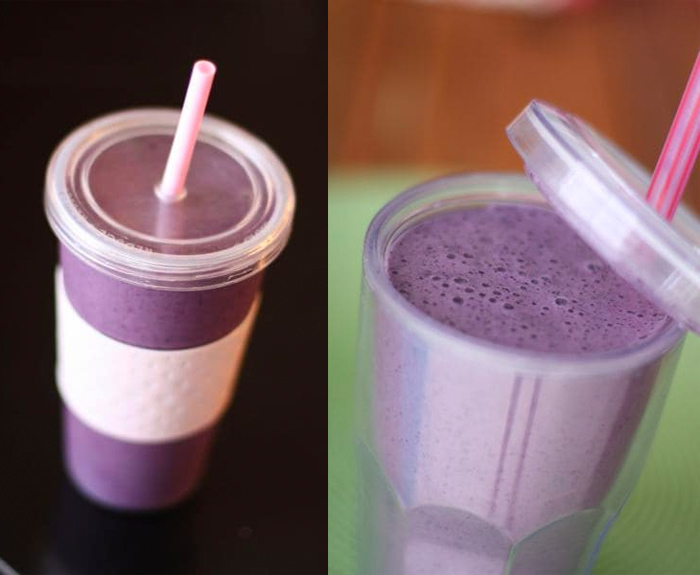 Peaches - head for some desserty decadence with this healthier variant of peaches and cream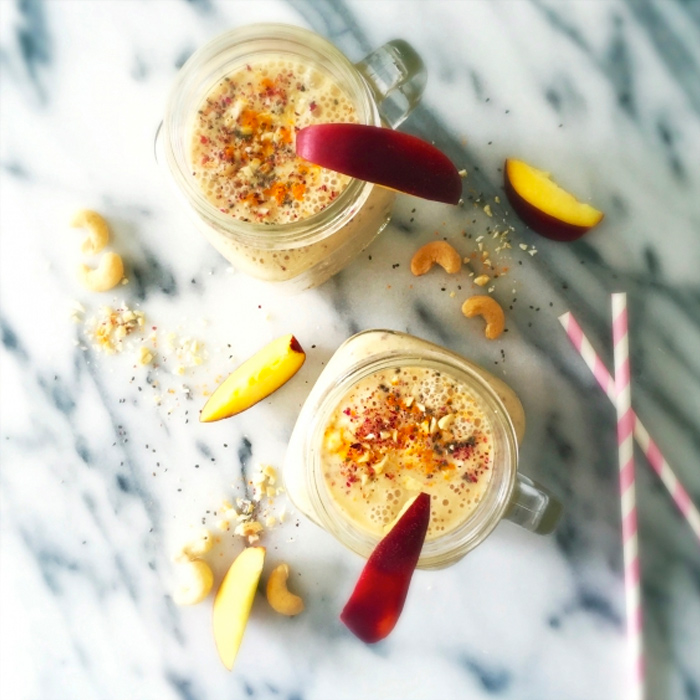 or keep things super simple with this strawberry and peach blitz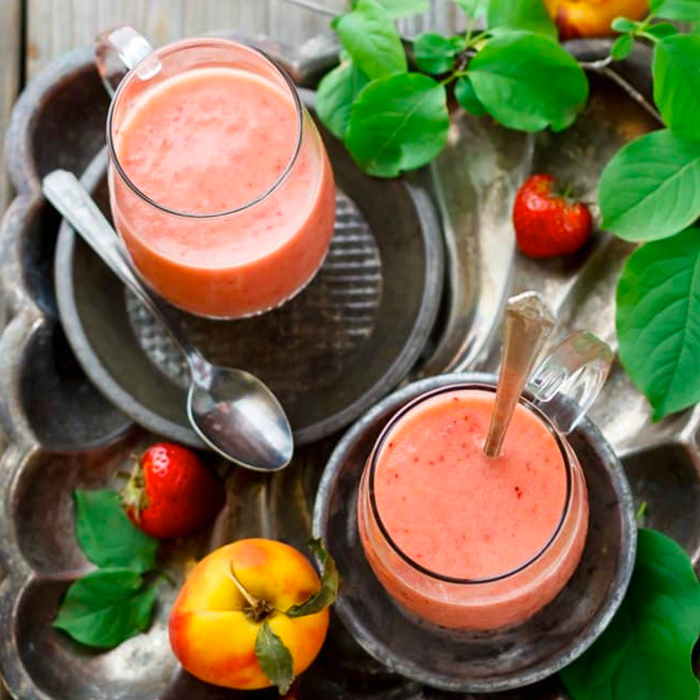 Spanspek and cucumber smoothie: Yep, you read that right. It's delicious, just try it.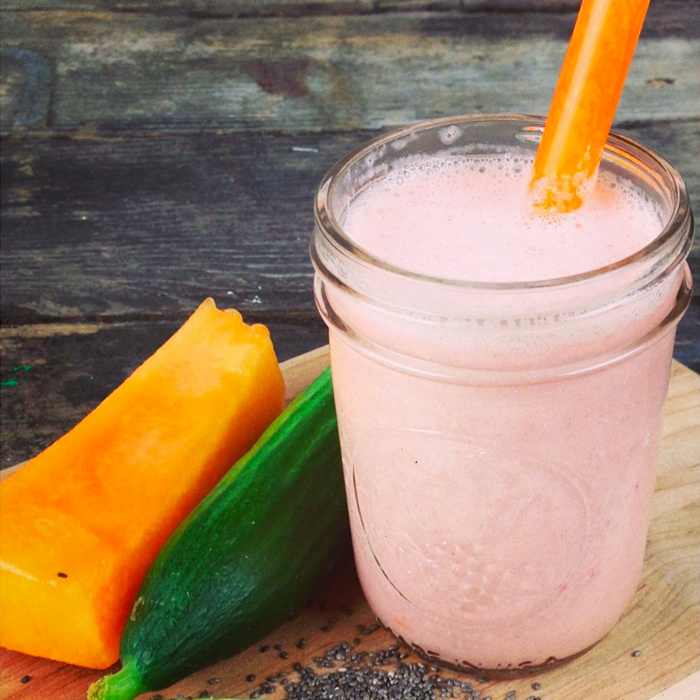 Watermelon, arguably summer's favourite fruit. Grab a few before the season ends and try this urprisingly creamy watermelon smoothie: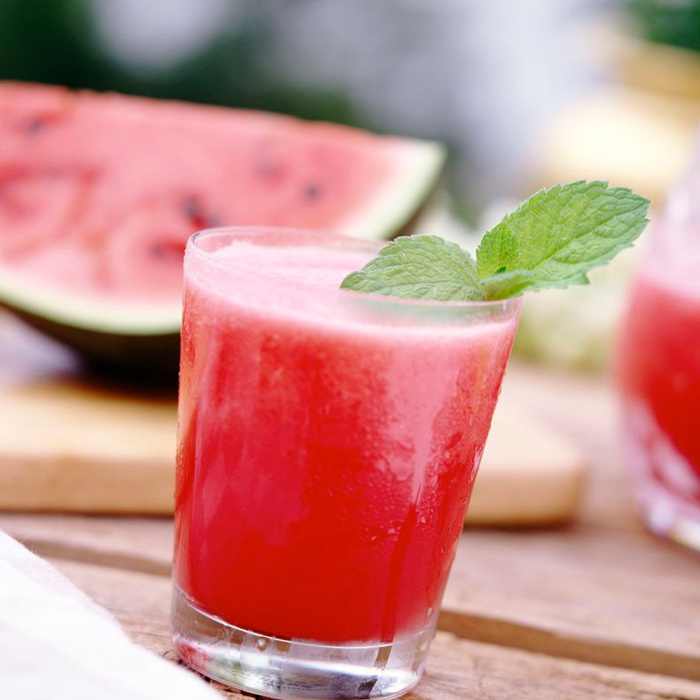 or throw in some beloved strawberries and some protein-packed chia seeds for this cracker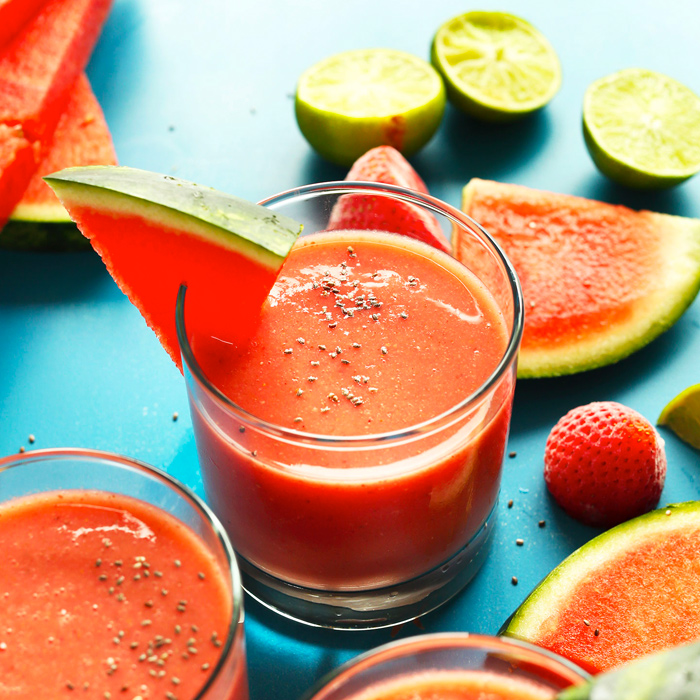 And for the brave, this proper green smoothie will surprise you with its moreishness despite sounding like little more than a salad that you've thrown in the blender. Put a leash on that gag reflex and prepare to be dazzled!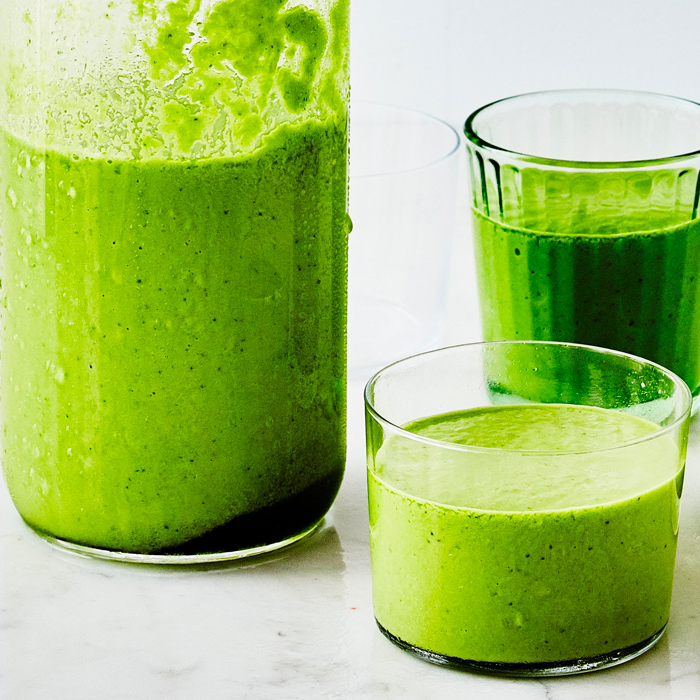 And if you're keen to add a bit of smooth(ie) awesomeness to your workday, why not pool contributions from your colleagues and purchase an office blender to boost your daily fruit and veg intake, jack up your energy and feed your mind as well as your body.





Date Published:

19 January 2018