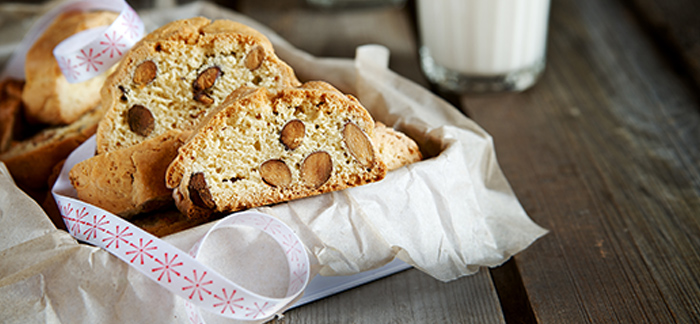 Nothing can replace a gift made from the heart and in the home. So rather than spending your holiday darting crowds as you dash from one shop to the next frantically in search of presents, get stuck into the kitchen this festive season and whip up something delicious for loved ones! We've even got a few ideas to help you get started…
Biscotti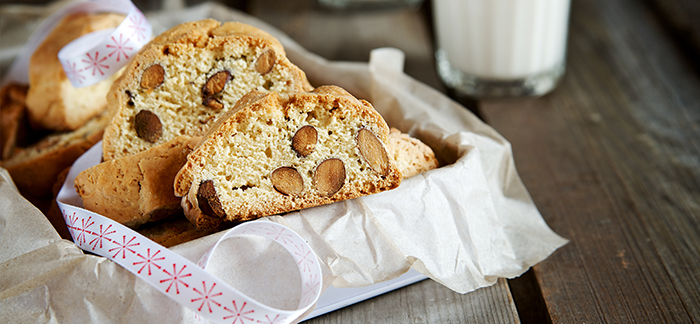 Home to the Ouma Rusk, it's no secret we're a nation of dunkers! This makes for a perfect transition to Italy's own dunking treat, biscotti. While they traditionally contain almonds, there are so many combos you can try if you put your imagination to the task, from almond and toasted pine nuts to dark chocolate chips and candied orange. First things first, you will need:
225g plain flour
A pinch of salt
½ teaspoon of baking powder
85g caster sugar
2 eggs lightly beaten
55g butter, melted and cooled
1 egg white, to glaze
Preheat your oven to 190 degrees C. Grease a baking sheet. Sift the flour, sugar, salt and baking powder into a large bowl. Mix in the nuts/chocolate/candied fruit. Make a well in the centre and add the eggs and butter. Mix to a firm dough. Divide the dough into 2 equal pieces and roll into long sausage shapes, about 5cm wide and 25cm long. Place the rolls at least 5cm apart on the baking sheet. Lightly whisk the egg white and brush over the rolls. Bake in the oven for about 20 minutes. Remove the rolls and turn the oven down to 80 degrees C. Using a serrated knife, cut the rolls at a 45 degree angle into 1cm slices. Place on the baking sheet cut side up. Bake for a further hour, turning over halfway through the baking. Cool on a wire rack then store in an airtight container.
Limoncello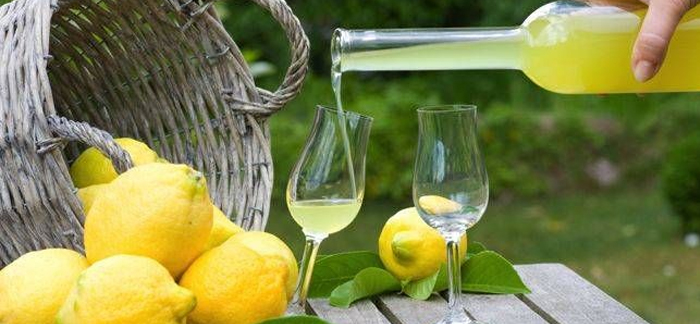 A lemon liqueur predominantly produced in the south of Italy, this is a treat in the summer months, served ice cold and tasting of sunshine. Even if you're a novice in the kitchen, have no fear! This is a relatively easy one to master. Who wouldn't want to find a bottle of boozy, lemony yumminess in their Christmas stocking this year? All you'll need is:
5 unwaxed lemon
A 750 ml bottle of vodka
700g caster sugar
600ml boiling water
Cut off the zest from the lemons, taking care not to include any white pith. Put the zest in a large clean jar and pour over the vodka. Cover with a tightly fitting lid and leave for a week, shaking the jar each day. Put the sugar in a heatproof bowl and pour over the boiling water, stirring until the sugar has dissolved. Add the vodka and peels and leave for a further few days, shaking the jar regularly. Strain into decorative bottles, adding a few strips of lemon zest to each bottle. Salute!
Coconut Snowball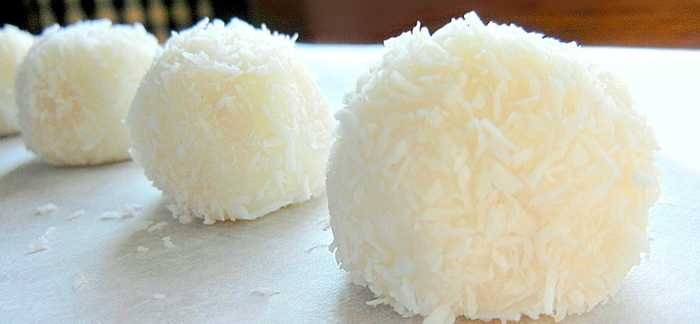 While we're total strangers to a White Christmas in sunny South Africa, a sweet snowy nibble can go a long way in creating some seasonal charm and good cheer. The good news is that these are gluten-free and entirely vegan friendly, making them the ideal gift! All you'll need is:




1 and ¾ cups of shredded coconut, divided

2 teaspoons of melted coconut oil

3 tablespoons of syrup

2 tablespoons of unsweetened coconut milk

½ teaspoon of vanilla extract

½ teaspoon of ground cinnamon

Pinch of sea salt




Place 1 cup of shredded coconut in a food processor along with the coconut oil. Process on high speed, scraping down the sides every so often, until it reaches a paste-like consistency. Add the maple syrup, coconut milk, vanilla, cinnamon, and salt and process until mixed. Add ½ cup plus 2 tablespoons of shredded coconut and pulse until just combined. Shape the mixture into 12 balls (roughly 2 and ½ centimetres each) and coat with the remaining shredded coconut. Refrigerate for at least an hour and up to 5 days. Bring to room temperature before eating.




Trust us when we tell you that you're going to be a firm favourite amongst friends and family this season, armed and ready with these home-made delights for one and all!


Date Published:

05 December 2016