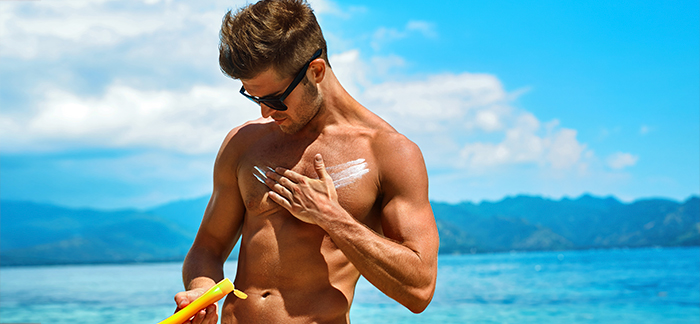 Summer is all about accentuating your hard-earned shapely curves and toned muscles with sun-kissed skin. A bronzed body gives the impression of beauty, vigour and svelteness but, ironically, many tanned skins are the sombre outcome of sun or sunbed overexposure and are a far cry from anything deemed 'healthy'. Overexposure to UV rays causes sun burn, pigmentation, aging and in a rising number of cases, skin cancer!
If you can't forego that glorious summer glow then you're in luck as there are plenty of safe alternatives that will give you that all-year-round, au naturel tan.
Tanning Lotion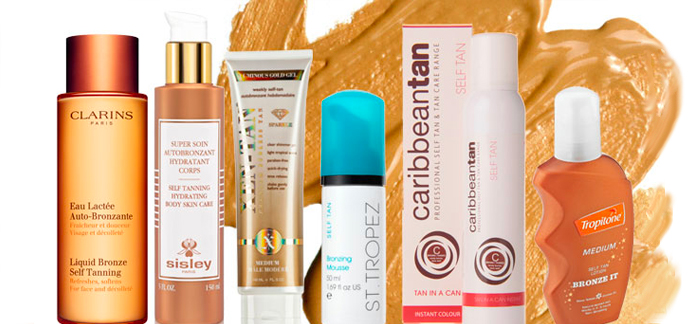 Tanning lotions have come a long way since the days of leaving you with a bright orange glow and a trail of DHA stench in your wake! They now come in a plethora of tones that can be paired perfectly to your skin colour and take less than 24 hours to set. Rub the lotion in properly on exfoliated skin for an even "tan" which lasts between 3 and 10 days. Hand mitts are a winner when applying lotions as they ensure an even application that won't stain your hands.
Spray Tans: Aka Airbrush Tanning

Ready to rock that expensive bikini you've stashed away for months on end? Now's the time with a spray tan! Yes, one session may cost you more than a bottle of tanning lotion, but you get a professional application that is flawless and lasts up to 10 days. Opt to wear loose-fitting, dark clothes and avoid exercise and water for 6 hours after your session to prevent staining your clothes or fading your newly sprayed-on tan prematurely.
Tanning Towelette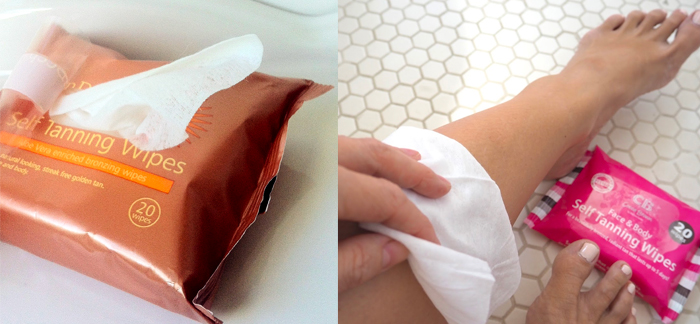 If you're not one to get your hands dirty and you don't want to pay the professional price of a spray tan, there's still hope! Tanning towelettes are a fuss-free way to attain a glow that makes your white swim apparel pop. You simply wipe the towelette over exfoliated skin and toss it away once you're done. It's that simple!
Natural Sun Exposure
Vitamin D is essential for healthy bones, suppressing colds and curbing depression. One way to secure your daily dose is by being in the sun itself. However, wearing sunscreen with a minimum SPF 30 is imperative and exposure should only occur before 10am and after 4pm. These precautionary measures may prevent your skin from bronzing as quickly as you desire, but you'll certainly sidestep premature aging and skin cancer.
Make-up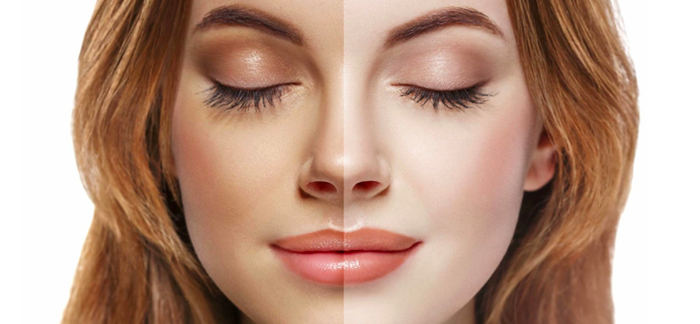 Never underestimate the power of cosmetics! Bronzer is the perfect substitute for a golden facial complexion, without subjecting your skin to the detrimental effects of the sun. Body makeup is also a great option for a spontaneous day on the beach or a night out.

Even the most sensational of tans is guaranteed to fade with time, but the long-lasting damage regrettably remains. Even when the above alternatives are used, application of a minimum SPF 30 sunscreen is a non-negotiable when outdoors! Now go on and enjoy the benefits of these safe tanning options without being irreversibly marred by those menacing UV rays.





Date Published:

07 December 2017