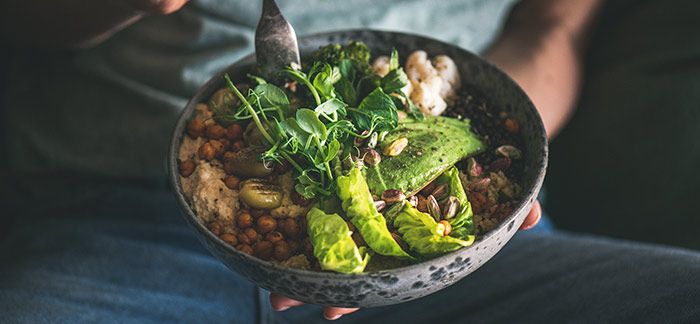 In your continued effort to pursuing wellness, preventing diseases and being in good health is key. A balanced pH in your body is essential. pH levels vary throughout your body. If your body's in an alkaline state, you reduce your chances of contracting chronic illnesses. Increasing your alkaline levels, or alkalising your body, can:
ensure your cells function correctly
decrease muscle degeneration
generate healthier tissue
improve your memory
promote mental alertne
support a healthier heart
It is believed that eating certain foods or drinking certain beverages can help you alter your body's pH levels. The result? Improved health, weight loss and even fighting against cancer and disease to name a few more possible benefits.
Let's explore why and how you can follow an alkaline diet, plus we've thrown in a tasty recipe to help get you started.
What is an alkaline diet?
An alkaline diet is similar to an anti-inflammatory diet, which favours fresh produce, whole grains and limits animal products and processed foods. Like the vegan diet, it focuses on whole plant-based foods, and the Mediterranean diet, it minimises processed foods.
You'll need to understand the rules of which foods you should and shouldn't eat. The thinking behind an alkaline diet is if you fill your plate with plant foods, there'll be less space for acid-forming meats and breads.
Think of the 80/20 principle: 80% of your volume of food consumed should be alkalising foods, with the remaining 20% acid-forming. By practising this with every beverage, meal and snack, you're embracing a more alkaline eating approach.
Why should I try the alkaline diet?
Foods that leave acidic metabolic waste make your blood more acidic, while foods that leave alkaline metabolic waste make your blood more alkaline. While there's a lack of research to support the main principles of this way of eating, the alkaline diet foods can help change your body's pH. This pH level determines whether your body's fluids are alkaline or acidic. The acid-ash hypothesis states that alkaline ash can protect your body whereas acidic ash could make you more vulnerable to disease and illness.
What food should I eat on an alkaline diet?
Food groups are:
-acidic, e.g. alcohol, dairy, eggs, fish, grains, meat and poultry
-neutral, e.g. natural fats (butter, cream, olive oil, milk), starches and sugars, and
-alkaline, e.g. fruits, legumes, nuts and vegetable
To embrace an alkaline diet, you should completely avoid acidic foods and limit your intake of neutral foods, focusing instead more on consuming alkaline foods. An alkaline diet should consist of:
fruit (e.g. apples, avocados, bananas, berries, pears, pineapples)
vegetables, particularly root vegetables and greens (e.g. broccoli, celery, lettuce, peppers and spinach)
potatoes and sweet potatoes
legumes (e.g. lentils and sprouts)
raisin
seeds (e.g. pomegranate)
nuts (e.g. almonds, chestnuts and walnuts)
An alkaline diet sample daily menu
Here's an example of a day of eating an alkaline diet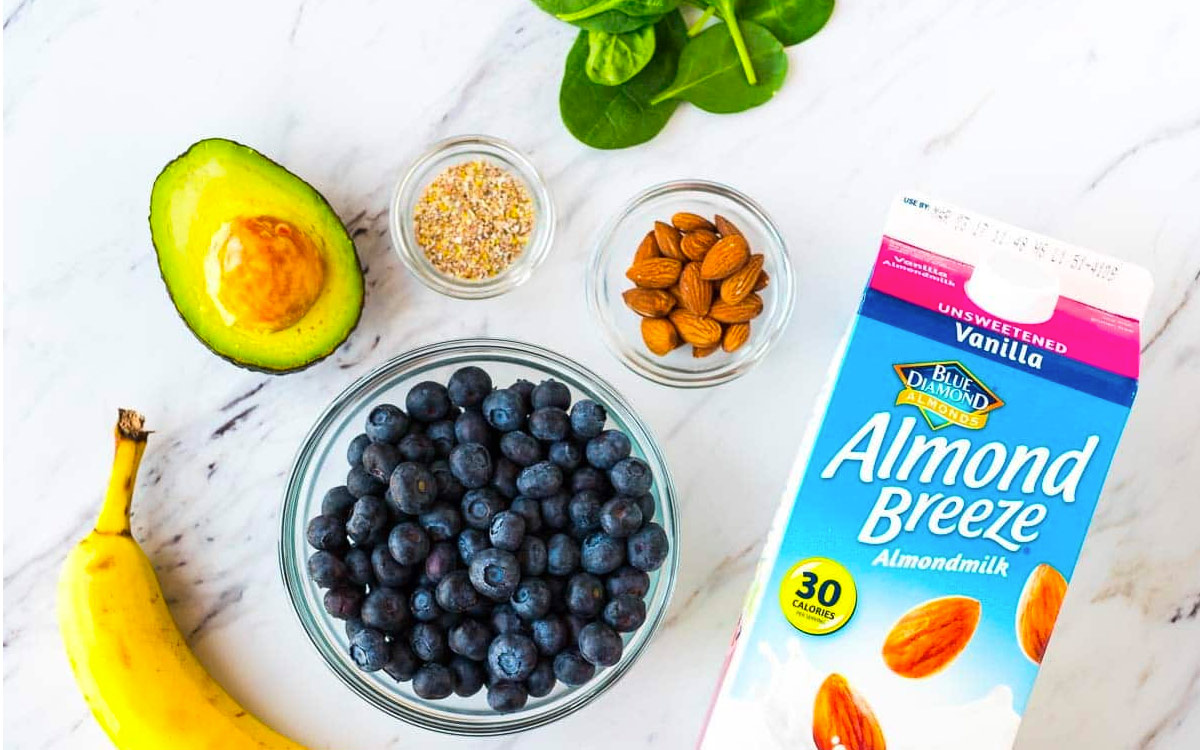 Breakfast: power smoothie (spinach, berries, banana, avocado, almond milk, coconut oil, chia seeds, cinnamon to taste)
Lunch: lettuce wraps (sliced avocado garnished with crushed pistachios alongside various vegetables wrapped in butter lettuce leaves)
Snack: sliced pear with hemp seeds and cinnamon
Supper: roasted sweet potato with roasted chicken and broccoli (using coconut oil)
Dessert: coconut yogurt sprinkled with pomegranate seed
Not sure what to drink? Choose unsweetened fruit juice, mineral soda water, and a glass of wine, rather than a beer, coffee or soda.
If you need some inspiration, give this easy and tasty alkaline diet-friendly recipe a go!
Alkaline green soup
(Servings: 3 | Preparation time: 10 minutes | Cook time: 15 minutes)
Packed with fresh alkaline nutrients and potassium, reduce your acidity and give your body a natural detox with this perfect lunch- or suppertime rich green soup.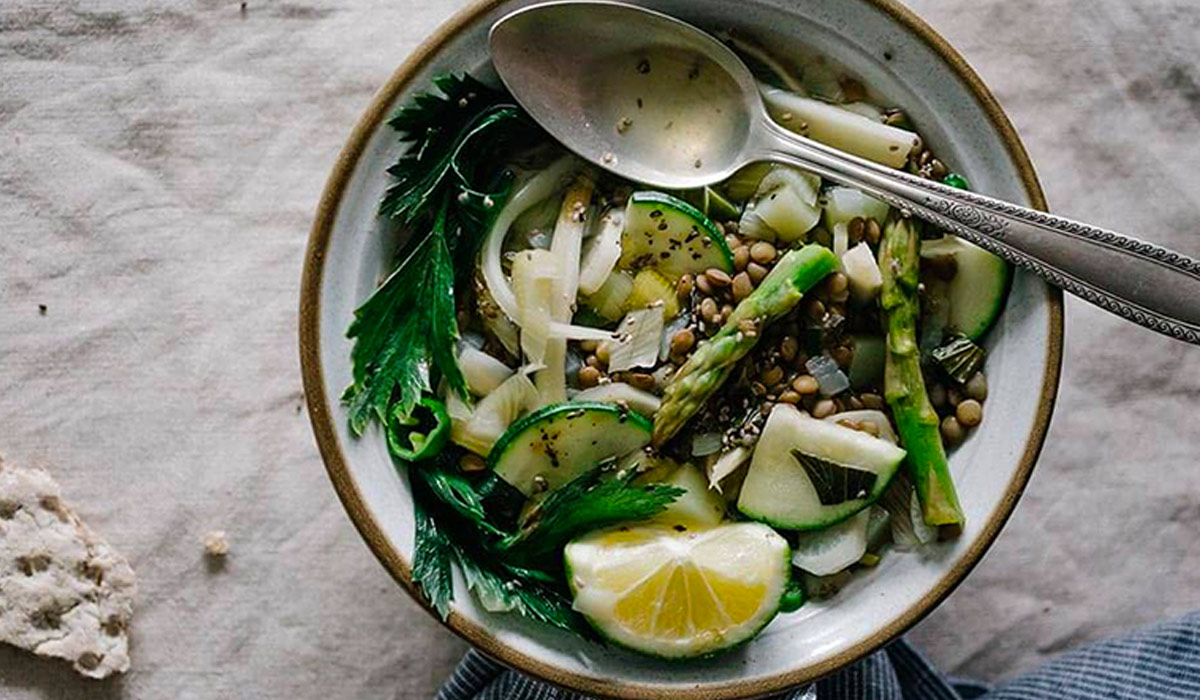 Ingredients:
½ cup cooked green lentil
4 asparagus spear
2 garlic cloves (crushed)
2 celery stalks (finely diced)
1 parsnip (peeled, finely diced)
1 onion (finely diced)
1 green bell pepper (cubed)
1 small baby marrow (sliced)
1 small fennel bulb (finely diced)
1 small bunch celery (roughly chopped)
1 lime (juice only)
1 cup low sodium vegetable broth
1 teaspoon chia seeds (to garnish)
freshly ground black pepper
Method:
In a medium saucepan fry the onions and garlic in water for two minutes, stirring often.
Add the baby marrow, bell pepper, celery stalks, fennel, parsnip and vegetable broth, bringing it to a boil.
Simmer on low heat for seven minutes.
Add the asparagus, celery stalks, lentils and lime juice, turning off the heat.
Serving suggestion: Garnish with chia seeds and enjoy warm.
How do I start following an alkaline diet?



First, improve your intake of minerals and vitamins by making better food choices and taking supplements. Planning nutritious meals and snacks and sticking to regular meal times also plays a large role in maintaining your blood sugar levels.




Before starting any diet, it's best to research it well and consult with your doctor. Give yourself enough time to prepare the foods allowed on your specific eating plan suited to your individual health concerns. While dietary changes from the alkaline diet won't necessarily impact your blood pH levels, these can positively impact your overall wellbeing.




There are numerous benefits to cutting back on alcohol, caffeine, meat, sugar and processed foods and drinking plenty of water. Ultimately, following an alkaline diet that's focused on fresh and whole foods is a step towards a stronger, healthier future!





Date Published:

19 July 2021