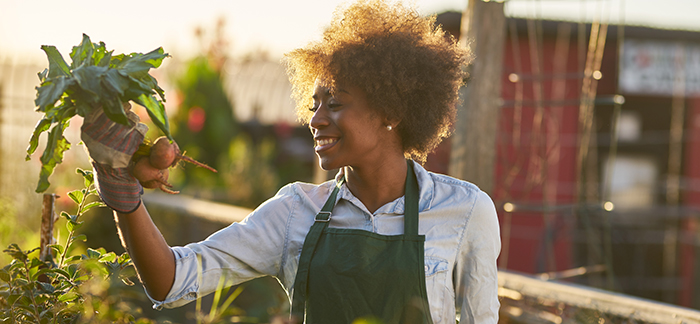 There's nothing quite like picking a warm, juicy tomato straight from the vine, or plucking a handful of crisp green beans to toss into a salad or stew. A thriving vegetable patch is not only a healthy at-home hobby, it also can boost your emotional wellness by giving you a satisfying sense of achievement.

If you are keen to grow your own vitamin-packed veggies, September is the time to dig in and here's a secret: you don't even need a garden.

Start now and you could be enjoying your own nutritious spinach, beans and tomatoes in just a few weeks. Here are a few points for new gardeners to consider, with size, soil, sun and season among them.
Size
Start by clearing a plot of ground the size of a door, 1m x 2m. However, if space is scarce, many veggies and herbs are also happy to grow in pots, and even in hanging baskets.
The bigger your patch is, the more you will need to weed and water so start small and keep it manageable.
If you are using pots, place them at a comfortable height for easy maintenance. Keep them a manageable size so you can move them to follow the sun throughout the day. Make sure each pot has drainage holes.
Then, before you plant tomatoes, peas or beans, build a sturdy trellis so that their weight does not make them fall over.
Soil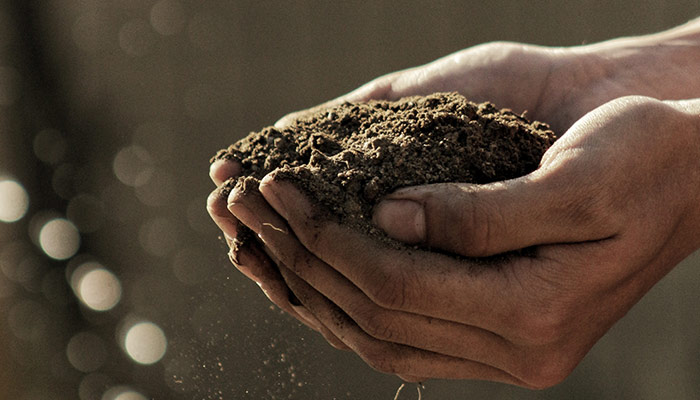 A deep, organically rich soil absorbs more nutrients and water and your vegetables will be more nutritious and flavourful. Good healthy earth should be dark and easy to break into clumps.
If your soil is silty, sandy or compacted, you may need to aerate and enrich it. Turn the soil over with a spade, add fertiliser, then topsoil and allow this to sit for a few days before you plant.
Going to pot? Use potting rather than garden soil and top with a layer of mulch to retain moisture. Containers, particularly clay pots, dry out faster than ground soil.
Sun
Most of your home-grown babies will love a place in sun, preferably six to eight hours a day. And watch out for walls or hedges throwing shade!
Season
Spring is prime sowing season when green shoots start to unfurl.
Although it's cheaper to buy seeds and sow from scratch, you can save time by buying seedlings from your nearest nursery. Ask the staff for advice, or check on the packaging, for when to sow and harvest.
Although some commercially available seeds are genetically modified, this should be flagged on the packet. However, many – for example, Gro-Pak and Kirschhoffs – are GMO-free.
Easy peasy choices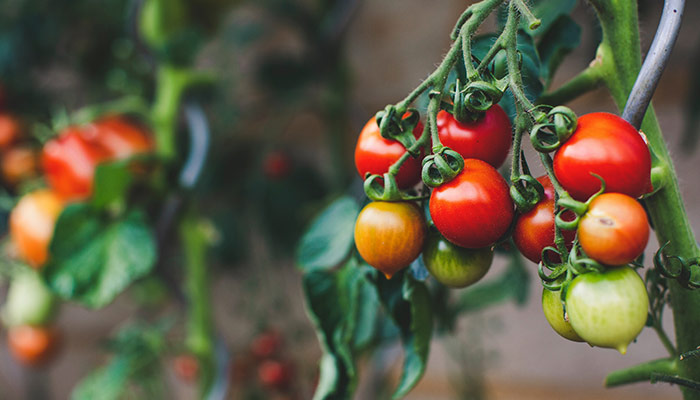 Now you are ready to spring into action but, choose your veggies carefully. Broccoli and mealies, for example, grow well but take up a lot of space. Try one of these:
Lettuce and spinach: Sow a row every two weeks to ensure that you have a steady supply.
Tomatoes: Along with radishes, tomatoes are easy and rewarding. Plant seeds directly in early spring and reap the benefits within two months. Baby marrows and brinjals are other easy sun-loving crops.
Beans: Keep your family full of beans with just a five or six prolific bush bean seedlings.
Peppers: A tiny pepper bush should yield dozens of chillies by late summer. Don't like chilli heat? It's just as simple to grow the larger red and green peppers also known as capsicum, which have no burn.
Carrots: Plant every month to have a crop of baby carrots running through to autumn. Potatoes, beetroot and onions are other easy root vegetables but they do take more time.
Herbs: Basil, mint, parsley and rosemary are among the easiest herbs to grow. You will need to plant fresh basil each year but the others are perennials.
Gardening is a great hobby which helps you connect with nature in a safe and healthy way. What are you waiting for, grab your green fingers and let's dig in!


Date Published:

09 September 2020