Life expectancy in the Middle Ages was closely tied to your mother's green fingers …or lack thereof. Now days there is an array of different herbal options on offer, from the DIY budding gardeners, to getting your herbs from health-food shops as tablets, capsules, tinctures or oils.
Below is a list of 5 fantastic healing herbs to kick start your natural medical cupboard, garden, or pot plant.
Aloe Vera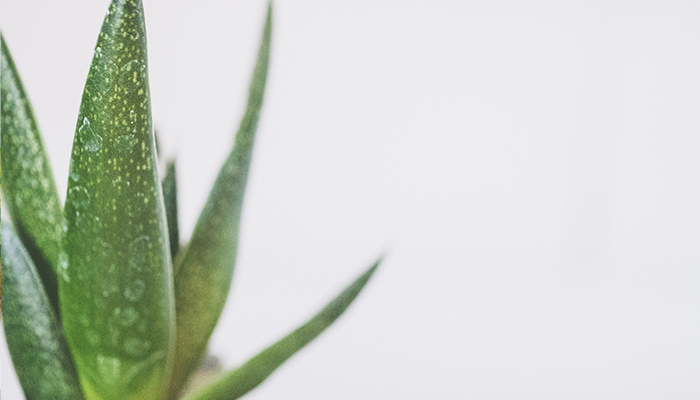 This beautiful succulent has anti-bacterial, anti-viral, and antiseptic properties making it a first line of defence in healing wounds and treating skin problems.
Studies suggest that its gel is an effective topical treatment for first and second degree burns. The gel also helps prevent redness, itching, and infections.
The juice is effective in killing the plaque-producing bacterium Streptococcus in the mouth, as well as the yeast Candida albicans, when used consecutively.
The gel is useful in treating mouth ulcers, as well as reducing the pain that is associated with them.
Aloe Vera products have been made to prevent acne breakouts. This works because the anti-bacterial agents remove bacteria from the skin, reducing the risk of spots developing. To treat existing acne, one can apply the gel to the affected area overnight, and continue with one's normal face routine in the morning .
The great news is that Aloe Vera is easily grown in South Africa and can be found at nurseries country wide. If you are looking to plant a healing herb garden say allo to Aloe.
Acne defence face mask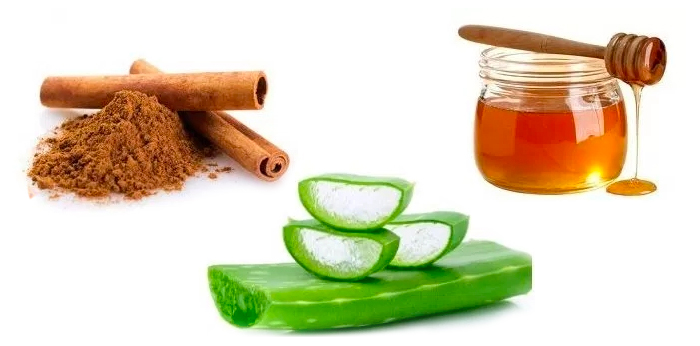 You will need:
2 tbsp of honey
1 tbsp of aloe vera
¼ tsp of cinnamon
Method:
Mix honey, aloe, and cinnamon together in a small bowl. Apply to the face and wait for 10 minutes until washing it off with warm water.
---
Cilantro / Coriander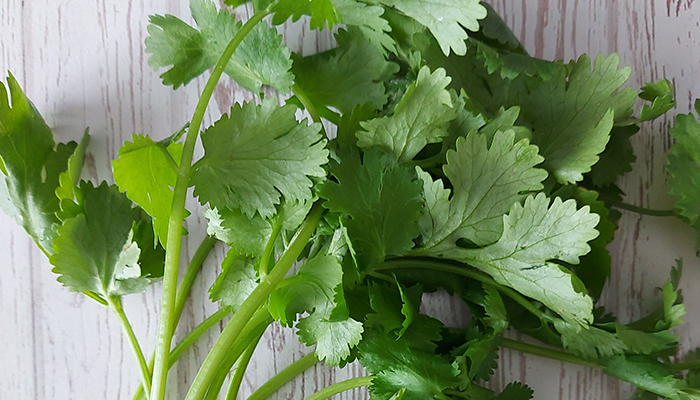 Better known as Coriander in South Africa, is used both for its seeds, and leaves in dishes. This humble little herb is packed full of surprising health benefits.
Is packed with anti-oxidants that demonstrate immune-boosting, anti-cancer, anti-inflammatory, and neuroprotective effects.
Lowers blood sugar
Protects your heart by lowering blood pressure and LDL (bad) cholesterol and increases HDL (good) cholesterol.
The anti-oxidants reduce brain inflammation while improving memory and reducing anxiety.
May reduce bloating and abdominal discomfort often experienced by people with IBS.
Coriander grows easily and quickly throughout South Africa as a Summer annual. Be sure to plant coriander in full sun to late afternoon shade, and water regularly during dry spells.
Coriander Mayo Dip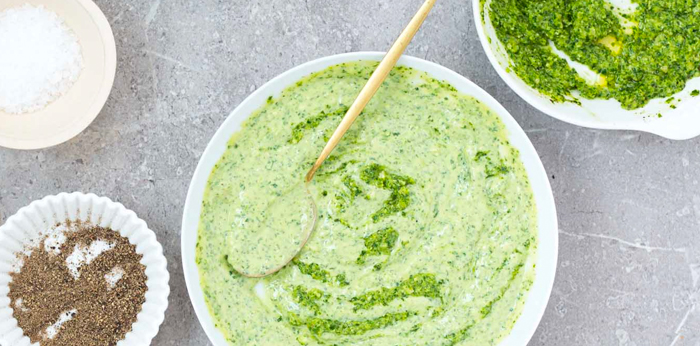 You will need:
2 cups fresh coriander leaves
4 long green chillies, roughly chopped (optional)
2 garlic cloves, quartered
1 1/2 tbsp lime juice
1/2 cup mayonnaise
Black pepper (seasoning)
Method:
Place coriander, chilly (optional) garlic, lime juice, and mayo in a food processor, process until smooth. Season with black pepper.
---
Cloves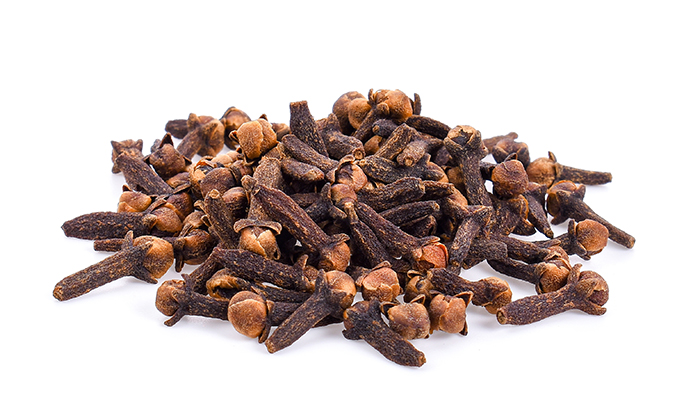 Ground cloves bring a lovely warm and distinctive flavour to desserts, biscuits, and savoury dishes. This bold spice pairs well with cinnamon, vanilla, basil, and red wine to name a few, cloves also include health benefits for more than just your taste buds.
Promote oral health, thanks to their antimicrobial properties, which may help kill harmful bacteria such as E coli.
Are high in magnesium. Just one teaspoon contains 30% of the recommended daily value, maintaining brain function, and strong bones.
Are high in anti-oxidants, including eugenol, which can help reduce tissue damage.
Studies show that clove extract and clove oil may increase the production of gastric mucus thus helping protect against painful stomach ulcers.
Immune boosting tea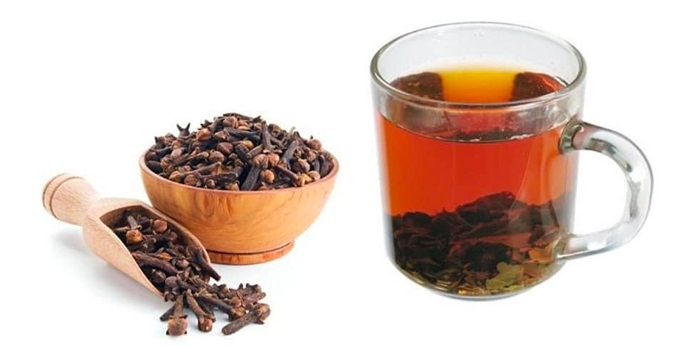 You will need:
1 tsp of ground cloves
1 small bark of cinnamon or half a teaspoon of cinnamon powder
½ teaspoon of ginger powder
Honey (optional)
1 cup of water
Method:
Add cloves, cinnamon, and ginger powder to boiled water and allow it to steep for 3-4 minutes.
Strain the tea and add honey to taste
---
Lavender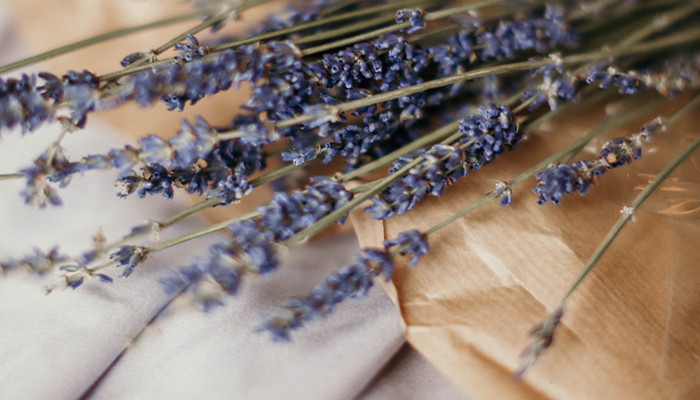 This purple super-flower has long been used for its calming benefits, but there is nothing mild about its vigor that lasts far beyond its aroma.
The oil is believed to have anti-septic and anti-inflammatory properties, which can help to heal minor burns, cuts, and bug bites.
Is useful in reducing the frequency and severity of migraines. Next time you feel a migraine coming on, apply a few drops of lavender essential oil to your upper lip and temple.
Has anti-fungal properties, thus protecting skin and nails from fungal infections including ringworm and athlete's foot.
Some studies suggest that consuming lavender as a tea can help digestive issues uch as vomiting, nausea, intestinal gas, upset stomach, and abdominal swelling.
Lavender tea
You will need:
Boiled water
A few freshly cut sprigs of your purple lavender flower
Honey (optional)
An infuser
Method:
Add lavender flowers to the tea infuser and set it into boiling water.
Leave the flower buds in the water to steep for 10 minutes, then remove the infuser.
Add honey to taste
---
Pot Marigold or Calendula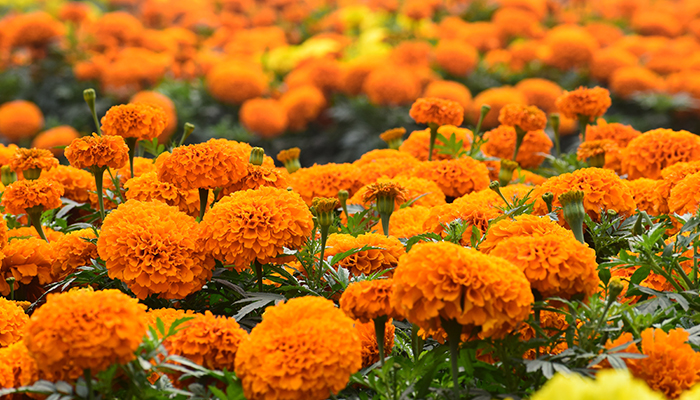 Brightly orange marigolds are no stranger to veggie gardens as natural bug repellents; However, certain species of marigold flowers are dried for their impressive health benefits as well.
Pot Marigolds have antibacterial, antiviral, antifungal and immune-stimulating properties which while been helpful in reducing eye infections also protect vision by guarding delicate eye tissues from the effects of UV light, deterioration/aging, and oxidative damage.
Pot Marigolds help defend against skin and GI tract infections that are caused by viruses or bacteria.
The dried petals of the Pot Marigold can be combined with a natural lubricant like coconut oil or shea butter to improve skin hydration and firmness. This topical ointment is also used to:

reduce nappy rash and protect sensitive skin
reduce varicose vein
treat swollen bug bite
reduce bruise
heal infected cut
soothe skin after shaving



The best things in life are free and education most definitely is key! The more we explore the wonders of nature and the human body, the more we stand in awe of the symbiotic relationships that are all around us.





Date Published:

13 April 2022