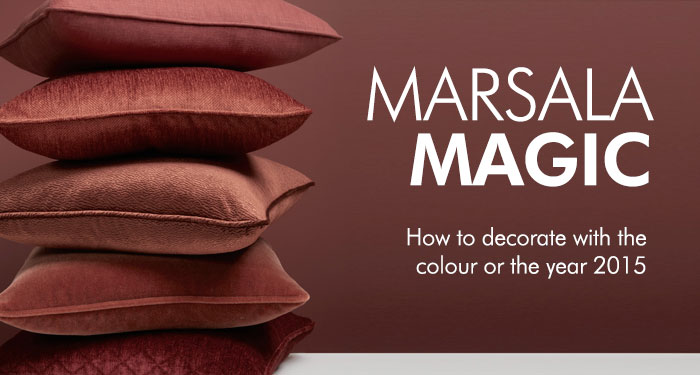 There's no better time that suits this colour than the winter months. Marsala, Pantone's 2015 Colour of the Year, is a rich shade of two blended colours: brown and red.
True to its name, Marsala has a richness much like the fortified wine, and the natural earthiness like the spice.
While this colour is trending in fashion, it makes no shy appearance in home décor. Here are a few ways to incorporate this hearty colour to your home:
Splash some paint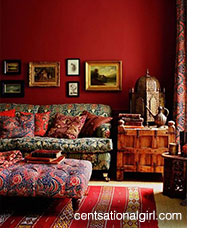 Bringing marsala home can materialise in a few ways. One of the most daring and vibrant ways to add this colour to your home is through splashing it on a feature wall.
Not only creating a visual difference to your space, Marsala adds warmth through its wholesome, rich colour. If you're considering using Marsala in one of the rooms in your home, it's advisable that you use this colour either in a dining area as it stimulates an appetite, or in the master bedroom or the living room as it exudes elegance and a luxury lifestyle.
Pop of colour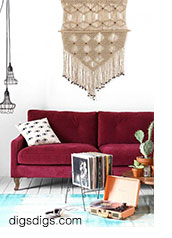 If you're one for natural tones on your walls, and more drama in your furniture, then why not opt to upholster an old sofa or armchair in Marsala? With a variety of fabrics to choose from, this is a clever way to bring in the colour of the year, while achieving an element of interest to your home décor. If this appeals to you, then keep an eye out for texture. By simply sticking to the colour, consider different textures such as corduroy or velvet, which will both provide a different look and feel to your space.
The quick fix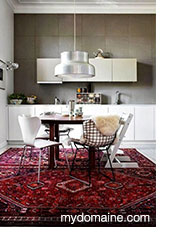 One of the easiest ways to bring in a "fashion" colour, and not disturbing the rest of your décor style, is by accessorising with it. Whether you add a Persian rug, or a couple of scatter cushions and a throw, this is a great way to bring in the trending colour on a small budget.
Add some glam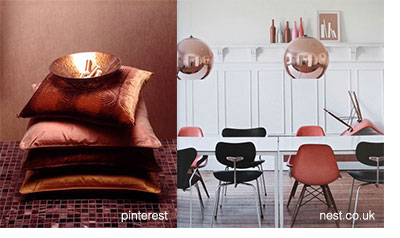 Rose gold, bronze and copper have taken home décor to the next level. These metallics provide the pop-factor to any matt or gloss tone. Working extremely well with Marsala, these metallics merely highlight and enhance Marsala, adding that luxury touch to a space. A key style tip when using these glam metallics is to resist over doing. Find one or two ways to bring this trend in, either through lighting or through a few accessories. Avoid over doing it, as your space will become quite kitsch.

Style Tip: When using one colour, play with texture and different shades. This will prevent your space coming across as a visual bore.

Remember: Your home is all about putting beautiful things around you, and decorating with it so that when you come home after a long day, you can instantly relax and unwind. When using such a bold colour, try not to over do it, as you will get quite frustrated if it is all you see.


Date Published:

17 July 2015