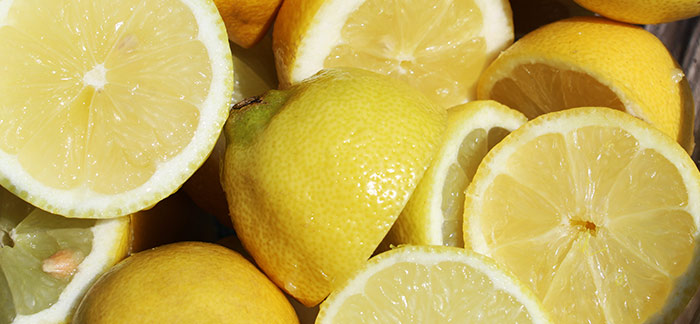 Natural ingredients are extremely popular at the moment where your health and wellbeing is concerned. The best part is that we know them, probably already use them, but simply aren't aware just how incredible they are for our overall health! One such natural ingredient are lemons, which have fantastic health benefits and are already encouraged in daily nutrition. Did you know that one lemon provides about 31 mg of vitamin C? That's an impressive 51% of the recommended daily intake (RDI).
Speaking of impressive, there's a whole lot more that your body will benefit from when you bring this zesty fruit into your life.
Why lemons are so good for you
Research shows that lemons may reduce the of risk of poor heart health, assist in weight control, reduce the risk of anemia, kidney stones, and potentially even cancer. If that isn't enough, the lemon aroma derived from essential oils can decrease stress levels and enhance your mood!
Lemons are 10% carbohydrates and the magic here is the soluble fiber. Soluble fiber can improve your gut health and slow down the digestion of sugars and starches. Poor gut health, we know, is a major health issue, but with a bit of lemon each day, the soluble fiber pectin can help reduce blood sugar levels. There is a tiny catch though, you need to eat the pulp!
How to consume lemon
There are a number of interesting and fun ways to enjoy lemon. A not so fun way is eating it whole as a fruit! Most people have moved towards drinking lemon water to get their daily dose of lemon.
Squeezing some fresh lemon into room temperature water has a number of health benefits, especially when you bring consistency in and drink it daily. Take a lemon, cut it in half, poke the pulp section with a fork, and give a good squeeze of each half into your water. With the pulp a part of the mix, pectins promote the feeling of being full and feed the good bacteria in your gut.
Slightly addicted and concerned for your teeth? It's simple! Drink through a straw, that way the water is sent to the back of your mouth past your teeth, or simply rinse your mouth with tap water. This normalises your saliva, helping to remineralise your enamel.
When is the best time to consume lemon?
Drinking a glass of warm lemon water every morning, is known to hydrate your lymphatic system, balance pH levels, boost your immunity, cleanse your system promote healing in the body.
Another treatment lemons help with is to eliminate bad breath! A glass of lemon water after meals and first thing in the morning stimulates saliva and water which prevents a dry mouth. And dry mouths can lead to bad breath as a result of the bacteria in the mouth.
For those trying to detox and lose weight, drink warm or hot lemon water daily in the morning on an empty stomach for a mild and safe laxative effect to prevent constipation and encourage digestion.
A bit of lemon in a dressing over your salad before a big meal will help get your digestive juices flowing in preparation for the main meal!
Let's take a look at how you can bring lemon into your life the tasty and healthy way!
Lemon Recipes
Lemon Bars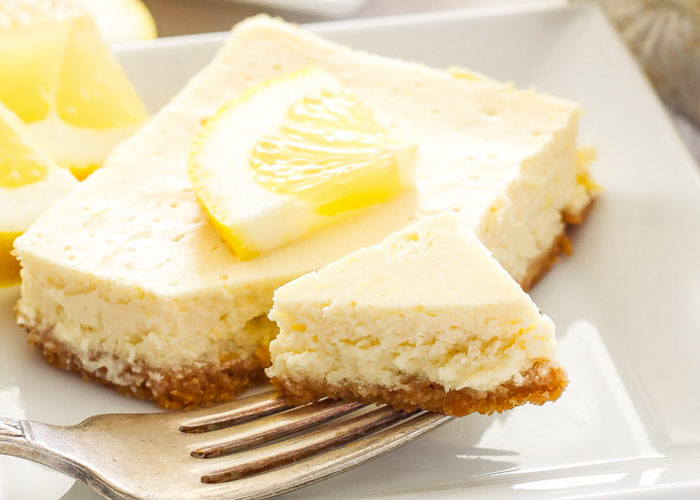 Ingredients:
Crust
3/4 cup tennis biscuit crumbs
2 Tablespoons (30g) unsalted butter melted
Filling
168g light cream cheese, softened
3/4 cup low fat Greek yogurt
2 large eggs, room temperature
1 large egg yolk
1/3 cup sugar
1/3 cup fresh lemon juice (about 2 lemons)
1 Tablespoon lemon zest
1 teaspoon vanilla extract
Method:
Preheat oven to 149°C. Line and overhang the bottom and sides of a 9-inch square baking pan with foil. Set aside.

Make the crust:

Mix the tennis biscuit crumbs and melted butter together in a medium bowl until combined. Press crust into the prepared baking pan. Bake for 8 minutes. Remove from the oven and set aside.

Make the filling:

In a large bowl using a handheld mixer, beat the cream cheese on high speed until completely smooth - about 1 minute. On medium-high speed, beat in yogurt until completely combined. Beat in the eggs and egg yolk until combined. Finally, beat in the sugar, lemon juice, lemon zest, and vanilla extract until everything is combined and no lumps remain.
Pour filling onto the crust. Bake for 28 - 32 minutes or until the center of the bars no longer jiggles. Allow the bars to cool at room temperature set on a wire rack for 30 minutes, then transfer to the refrigerator to chill for 3 - 4 hours.
Once chilled, lift the foil out of the pan, cut into neat squares and enjoy! Leftovers keep well in the refrigerator for up to 5 days.
---
Lemon Vinaigrette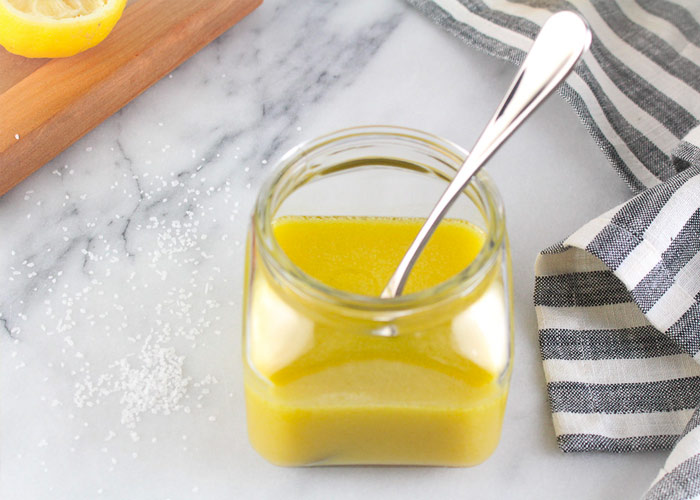 Ingredient
1/2 cup extra virgin olive oil
1/4 cup freshly squeezed lemon juice
zest of 1 lemon (1/4 tsp packed)
1 tsp dijon mustard
2 garlic clove minced or pressed (1 tsp)
1/2 tsp salt
1/4 tsp freshly ground black pepper
Instructions
Place all ingredients in a bowl and whisk to combine.
Or, place all ingredients in a jar, and shake to combine.
Store leftovers in the refrigerator for up to 10 days. Enjoy!






Whether it's in a dressing or in your water, you won't go wrong with adding a bit of "zest" into your life with lemons. Natural remedies are all the rage at the moment, and there is no wondering why lemon is up there on a pedestal.


Date Published:

22 January 2021