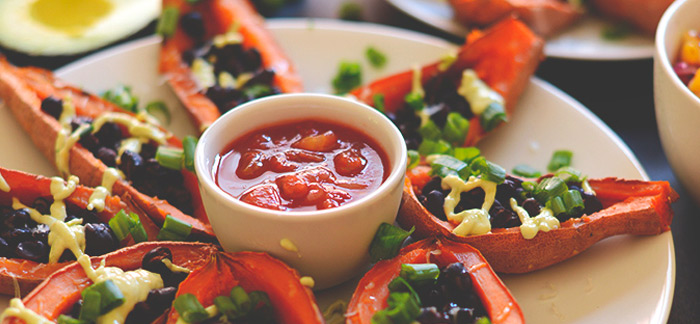 Once upon a time, vegetables occupied the uncontested position of The Backdrop on a plate of food. Even when deliciously prepared and arranged, they functioned merely to set the scene for the star (the meat portion, of course) to shine.
Recently, however, vegetables have begun to take a few timid steps into the limelight themselves. Even celebrity chefs are embracing the trend, adding a variety of meat-free options to their websites and shows, and exploring new ways to give the humble vegetable a touch of that star quality.
We've collected some rocking recipes to help you get on top of this trend. But first, why should we bother to master meat-free meals in the first place? There are a few key reasons:
More and more studies are providing evidence that eating whole food, plant-based meals can do a *lot* for your health, decreasing your chances of heart disease, stroke, type 2 diabetes and cancer!
Reducing animal protein consumption can also do a lot for the environment,
And if you're sticking to whole foods, you're going to be paying a whole lot less for your meat-free meals too.
Convincing enough? Well here are five delectable meat-free meals to ramp up your weekly repertoire, pack in the nutrients, and surprisingly enjoy what you're eating!
Jamie Oliver boasts a wealth of amazing veggie meals on his site. We've picked this Healthy Dim Sum Buns recipe, where he'll teach you how to make an unexpectedly simple and utterly irresistible fresh Cantonese bun with a flavourful mushroom filling. It'll absolutely satisfy those cravings without sacrificing nutritiousness.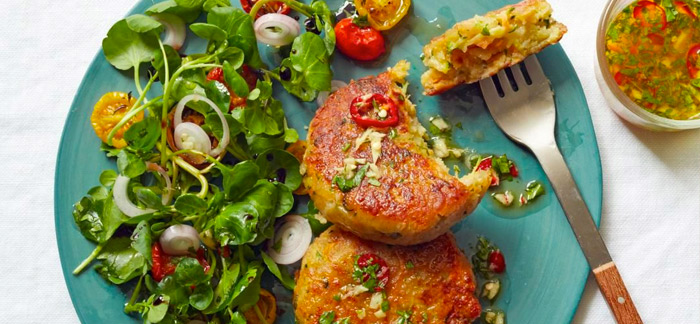 Gordon Ramsey himself (one-time hater of all things vegetarian) has actually started embracing meat-free meal options! His Ultimate Vegetarian Lunch pairs halloumi cheese together with courgettes and an array of herbs to make delicious, sizeable veggie cakes, served with watercress salad and tangy roasted tomatoes.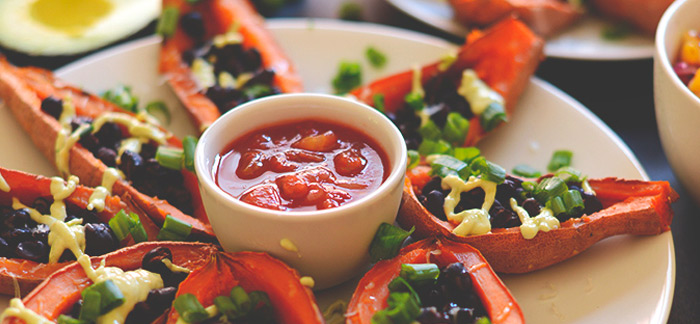 These Loaded Black Bean and Sweet Potato Boats from Minimalist Baker will keep you satisfied for hours. Pair your marvelous beany boats with some grilled corn salsa for a delectable lunchtime boost.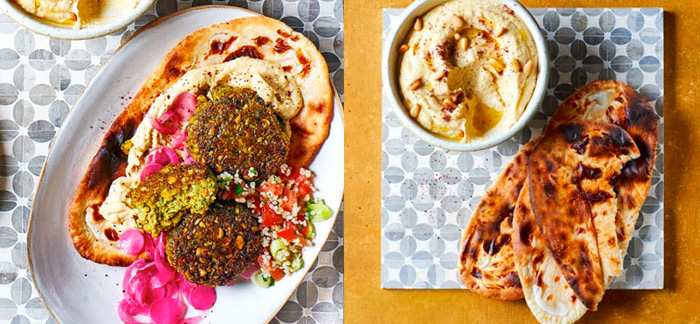 Check out these Quick and Easy Falafels by Masterchef's John Torode. Made from scratch and packing the power punch of protein and carbs that chickpeas bring, these are a finger-licking addition to any meal. Add a zingy relish, some creamy hummus, and a wrap, pita or another flatbread of your choice for a scrumptious feast.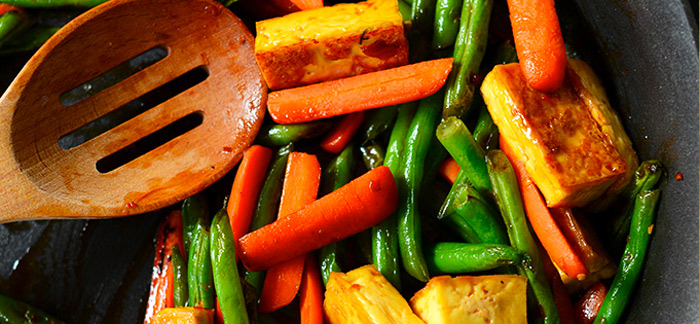 And what is a handful of finger-licking veggie recipes without a dash of tofu? If you're not a fan, this Tofu Stir Fry recipe includes a simple trick that will transform your tofu into something that makes your mouth water every time you think of it. Tofu is such a versatile food and offers numerous health benefits, besides being an excellent source of protein.




With recipes like these in the bag, you're well on your way to serving up some delicious and nutritious meat-free meals, without missing the old star of the show one ounce!





Date Published:

18 June 2018