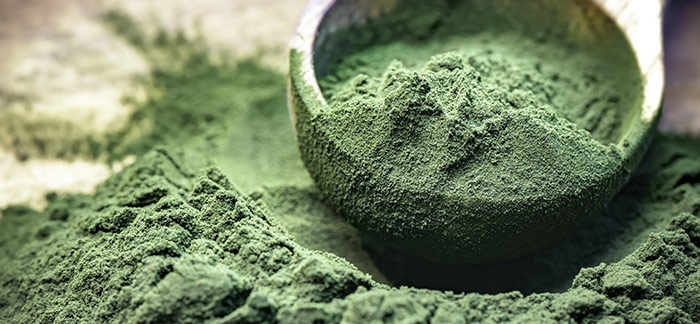 The ancient Aztecs may be better known for food like chocolate than the blue-green algae known as spirulina, but they were on to something when it comes to this super-food's health-giving properties.
Spirulina is classified as a cyanobacteria, or blue-green algae (BGA), and it has been used for centuries as a food or medicine – a Mexico' Aztec civilization used it extensively.
Grown in water, BGA are among the most primitive life forms on earth and their deep blue-green colour comes from the phytonutrient known as c-phycocyanin.
The appeal of eating raw seaweed is limited, though, today, you are more likely to track spirulina down in the shape of capsules, tablets, and powder. You can also find it in certain health foods and drinks.
What makes it a miracle food supplement is that it is nutrient-dense and packed full of vitamins, including vitamins A, C, E and B vitamins, as well as minerals such as calcium, magnesium, zinc and selenium.
Among its wide range of documented benefits, you can use spirulina to:
Tackle body aches: scientific research shows that spirulina has anti-inflammatory properties, slowing down the release of histamine by cells.
Stay sharp and energetic: if you're feeling foggy and exhausted then spirulina might just be your superfood. It contains heaps of natural iron – more than spinach – which supports your brain and metabolism.
Keep your calm: if you're stressed out or anxious, spirulina may help you relax as, it contains thiamine, also known as Vitamin B1, which supports the nervous system.
Look after your skin and eyes: Your body converts beta-carotene into vitamin A (retinol), needed for good vision and eye health, as well as healthy skin and mucous membranes. This is where spirulina comes in, as it has more beta-carotene than carrots, and only 1½ teaspoons of spirulina is enough to meet your RDA.
Boost your immunity: It is a good source of a range of vitamins and minerals, including Vitamin C which can help to boost your immune system.
So, how do you take or eat spirulina? Some brands may have an unpleasant and slightly fishy smell, but on the whole it tastes like a powdered mix of green veggies like broccoli, spinach and kale.
Add one to two tablespoons to smoothies, blend it with salad dressings or dips, or try one of these easy recipes.
Smurf's cheese and tomato toast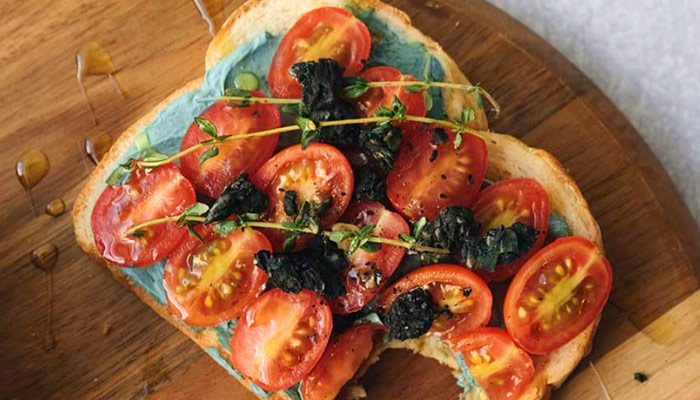 Ingredients:
2 slices of bread of your choice
3 tablespoons of softened cream cheese
½ teaspoon spirulina powder
½ to 1 tomato, sliced
Method:
Mix the spirulina powder into the cream cheese. Toast the bread, spread with cheese and top with tomato. Season to taste.
---
Spirulina smoothie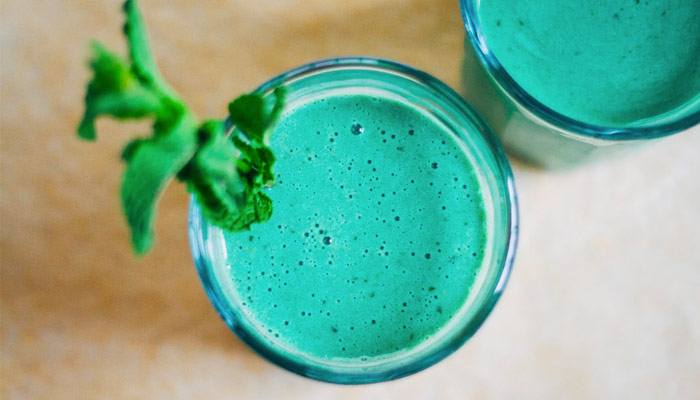 Ingredients:
1 medium banana
½ cup sliced cucumber (unpeeled)
1 cup coconut milk
1 cup raw spinach
1 teaspoon spirulina powder
Method:

Add all ingredients to a blender and mix until smooth and creamy. Taste and adjust flavour as needed, adding more banana for sweetness, cucumber for freshness, or greens or spirulina for colour. Serve immediately.
---
Mermaid breakfast bowl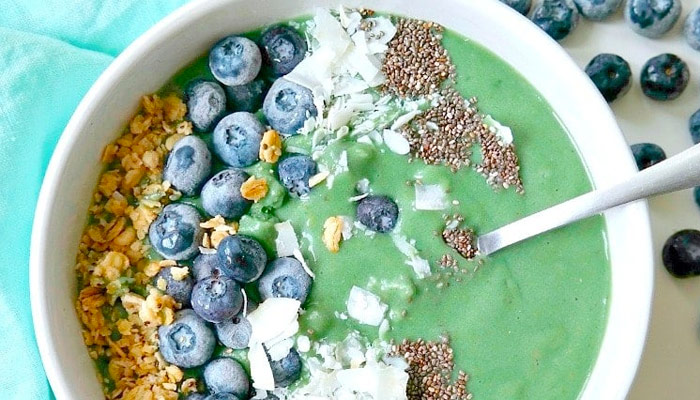 Ingredients:
3 ripe banana
½ ripe avocado
¼ cup milk
½ teaspoon spirulina powder



Topping ingredients: toasted coconut flakes, granola, fresh berries, or sliced mango.

Slice and freeze bananas for at least 4 hours or overnight. When you are ready for breakfast, remove bananas from freezer and let the slices sit for 5-10 minutes while you assemble the other ingredients. Add all ingredients except those for the topping to the blender and slowly pulse until thick and creamy, with the consistency of soft-serve ice-cream. Dish into a bowl and top with fruit, nuts and granola.







Interestingly, there are those who won't get any benefit from this miracle food. If you have an autoimmune condition such as rheumatoid arthritis, lupus of multiple sclerosis, then check with your doctor as your body may not find it easy to metabolise spirulina.

And, as with all food supplements, make sure you buy your spirulina from a reputable source.

Spirulina may not taste quite as decadent as chocolate but it's certainly better for you!





Date Published:

20 May 2021