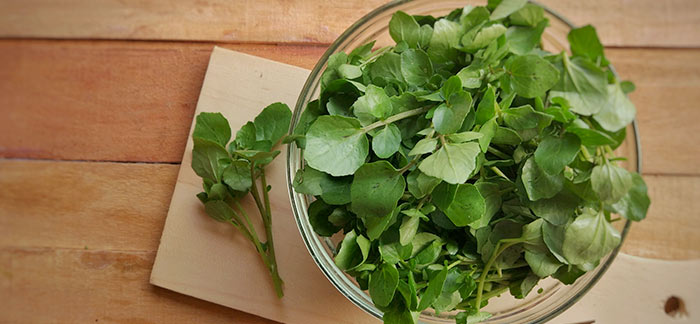 If you're looking for fresh inspiration, make watercress part of your menu. There's far more to this superfood than meets the eye. This miracle ingredient is low in calories and rich in minerals and vitamins. It packs a punch and adds a crunch to your salads, sandwiches, soups, smoothies and more!
What is watercress?
Watercress is one of the oldest known leafy vegetables consumed by man. Native to Asia and Europe, this dark green semi-aquatic succulent plant is found in natural spring water. A member of the cruciferous (mustard) family, watercress is related to broccoli, Brussels sprouts, cabbage and kale.
In summer watercress displays small white flowers, followed by short, fat seed pods. Its slightly spicy and peppery flavour reminds you of its other family members; namely radish, mustard and wasabi.
What does watercress help with?
Watercress has generally been used more as a garnish, but it's an amazingly understated superfood that's both nutritionally dense and physically beneficial. Consuming more watercress in your diet is believed to:
aid weight loss and management because of its nutrient density and low calorie content


boost your immune function and lower your risk of developing cataracts due to containing Vitamin C


assist in reducing inflammation and boosting your blood vessel health because of its dietary nitrate


decrease your risk of chronic illnesses such as cancer, cardiovascular disease and diabetes due to its high antioxidant content


develop, strengthen and maintain healthy bones because of its high content of Vitamin K and calcium, which also aids in blood clotting


enhance your heart's health and lower your cholesterol levels as it's a cruciferous vegetable


help prevent breast and colon cancer by preventing tumours from growing and cancerous cells from spreading


improve your eye health by reducing light-induced oxidative damage and decreasing your risk of age-related eye health degeneration


lower your blood pressure, through high levels of nitrates that create elasticity in your blood vessel


low your skin's aging, resulting in younger-looking, healthier and more elastic skin
How do you cook watercress?
The best part about watercress is its versatility! It's a quick and easy addition to various dishes and tastes best raw to maximise its benefits. It can also be enjoyed slightly steamed or sautéed.
Use it in your casserole, omelette, pasta, soup, stir fry, pesto, dip or sauce or to replace lettuce in your lunchtime sandwich, wrap or side salad. It flavours hot dishes and enhances colour and texture on your plate. Even better, watercress trumps kale and spinach when it comes to making the perfect summer fruit smoothie.
Preparing watercress is as easy as one, two three:
1. Place the watercress on a chopping board. Using a sharp knife, trim off the thick stalks.
2. Transfer the chopped watercress to a colander and wash, drain and pat it dry with a paper towel.
3. Remove any yellowed or limp sprigs so that only the crisp green sprigs remain.
Here are two simple summer watercress recipes to try:
Watercress, mango and pineapple smoothie
(Preparation time: 5 minutes | Serves: 1 | Difficulty: Easy)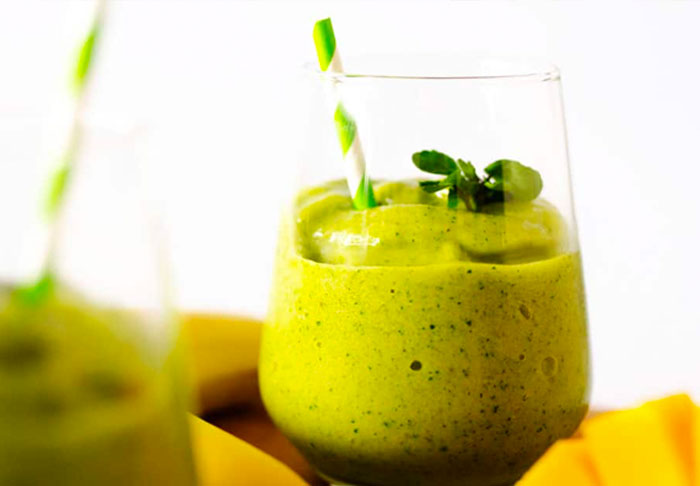 Did you know that watercress contains a unique chemical compound called PEITC? This is activated when you chew watercress or blend it in a blender. To up your vitamin intake plus repair DNA damage and help fight against cancer, make this speedy smoothie your regular health drink of choice.
Ingredients
50g mango (best frozen)
25g spinach
35g watercre
100ml pineapple juice
45ml water
Method
Blend all these ingredients in a high-speed blender until smooth. Best enjoyed immediately.
---
Watercress mayonnaise
(Preparation time: 10 minutes | Serves: 4 | Difficulty: Easy)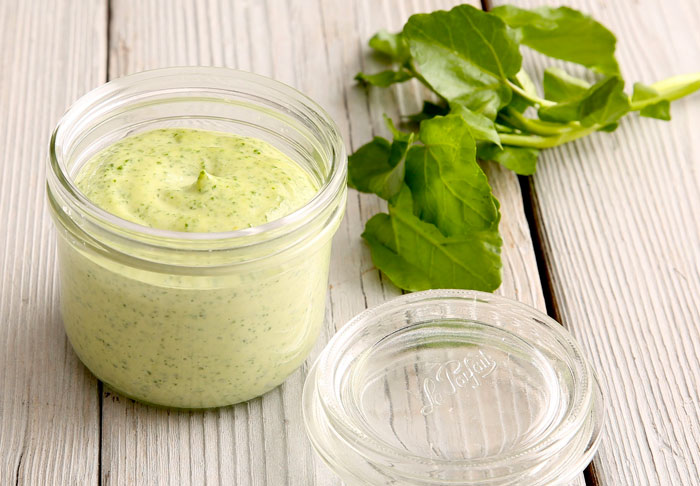 Making your own mayonnaise dip or dressing is easier than you think! Add a fresh twist to your salad, sandwiches or snack platter by incorporating watercress into this creamy spread.
Ingredients
5g French mustard
150g mayonnaise
25g picked flat parsley
25g yogurt
85g picked watercress
Method
Blend all these ingredients in a blender until smooth. Best served seasoned and chilled. Tip: Add a dash of squeezed lemon juice for a zesty bite.







The next time you're planning a meal, make sure to include watercress for a tasty change. Head out to your local supermarket and make sure you grab a dark green, perky bunch of watercress. Stay away from any watercress that is slimy, wilting or yellowing. Store it in your fridge in a jar of water loosely covered in plastic wrap to keep it fresh. By simply adding this miracle ingredient, you'll whip up a culinary masterpiece that'll boost your body and leave your mouth watering for more!


Date Published:

09 December 2020