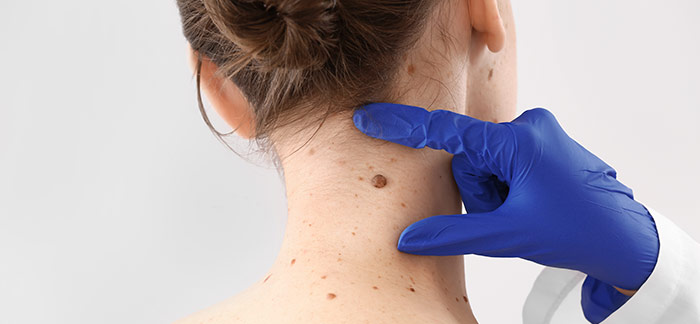 In a world where society, media and large corporations are educating us on wellness through their brands, we're oftentimes left feeling confused, unsure and still questioning. We're anxious about what to do, what to eat, what to avoid, and ultimately – who to trust! One thing that is certain, is that we are more aware of the health risks out there and as a population have started focusing on our general health and wellness both inside and out.
With that said, the proper education on certain topics and truths behind various health risks is often tough to come by. Take mole mapping for example where skincare is concerned. How much do you know or understand about what it entails? And yet the majority of people, you'll come to understand shortly, should know about it!
If you're someone who has any suspicious looking moles or any moles on your body for that matter, you've probably been told once or twice in your life to have them checked out. Yes, it's something you're going to get around to, but just never quite "find" the time. Without making a mountain out of a mole hill, let's discuss why getting your moles checked is of the utmost importance when it comes to the wellness of your skin.
What exactly is mole mapping?
Mole mapping is a medical record of images of the location of lesions, dark spots or moles on the body. It is used to compare and recognise any changes over a period of time. It entails a series of photographs or images used to record the change in size, shape, colour and texture of a dark spot or mole, either for immediate diagnosis or for future comparison to detect cancer.
How do I go about getting mapped?
You can get it done by your local GP, however it is advised that you schedule a visit with the Dermatologist since they are specialists in the field. An appointment with the Dermatologist will cost anything between R850 and R1200 and there is no extra cost involved for mole mapping, unless it takes longer than a typical consultation. The best part – most medical aids cover it! You might just be asked to pay upfront and claim back from your health scheme.
Melanoma - Who is at risk?
Patients with a large number of moles or oddly shaped moles
Patients with a fair skin or freckles
Patients who frequently suntan or get burnt in the sun
Patients with a history of melanoma
Patients who are concerned about a change in shape, colour, size, or texture of a particular mole.
Patients who have moles and struggle with a weak immunity
The A, B, C's, D's and E's of what to look out for as warnings: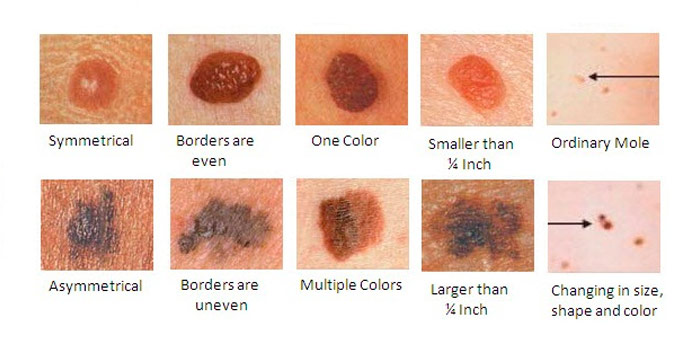 A – Asymmetry – If both halves are the same
B – Border – If the border is uneven
C – Colour - Variety of colour is a cancer warning
D – Diameter – If larger than 6mm
E – Evolving – Change in size, shape, colour, density, texture or visible leaking of fluid
Why should you go for mole mapping?

Melanoma is far more common today than we realise, and cancer as we know, can't be taken lightly. It is also the one disease that comes with too many "it's too late" stories behind it. We should all be invested in skincare and wellness since it's the first line of defense when it comes to our body. By keeping a record of the images of your moles, and getting them checked twice a year, you can help with early detection. Not only will you be saving your skin, you could be saving your life.


Date Published:

27 January 2020