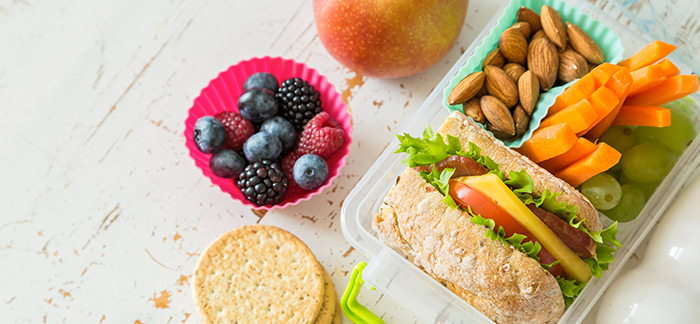 After a busy morning at work or at school, halfway through the day, naturally your energy levels decline, and you need to recharge. Currently, you need the prompt response of a power lunchbox to chase away the hunger and aid you with sustenance to boost your performance.
According to health experts a healthy lunchbox filled with varying food types helps kids with their learning, improves confidence and interaction with peers. However, not all lunchboxes are healthy, and a healthy diet is not always easy to adapt to, so as a parent set a good example with your own lunches.
Ensure that your power lunch box has adequate portions of fruit, vegetables, grain foods or starch, dairy and protein accompanied by a thirst-quenching bottle of water. While fruit and vegetables help protect your child's body against diseases, grain foods like bread, rice, pasta and cereal, help in development and energy. Milk, cheese and yoghurt are high in protein and calcium, which help with muscle and bone development. Moreover, these foods contain useful vitamins and minerals like Iron and Omega 3 fatty acids from red meat and oily fish which are vital for your child's brain development.
What the power lunch box looks like on the outside should resonate with what is inside. So, it must look attractive, it must say 'yummy' but taking the carrier's personality into consideration. Remember, as convenient as it sometimes is to add processed foods and store bought baked goods to your child's lunchbox, a gradual portion of junk food can reduce the body's intake of nutrients, leading to poor concentration levels. Further, just one can of fizzy drinks equates to 8 teaspoons of sugar.
Here are our top 5-day Power box lunches each containing something fun and different you can make in a couple of minutes:
---
Monday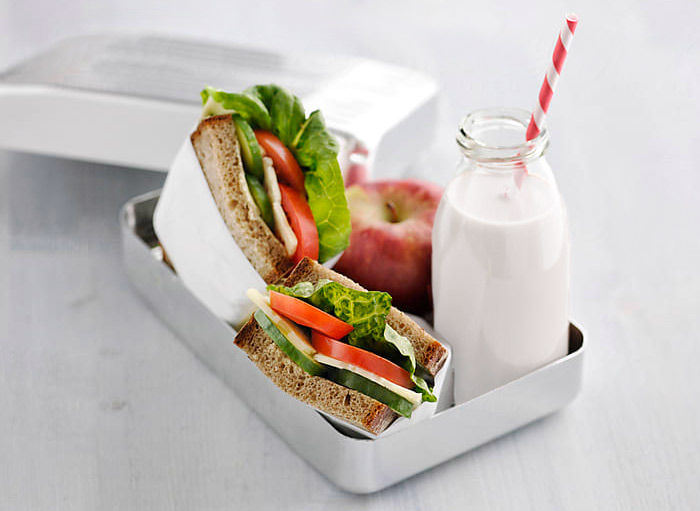 Cheese, Tomato & lettuce on whole wheat bread, an apple & a bottle of milk.
One small orange
Ham and Cream Cheese Roll Ups
Directions:
Spread cream cheese on piece of ham.


Roll ham as you would a roll-up sandwich.
Tuesday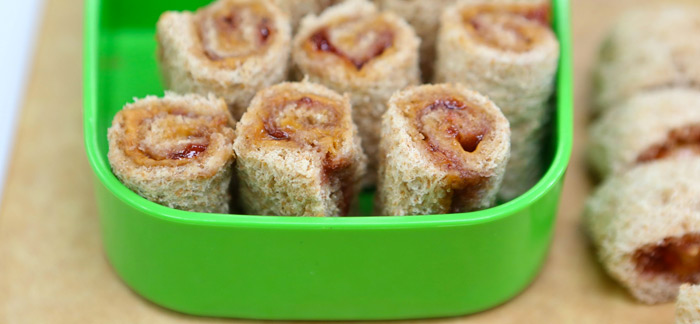 Hardboiled eggs, cheese slices, yoghurt & a small tub of strawberries.
and/or
Peanut Butter and Jam Sushi Roll


Directions:

Remove crusts from bread. With a rolling pin, completely flatten bread.
Spread 1 tablespoon of peanut butter and 1 tablespoon of fruit jam spread on each slice of bread.
Roll each slice into a tight spiral. Cut each spiral into 4 pieces.
Wednesday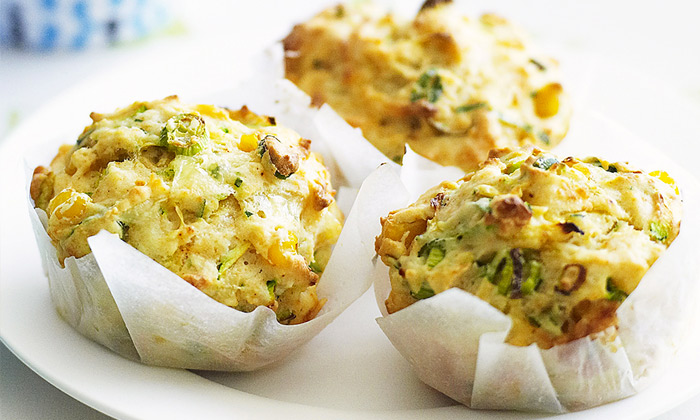 Lean meat, cucumbers & lettuce, bread rolls & fruit salad, make sure that you include a bottle of milk.
Zucchini and Corn Muffins
Ingredients

:


1 cup flour
1 cup corn flour
1 tablespoon sugar
1 tablespoon baking powder
1 egg
½ cup milk
¼ cup vegetable oil
300g creamed corn
2 small zucchini, grated

Directions:
Pre heat oven to 200 C.
Sift dry ingredients into a bowl.
Mix wet ingredients including vegetables in another bowl.
Combine the two mixes, lightly stir together.
Spoon into prepared muffin pan.
Bake 15 - 20 minutes until golden.
Thursday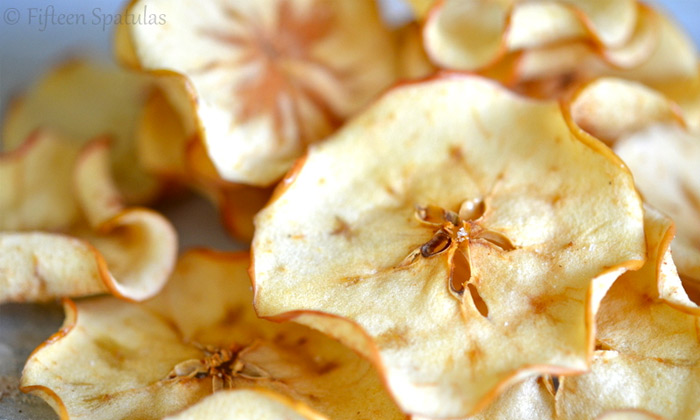 Pasta salad with cheese & chicken strips, a pear & yoghurt.
Cinnamon Apple Chips


Ingredients:


1⁄4 cup sugar
2 teaspoons ground cinnamon


2 large apple




Preheat the oven to 250°. In a small bowl, combine the sugar and cinnamon. Using a serrated knife, thinly slice the apples crosswise, discarding the seeds and both ends. Arrange in a single layer on parchment-paper-lined baking sheets; sprinkle with the cinnamon sugar.

Bake the apple slices, turning every half hour, until dry, 1 1/2 to 2 hours. Remove and transfer to racks to cool. Store in an airtight container.
Friday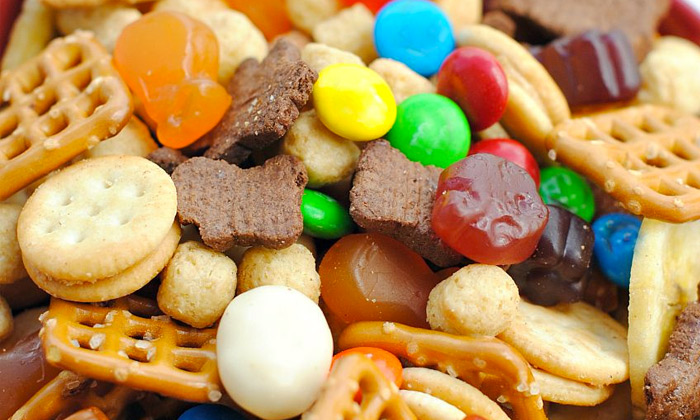 Tuna or fish with mayonnaise on homemade bread, vegetable or fruit salad or even both.
Fun Friday Trail Mix – something fun for a Friday which can be enjoyed on the way to school.

Throw everything together in a sealed container:
1 cup mini cheese cracker
1 cup cherry-flavored dried cranberries (or other favorite dried fruit)
1 cup cashews or 1 cup other favorite nut
1cup miniature M&M's chocolate candie
1cup peanut butter chips or 1 cup butterscotch chip
1cup miniature pretzel twist






Do not forget to pack the necessary spoons when needed. Increase your 'WOW' factor with a splash of colour by adding healthy options such as carrots, blueberries or strawberries. What kid doesn't love to 'dunk' so include a tasty hummus dip or wholegrain tortilla to add variation and flavor.

Include a treat like game biltong or homemade oats cookies. The internet has tons of fun and creative ideas, the trick is to plan ahead of time and maybe add a bit of music to get those creative juices flowing.








Date Published:

29 July 2018