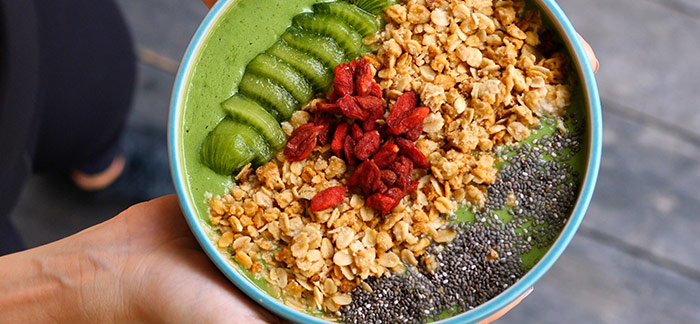 Just as you'd expect to find Wonder Woman on an exotic Amazonian island, superfoods are all sourced from high energy, even sacred, geographic locations; the Amazon rainforest, the Andes mountains, the foothills of the Himalayas and the African savannah.
Superfoods are plant-based whole foods that have been recognised since ancient times. They may have existed in nature for thousands of years (and used by natural healers), but it's only through more recent scientific research that humans have been able to prove their health benefits. Converting these wholefoods into packaged commodities also means they are more readily available to us and you'll see them popping up on cafe menus more and more - vegan or not - there's hardly a cafe that doesn't serve a turmeric latte these days.
Superfoods bridge the gap between foods and herbal medicine, re-contextualising cacao powder and certain mushroom varieties beyond sweet treats or hallucinogenic rituals. Here are some 'supers' to include in your modern food rituals at home.
5 SUPERFOODS TO BOOST YOUR BODY, MOOD AND EGO
Skinny Spirulina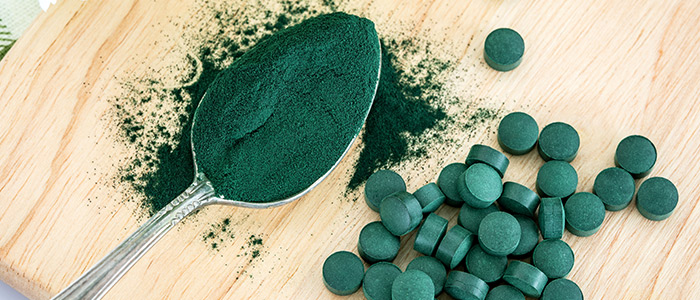 Spirulina, one of the oldest and most renowned herbal remedies on the wellness scene faded into the background for a while, but in recent years has experienced a revival through its inclusion in the phenomenon of the ultimate health smoothie. Spirulina spiked green smoothies and smoothie bowls are abound and many of us don't really know much more about its benefits, assuming that anything green is usually good for us.
This blue-green algae is known for its cleansing, detoxifying effects. It's other 'super' functions are that it's an easily digestible protein for muscle recovery, an appetite suppressant which aids in weight loss, and it holds 4 times more calcium than milk.
Spirulina Pesto (with hemp seeds)

½ C fresh cilantro
1 C baby spinach
⅓ C raw almonds
⅓ C pumpkin seeds
¼ C Hemp Seeds
1 heaped tbsp Spirulina powder
juice of half a lemon
½ C olive oil
salt & pepper to taste

Method
Add all the pesto ingredients into a high speed blender and blend until smooth
NOTE:
cilantro can be replaced with fresh basil and spinach can be replaced with kale
---
Beastly Black Maca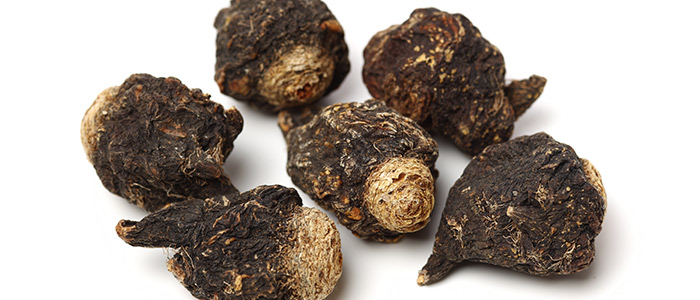 You might've heard of maca but the dark horse version of this plant is black maca; it contains antioxidant rich black colour pigment which is found in the skin of the maca roots.
Legend has it that Inca warriors used to eat maca before going into battle – they believed it gave them invincible strength and stamina. Physical athletic performance is boosted by its bioavailable protein and it increases blood circulation for mental agility. You can extend your athletic prowess to the bedroom with maca as it provides overall hormonal (balancing) and conception support for both sexes, as well as a libido boost.
Black Maca Truffles

1 scoop chocolate smoothie mix of choice (preferably from health store)
10 dates
2 tsp Black Maca
2 tsp Chia Seeds
1 tsp unsweetened almond butter
Pinch salt

METHOD

STEP 1:
Place all the ingredients in a blender or food processor and blend up until fine.
STEP 2:
Press together the mix to form balls and roll between your hands to form balls.
OPTIONAL:
You can also melt dark chocolate and dip the truffles in the melted chocolate for an extra hunky treat.
---
Calm Camu Camu Berry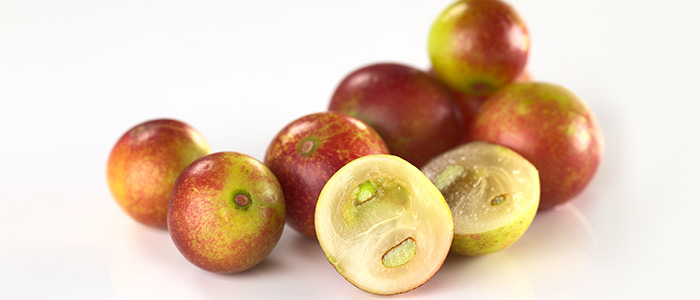 Camu camu berry is the highest botanical source of vitamin C in the world. This small, red South American superberry grows along the Amazon river. It contains high amounts of GABA, which is also called The Peacemaker, because it defends against stress by burning off extra adrenaline with the added benefit of free-radical fighting effects. Camu promotes longevity and serves as an antiviral.
Camunade

500 ml water
1 T Camu Camu Berry Powder
1 T Coconut Blossom Nectar Light
Juice of ½ a large lemon
kombucha to taste (optional, for that extra dimension of flavour, fizz and probiotics)

Method

STEP 1:
Add all the ingredients together in a jug.
STEP 2:
Stir with a spoon or use a whisk to blend the baobab powder in.
STEP 3:
Chill the Camunade in the fridge and enjoy when it's ready!
---
Cheetah Chia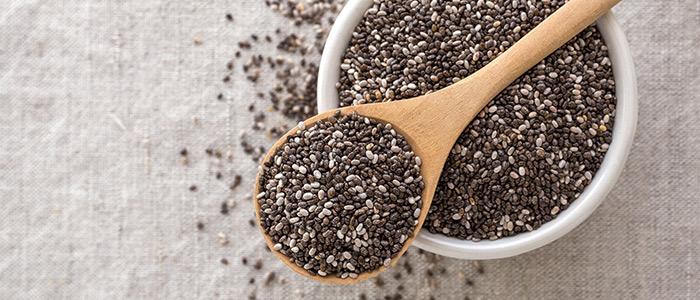 This South-American omega 3 rich seed was originally used for energy and speed by messengers who needed to cover ground swiftly and so it is known as the 'runner's food'. These tiny seeds are high in energy, protein, omega 3 fatty acids and contain more calcium than milk. They also soothe the digestive system, cleanse the colon and aid in weight loss because they add low calories but high density to meals and smoothies.
Chia Pudding

1 C Chia Seeds
3-4 C Hemp Milk
Maca Cream:
1 ½ C Water
1 C Macadamia Nuts
1 T Coconut Blossom Nectar
1 t Ground Cinnamon
1 T Maca Powder
TOPPINGS:
Kiwis, Raspberries, Blueberries, Mint Leave

Method
STEP 1:
To make the chia pudding, soak Chia Seeds in Hemp milk for about 20 minutes. Add more milk or seeds to achieve a thick gelatinous consistency.
STEP 2:
Make the maca cream, by blending the ingredients listed.
STEP 3:
Slice kiwis into thin circles and decorate the inside of the serving glass.
STEP 4:
Spoon 3/4 of the chia pudding into the glass.
STEP 5:
Add a layer of maca cream and top it up with the remaining chia mixture.
STEP 6:
Garnish with berries and mint leaves and serve.
---
Humble Hemp Seeds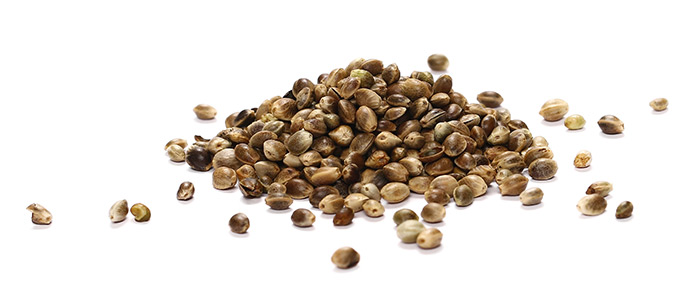 Most of us know that hemp is a relative of marijuana but that's where the education ends. Hemp is used in its different forms to produce various things, including clothing but it's most power rich to us when ingested in seed form. Hemp seeds contain all the essential amino acids, they're high in fibre and contain Omega 3 & 6 essential fatty acids in a near perfect ratio for human nutritional needs. They have anti-inflammatory and antioxidant properties, and the high quantity of lecithin they contain helps support the liver, and repair and fortify the brain.
Honey roasted veg with hemp-tahini sauce

INGREDIENTS

For the roasted veggies:
1 large butternut (about 1.5kg)
3 medium beetroots (about 675g)
1 large bulb fennel
1 chunk of coconut oil, melted
1 Tbs. honey
fine sea salt and freshly cracked black pepper

For the hemp-tahini sauce:
1 C warm water
½ C Hemp Seeds
½ C tahini
2 garlic cloves
1 lemon, juiced,
2 Tbs. olive oil
1 tsp. Salt

TOPPING OPTIONS:
Fresh thyme
Additional fresh herbs of your choice
Roasted pumpkin seed

METHOD
STEP 1:
Preheat the oven to 200 °C.
STEP 2:
Prepare the vegetables – remove the skin and the seeds of the butternut and chop into cubes, chop the beetroot into cubes, and cut the fennel bulb into thin vertical slices.
STEP 3:
Add the veggies to a baking dish, and toss with the coconut oil, honey, and a sprinkle of salt and pepper. Roast for 40 minutes, or until tender.
STEP 4:
While your veggies are roasting, prepare your sauce by adding all of the ingredients to a blender and blending until smooth and creamy.
---
These are just a few superfood options to get you started but do some research of your own and get in tune with your body so you make choices that are specific to your personal needs. Try one or two superfoods at a time so you can pinpoint which ones serve your body (and mind) best.

Don't be afraid to experiment with the power of your body to heal itself when it's in optimum health. In the words of Marianne Williamson (which apply to our entire being, not just our physical body), "our deepest fear is not that we are inadequate. Our deepest fear is that we are powerful beyond measure".

*All the superfoods mentioned in this article are available in powder or seed form and can be added to smoothies or sprinkled over smoothie bowls or salads. They can be purchased in health stores or online at Faithful to Nature


Date Published:

17 March 2020