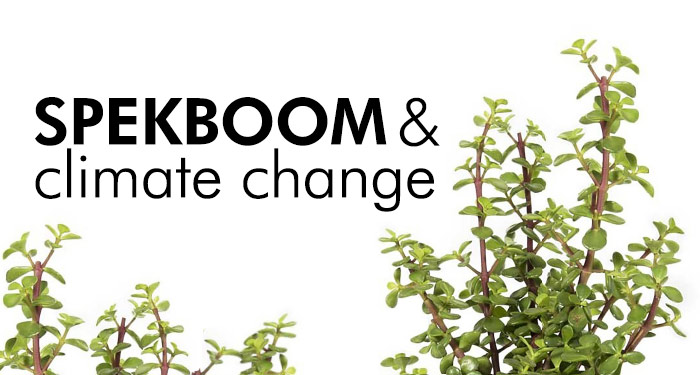 In association with the Wilderness Foundation Spec-Savers is making a difference in the battle on climate change. Each time you purchase Climate Eyes variable tinted lenses; we'll plant a Spekboom tree in the Baviaanskloof area.
We all know that climate change is a BIG deal, and we'd like to make a BIG impact, by planting more and more of these trees to help raise awareness. The Spec-Savers Spekboom project has already created enough carbon to counteract emissions for 7715 return flights from Cape Town to Johannesburg. That's massive, but that's not where we want to stop.
Its Spring, and time to plant even more Spekboom trees, which is why we're inviting you to help us reach even greater milestones and plant more trees this year!
So what's the deal with the Spekboom you might ask…?

The Spekboom has amazing carbon-storing abilities, and can offset harmful carbon emissions. This helps mop up excessive levels of CO2, the bad guy responsible for climate change.
It's not only great for mopping up carbon emissions though. The Spekboom improves soil quality, reduces erosion and stimulates a return of biodiversity in its area due to its soil-binding and shading nature.
Spekboom trees are naturally found in the Eastern Cape and can reach a height of 2.5 meters. Just because they are normally found in dry and rocky conditions, doesn't mean they can't flourish in watered flower beds, these guys will grow pretty much anywhere.
With water becoming a real problem around the globe, it's miraculous that the Spekboom can make due with as little as 250 to 350mm of annual rainfall.
Make a change…help plant Spekboom tree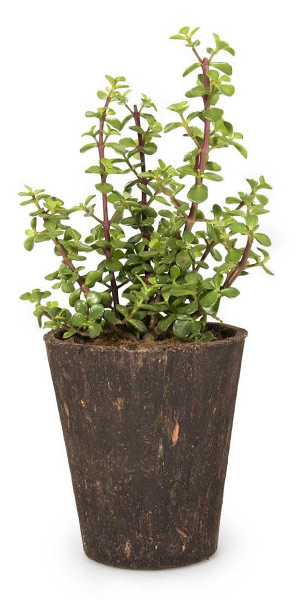 The humble Spekboom is literally being replanted hectares at a time to help restore the natural ecosystem. It's become somewhat of a symbol for Carbon Emission Reduction and Climate Change Awareness.

By taking the equivalent of 26 cars off the road for a year, just one Spekboom can really help make a massive difference, and help South Africans tap into carbon trading markets worth billions of dollars.

By participating in the Spec-Savers Spekboom Campaign, you're helping the Wilderness Foundation deliver an amazing ecological service.

This year, with the dawn of Spring, we'd like to invite individuals to help us create a brighter and greener tomorrow, reduce our carbon footprint and help leave a lasting legacy behind. Participate in the Spec-Savers Spekboom Project and you could be well on your way towards helping the world become once again, a greener and healthier place to live.

One tree at a time, we can start reducing the damage and building a greener tomorrow.


Date Published:

03 September 2015