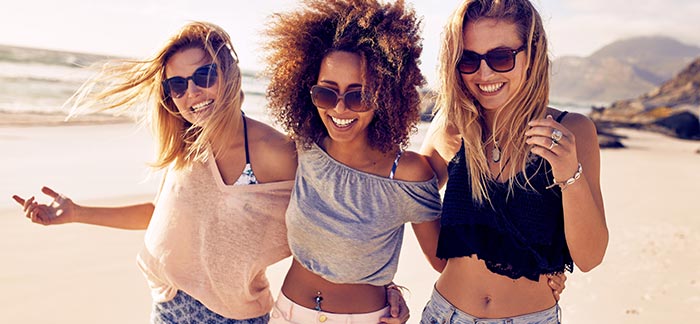 With the Summer holidays around the corner, here are some targeted tips that will allow you to look your best on sand, sea and surf!
The tummy: in search of the elusive flat stomach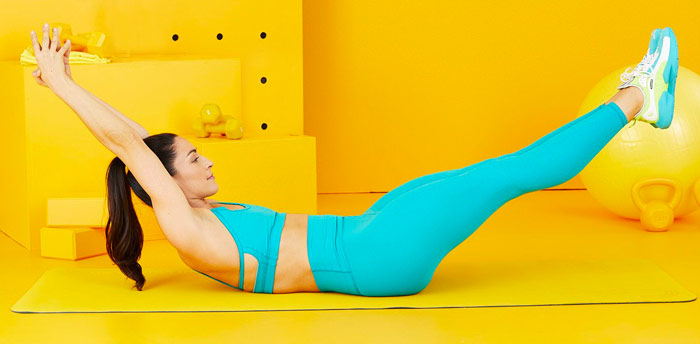 image source: https://www.womenshealthmag.com/
The hardest area to keep flat when you on holiday! You can target abdominal muscles best by performing exercises like lying on your back, wedging a yoga block (or even a shoe) in between your thighs, raising your ankles a foot off the floor, and holding that position for as long as you can. Raise your torso too and place your hands behind your head as for sit ups, and you'll be pinching the object in between your thighs, while also directly tensing your abdominal wall for a minute at a time for ten minutes, twice a day.

Consistency is key! It may take weeks or even months to finally flatten and chisel that tummy, but consistent practice will pay dividends for life. Abs Workout is a great Android app with a host of info too if you really want to push things. Keep up the leg-raising, block-squeezing routine though, and add an exercise or two on top every week from the app.
Arms (biceps, triceps and forearms)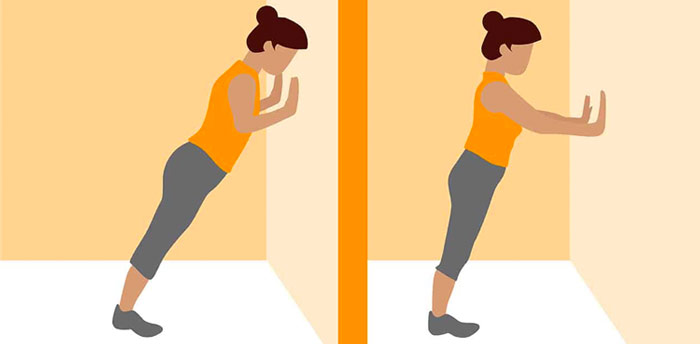 Waiting for the kettle to boil? Or for the kids to come out of the school gate? Use the time wisely by using a wall for light push ups. You can also keep a small set of weights in your car and do a few reps whilst you wait. Small but persistent exercising in these moments adds up to tone very quickly. Get Rid Of Arm Fat Fast and Tone Your Arms or Arm Exercises - Bicep, Tricep Blast 30 Day Workout might sound long winded, but both are great Android app's. Apple fans looking for a serious arm routine can employ Stacked (iOS) for best effect.

Hot tip! Regularly adopting a plank position for a few minutes at a time is great for both stomach muscles and for upper arm tone.
Thighs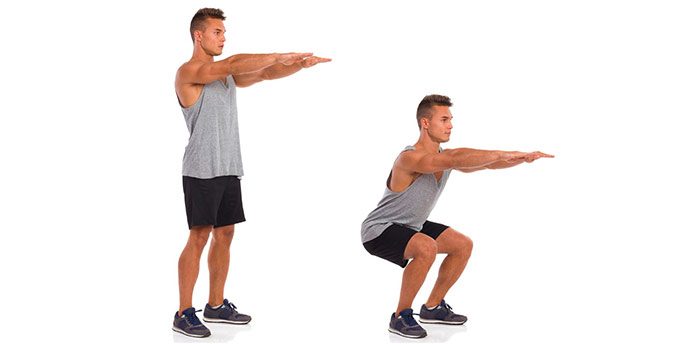 Standing around at home or work, also try some half squats on your own, lifting one leg slightly for a single leg squat. You're going to feel sheepish at first, but by the time you're able to do a full one-legged squat, your legs will blow Summer away! The Leg Workouts for Women app is tailored for the ladies, while men will prefer Leg Workout for Men.
Lower leg, calves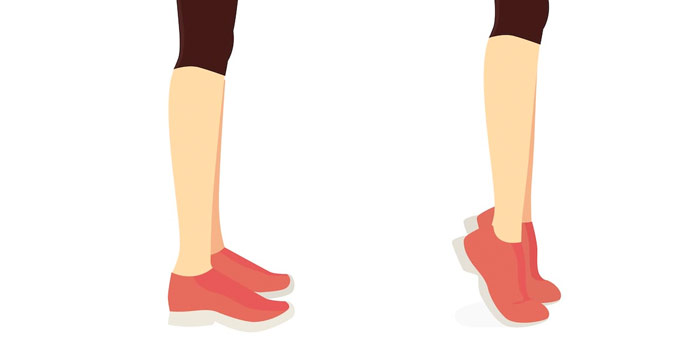 As for calves, they're something everyone can flex - up and down - wherever you are and no matter what you're doing. Don't forget, it's incremental. Chiselled calves won't show in a month, but they'll show in two or three - keep quietly raising and lowering yourself on your toes whenever you remember, and the results may astound you. A great leg training app can be found in Adidas' Runtastic app - don't worry if you're not a runner, there are coaching guides there for every objective!

On that point, unless you're a dedicated runner, when choosing a training app, look for an all-round exercise app that can accommodate your kind of activity. Make it your task master, and the Summer is yours!


Date Published:

19 October 2020