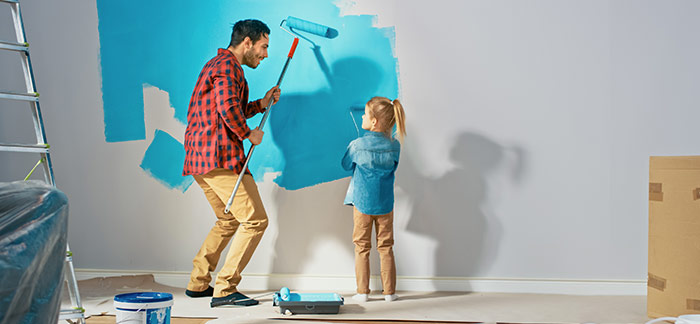 Health and wellness goals are often easier to set than follow through with. You might have already found yourself stuck in this rut. We're all about wellbeing from the inside out. Keeping fit is such an important part in taking care of yourself, plus it's a powerful stress reliever.
The going gets tough when starting out with a fitness aim is almost harder than the actual exercising. It's possible to rise up against these hurdles. You can be active and healthy without a boring exercise routine. With these ten suggestions you'll be back to feeling good in no time… without even realising it!
1. Don't Rush It
Slow and steady does it! Don't set too high goals at first. Aim for a manageable and realistic outcome to achieve in each fitness session. Over time, this can increase as your strength and endurance improves. You'll soon see how you can handle more than you originally could.

By getting outdoors for a 5km walk you'll benefit from fresh air and get your blood circulating instead of queuing in the gym for a treadmill. Although you're taking it slow, it's non-negotiable to go!
2. Grab an Exercise Buddy
Starting a new activity alone can be overwhelming. Find a friend who can motivate you and hold you accountable. Early morning or after-work exercise sessions will be less intimidating if you have someone to share it with. The added socialising benefit is something exciting to look forward to.

Making a set weekly routine with your buddy means you'll be expected to meet up at a specific time on particular days. There's no way out of this one!
3. Build Something
Install a new piece of furniture, craft something for your children or pets or put up some pictures or shelves to decorate your home. Find more frequent ways of actively beautifying your house and garden. You'll take advantage of the bending, moving and picking up that comes with it.

Building something at home strengthens your muscles. These small activities can help you not incur long-term injuries from more vigorous sports. The bonus? A DIY day's an 'undercover exercise' that's beneficial to your mental health too.
4. Clean it Up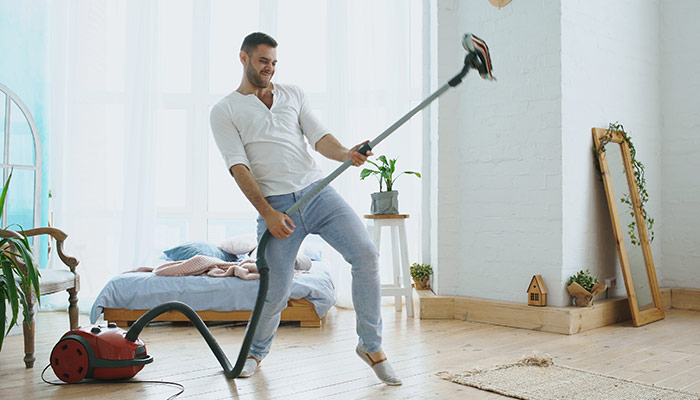 You'd be astonished at how many calories you burn while doing some serious deep cleaning. The mental well-being benefits of spring cleaning are equally stimulating.
Scrub dishes, mop floors, dust shelves, and tidy up your garage, garden or tool shed. Help pass the time of these arduous tasks by listening to your much-loved tunes or catching up on the latest audio book chapter or podcast at the same time and cleaning could become your new hobby.
5. Play Like a Child
Think back to your favourite childhood games. Find your old beach volleyball, frisbee, hula hoop, skipping rope or swing ball set. Invest in a trampoline and take your exercising to new heights. Climb a tree or on an outdoor playground. Active TV or video games like Nintendo Wii will keep you on your toes.
6. Put on Your Dancing Shoe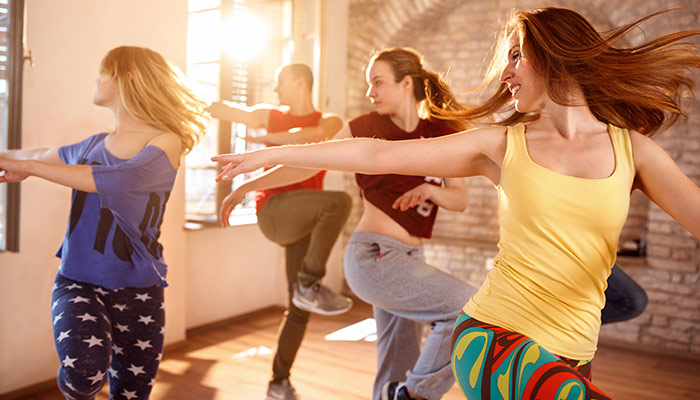 Not only is dancing pure fun, but it's also an excellent workout. It gets your heart beating, your feet tapping and your body sweating in mere minutes. Join a Zumba class, or a swing or ballroom dancing club. Dancing's a fantastic way to meet new people, grow in confidence and get those hips moving.
7. Swim some Stroke
Swimming is an excellent and safe way to exercise. Consider joining an aqua aerobics class or swimming a few lengths in the public pool. You'll increase your heart rate and strengthen and tone your joints and muscles with less impact stress on your body.
8. Walk It Out
Walking is one of the easiest forms of exercise. Start by aiming for that brisk 5km route around your neighbourhood or along your favourite beach or local hiking trail. Look for ways to get more steps into your day:
get up from your office desk and frequently stretch your arms and legs
go grocery shopping
move around when on a phone call
park further away in the parking lot

take the stairs instead of the lift
9. Repeat It Into a Routine

Once you've found a fitness activity that you really like, make sure you have a set routine to follow. By repeating an exercise regularly you'll be inspired to do better. The results will soon start to speak for themselves.

10. Be Mindful

Make an effort to be mindful of moving more and burning more calories each day. Do something small every day and even record it in a journal or log book. Make a promise to yourself to do it. Force yourself to make these positive changes and you'll be proud as you track your progress.

Exercising's simpler than you think. Instead of overcomplicating it, remember these top ten tips to finding fun through fitness. You'll be surprised at how much you'll enjoy exercising when it becomes less of a chore and a more regular part of your everyday life.


Date Published:

20 March 2020