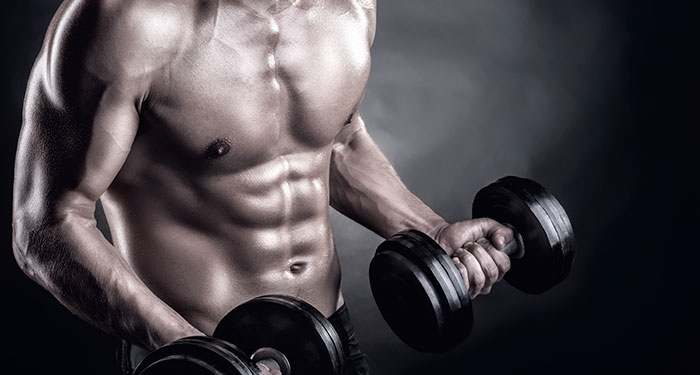 Although the gym appears to be the logical choice for everyone looking for an exclusive place to exercise, there are many other ways to get fit. You can even stay home and find everything you need to help you work up a sweat and trim away pounds. Ideally, exercise is best when done outdoors but since that's not always possible especially with the cold winters and shorter days, the key is to find practical and innovative ways to keep fit. Just as important as having a routine is being able to stay motivated which means still being part of the fitness trend without the inconvenience and expense of a gym membership.
Download a Fitness App
You can use your mobile phone to count your steps or join the Nike+ fitness program with over 100 videos and tutorials to help you get fit. In fact, there are dozens of amazing apps for Apple and Android phones where you can use your phone's camera, social media, choose the music you want to work out with, get your personal e-trainer, be rewarded, and even do your part by signing up with a fitness app that will donate money under your name to your favorite charity for every milestone achieved.

Gym Home Buddies
Back in the day, heavy encyclopedia books were used as free weights because dumbbells were still expensive. This is no longer the case. You can build your own personal gym right at your home customized to fit your gym preferences – and it shouldn't take much space. Some of the personal gym equipment to consider are exercise mats, exercise ball, bands, and dumbbells. If you can afford a gym station then you definitely can skip the gym membership and work on developing a routine and schedule with the fitness app of your choice. The mats are definitely a necessity because it creates an exercise space and is safer to use because they offer sufficient padding to prevent injuries. The mats also catch sweat and make clean-up swift and easy to handle after every session.

Yoga Madness
Yoga is a great way to work out as long as you avoid the spiritual form of yoga which is different kind of journey altogether. The benefits of asana yoga (the physical exercise) include: no need for large space, no need for anything other than a mat, release of tension and stress, stretching of muscles, and time away from the demands of life, among others.
Free Style Dancing
Just like singing, where else can you let yourself go and enjoy moving your body freely without fear of being judged? Put on some music and start dancing! It doesn't matter that you're alone or that you are a frustrated street dancer or ballet dancer. You must know some of the moves. Just make sure to work out on a wooden floor or something that is not hard flooring – and if you want to take it to the next level, get a floor length mirror and install a barre which will add another dimension to exercising at home.
Bringing Home the Gym Vibe
Finally, why not bring the gym vibe into your home by getting a bunch of your friends to come over once a week. This simulates the feeling and excitement of being around other fitness enthusiasts but adds the extra layer of support and camaraderie that should keep group and individual motivation on a perpetual high.


Date Published:

11 June 2015