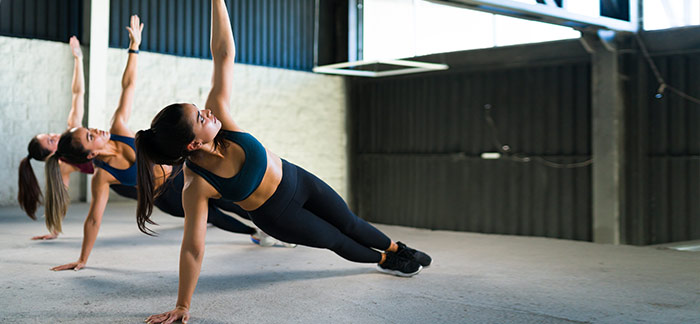 HIIT stands for High Intensity Interval Training and there's a reason everybody's talking about it: it works! It's also the answer to all time constraint challenges when it comes to fitting in exercise. It takes just 20 minutes, 2 or 3 times a week to see the results.
What is HITT?
It's a simple set number of exercises with a defined number of reps for each. The focus is on alternating short periods (20 seconds) of intense anaerobic exercise alternating with short recovery periods (10 seconds). The reason HIIT is so effective is that it produces excess post-oxygen consumption, turning your body into a fat-burning machine long after you have finished the session. This type of training allows you to achieve results in improved muscle tone, strength building, endurance, and cardio fitness all in less time than by other methods.
Some other benefits:
It has positive effects on increasing metabolism. Hallelujah!
It decreases abdominal and visceral fat mass. High Five!
It's beneficial to cognitive control and working memory much like a blend of board games, computer games, or trivia quizzes.
If you could get fit in less time, why wouldn't you? Before lunging your way forward though, here are a few things to consider: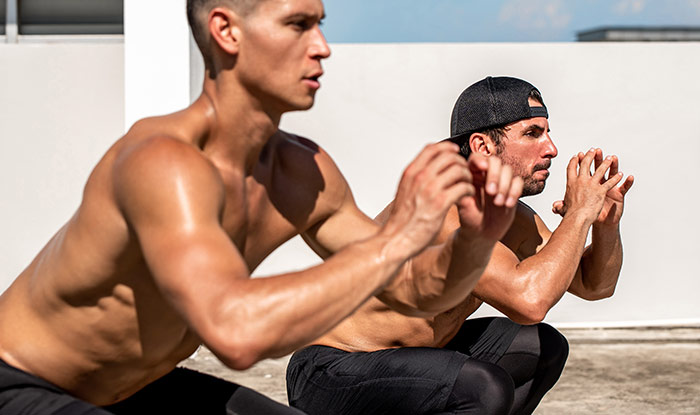 The term 'high intensity' is relative. Don't be fooled it's not an easy work out.




There isn't a one-size-fits-all HIIT workout. If you're tackling HIIT workouts as a beginner, make sure to get the OK from your doctor first.




Don't over train. Your body will need recovery days in between workouts. This is important to avoid injuries.




The objective is to go as hard and as fast as you can during work intervals.




However, keeping proper form is vital whilst doing the hard work. Do fewer reps and do them perfectly rather than doing more incorrectly.




If a HIIT workout feels too challenging, then modify. Each person needs to work at their own intensity level. As long as your heart rate is up, you're still getting a great workout.




It's important to make sure that you are staying strict with small breaks to bring your heart rate down in between exercises. This type of training style allows you to burn more calories post-workout.




Follow the most important rule of HIIT: Do not hold back on the effort until it is your rest period.




You don't need racks of dumbbells for a successful HIIT workout. Bodyweight, sprints, or anything that gets your heart rate up is more than sufficient. Using too many weights can defeat the purpose of HIIT.




HIIT doesn't have to be complicated. It's a good idea to sign up for online sessions which you can complete in your own time. The world wide web has dozens of options for you to choose from, either join a class at a set time or download to enjoy in your own space and time. But, above all, get moving!








Date Published:

15 June 2021