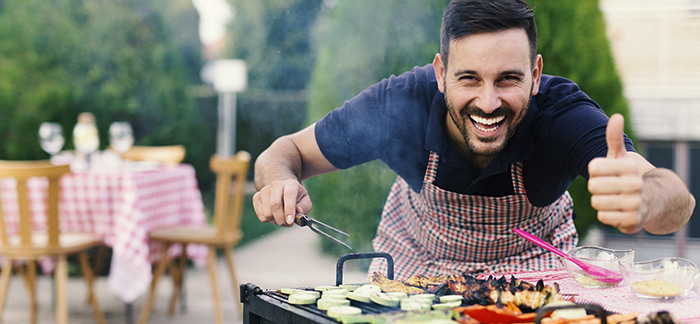 Year-end social commitments are already underway, and the festive mood is kicking in. So, we thought we'd offer up some strategic tips to help you maintain social stamina for all those work functions, parties and braais, and also be that dynamic family guy, without losing your mind or chiseled pecks in the process.
1. The Snack Strategy
Find the balance between quality snacks and tailored drinks to avoid over-indulging in beer and chips. Drinking beer in place of food is not a great strategy for avoiding the festive belly bulge. We all know we start off telling ourselves we'll 'snack' on beer; but one too many down the hatch, having forgotten to light the braai early enough, and that bowl of crisps is toast. Keep a cupboard filled with healthy snacks so you don't have to brave the bustling shops every time you invite friends over. Stock up with lean biltong, a variety of roasted nuts and roasted corn. Try cook an extra steak or a few chicken breasts when it's on the menu and cut up those leftovers into strips for snacking on. Then treat yourself to one craft beer along with those decent snacks. If you do have more than one drink opt for red wine or whisky and water - they call it a 'beer' belly for a reason…
2. Game of Life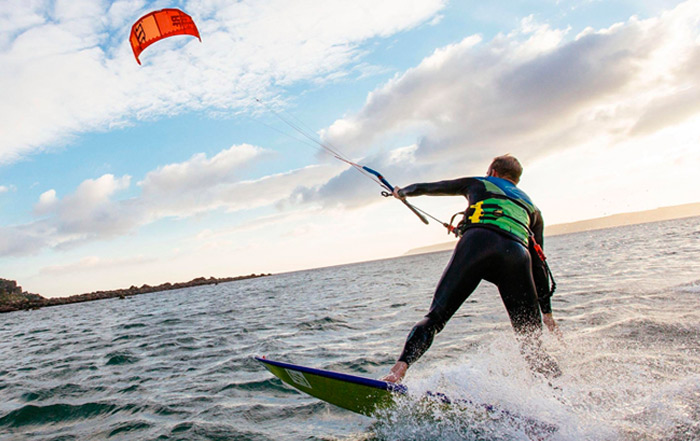 End off your holiday feeling like you've conquered new stages in the 'game of life'. Use your holiday to try new hobbies or learn a new skill. What are the things you complain about not getting around to doing during the year? Starting a vegetable garden, making a piece of furniture out of wood, learning to fish, learning to kite surf - make a pact with yourself to explore a new level of life. Equipped with a new skill or product of your own making, you'll enter 2019 with motivation and excitement and another 365 days to practice!
3. Don't become an easy target for overzealous mother-in-law's
Make sure you get in on the planning early. As much as it may feel like extra pressure to commit to family plans right now, it's a lot more stressful trying to make plans in the midst of the festive frenzy - don't become an easy target for mother-in-law's or friends with kids who have been planning their Christmas holiday for 11 months and 29 days.
3. Beat Santa at His own Game
With the variety of online stores and the gift edits they offer online shoppers, there's no excuse for thoughtless gift giving. And you don't want to ruin your holiday vibe by dodging the masses in their last-minute anxiety-driven quests for a gift that 'will have to do'. So, hook up to an online store during your lunch break, before you go on leave, and get those Christmas stockings filled! They say the value of a gift is in the thought, so put a bit of effort into it, the rewards will be worth it – we promise!
4. Captain Fun-tastic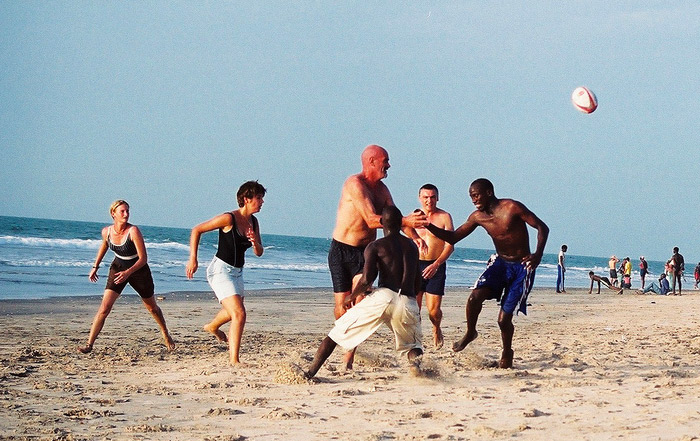 Initiate beach or garden games like touch rugby, rounders, volley ball and frisbee golf. Include the kids for extra laughs or for those lazy afternoons that call for a less athletic approach.
Then rile up the competition and get a challenge going: create your own 'beach boy' tournament - 10 pushups, run into the sea, dive under a wave and out again - repeat 3 times, run up and down sand dunes 3 times. If you're not at the beach use a pool, steep driveway or outdoor entertainment area to create your course. Keep the tournament running throughout the holiday with one 'event' a day and a prize for the overall winner. You'll stay fit, work different muscles, laugh more and build your reputation as a fun holiday host.
5. Become a Goal Getter



Don't try reconsolidating old New Year's resolutions or beat yourself up about last year's failed attempts at becoming an unofficial pro surfer. Start fresh - you've changed. Set goals rather than resolutions. Working towards goals sounds much more encouraging and exciting to the mind.




Try one or all 5 of these anti-holiday-hangover strategies and you'll enter 2019 feeling like your own superhero; a man of the 21st century with no time for hangovers.





Date Published:

12 December 2018