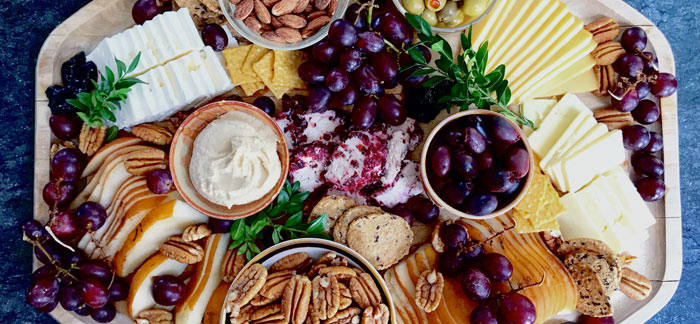 It's always tough during the holidays to constantly think of lunch ideas for the family and kids, especially when all you want to do is relax poolside! Get inspired by our quick and healthy go-to recipes the whole family will enjoy whilst you soak in a much-needed break.
Here are our Top 5 recipes:
1. Chicken Ranch Salad Wrap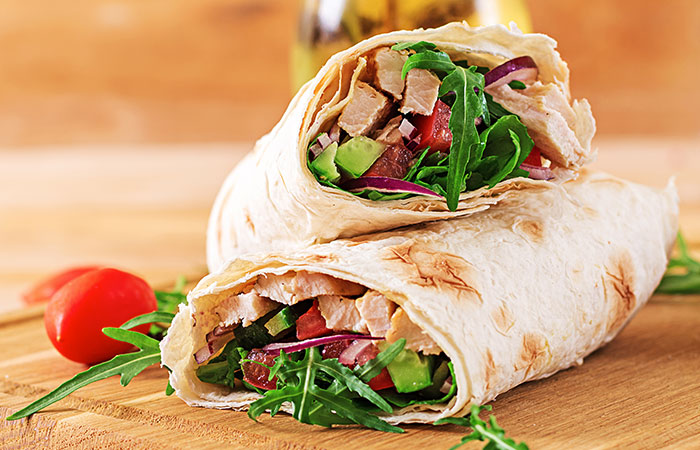 These take 5 minutes, and they make succulent store-bought rotisserie chicken all the more worth it.
Ingredients:
2 cups cooked grilled chicken breasts chopped (seasoned with your favorite spices)
1/4 cup Ranch dressing (either store bought, or you'll find loads of homemade recipes online)
1/2 cup mozzarella cheese
1/4 cup cilantro minced (optional)
4 tortillas
salad ingredients of your choice
Instructions:
Lay tortillas on a clean flat surface. Place about 1/2 cup chicken, 1 tablespoon ranch dressing, 2 tablespoons of cheese, and 1 tablespoon of minced cilantro on each tortilla. Add your choice of salad toppings. Fold tightly to form a burrito shape.
Heat a heavy-duty pan or grill to medium heat. Coat with a light layer or oil or cooking spray and cook wraps for 1-2 minutes on each side or until the tortilla is crispy and golden. Remove from heat, slice in half and serve immediately.
---
2. Smorgasbord & loaded open sandwiches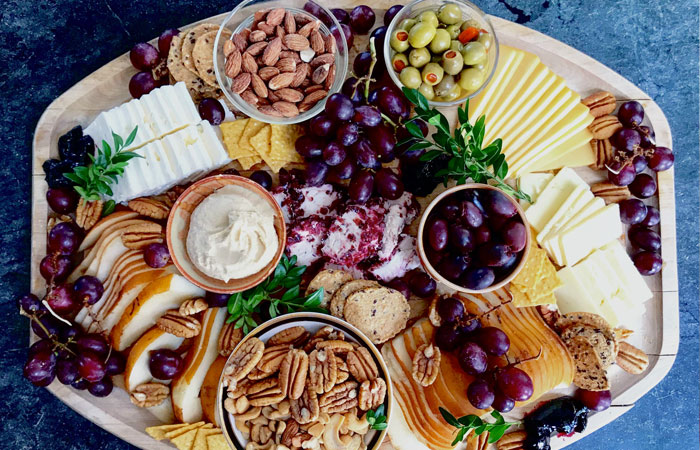 One of our firm favorites is serving up an array of different cheeses, fruits, crackers and cold meats. Complete this with easy open sandwiches featuring a variety of toppings.
Ingredients (anything goes)
selection different breads (banquettes & ciabatta work well)
selection of crackers (look for different shapes the kids will love)
softened butter, for spreading
cucumber relish
slices ham, salami, any leftover
cheddar cheese, cream cheese
boiled eggs, halved and sliced
selection of sauce
baby tomatoes, julienne carrots, sliced cucumber or cucumber relish
olive
strawberries, sweet grapes, sliced oranges, pineapple
nuts and raison
Method
Simply pop everything onto a big cheese board and serve! Everyone gets to pick their favourite!
---
3. Fruity Chicken Balls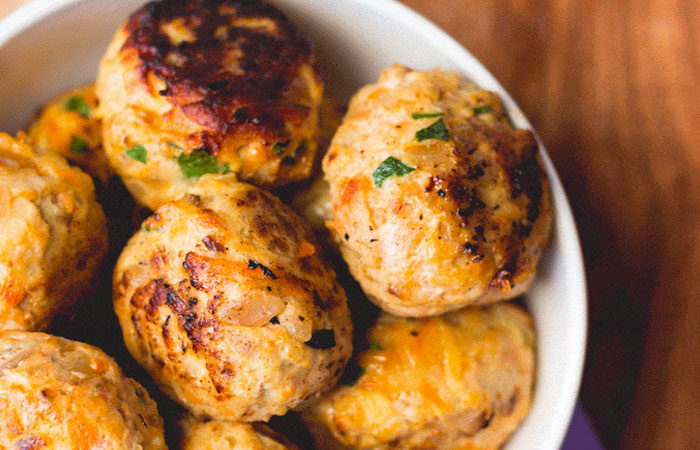 All kids love finger foods and this is no exception. Prep time in under 20 minutes. Great for kids of all ages.
INGREDIENTS
1 tbsp olive oil
1 onion, finely chopped
1 carrot, peeled and grated
3/4 cup fresh Breadcrumbs
2 tbsp milk
1 Small pear, peeled and grated
1 apple, peeled and grated
500 g chicken mince
2 tsp fresh chopped parsley
1 tsp smoked paprika
Oil for frying
INSTRUCTIONS
Heat the oil in a pan and fry the onion and carrot, over a low heat, until soft. (For around 5 mins)
Add the milk to the breadcrumbs and allow to sit for 5 mins.
Place the apple and pear onto a clean dishcloth and squeeze as much juice as you can out of them. (save the juice for smoothies etc.)
Add all the ingredients to a mixing bowl and mix with your hands until all the ingredients are mixed together.
Form around 25 balls with your hands. Shallow fry for around five minutes, until golden on both sides.
---
4. Layered rainbow pasta salad pot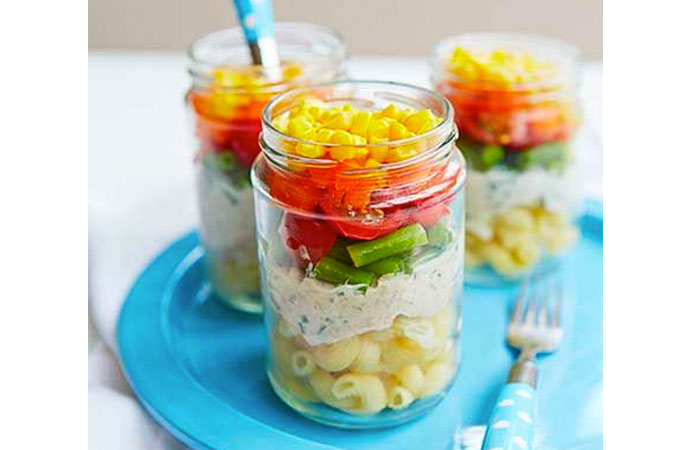 This quick and easy salad packs a great dose of vitamin C. Ideal if you are heading out for a picnic.
Ingredients:
350g pasta shapes
200g green beans, trimmed and chopped into short length
160g can tuna in olive oil, drained
4 tbsp mayonnaise
4 tbsp natural yogurt
½ small pack chives, snipped (optional)
200g cherry tomatoes, quartered
1 orange pepper, cut into little cubes 195g can sweetcorn, drained
Method:
Cook the pasta until it is still a little al dente (2 mins less than the pack instructions) and drain well. Cook the green beans in simmering water for 2 mins, then rinse in cold water and drain well. Mix the tuna with the mayonnaise and yogurt. Add the chives, if using.
Tip the pasta into a large glass bowl or four small ones, or four wide-necked jars (useful for taking on picnics). Spoon the tuna dressing over the top of the pasta. Add a layer of green beans, followed by a layer of cherry tomatoes, then the pepper and sweetcorn. Cover and chill until you're ready to eat.
---
5. Taco Time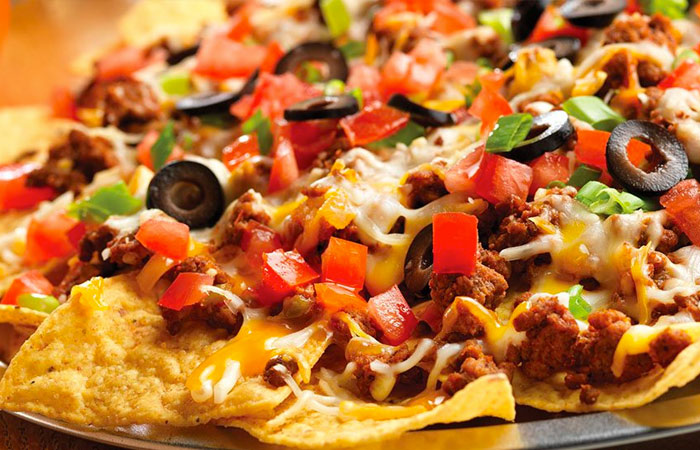 Last but not least, even the adults will be scrambling for these easy cheesy bite size sensations.

Ingredients:

· a bag of corn chips

· 1 1/4 cups grated cheddar cheese

· chopped olives (optional)

· cooked bacon pieces (optional)

· sliced green onion (optional)

· sour cream or taco sauce

Method:

1. Spread corn chips in a single layer in a baking pan. Sprinkle cheese over chips.

2. Sprinkle with olives, bacon pieces, and green onion, if you like.

3. Bake in oven at 200ºC for 2 to 3 minutes or until cheese melts. Transfer to a serving platter. Serve with sour cream or taco sauce.













Whatever your meal time favourite is, remember to get the whole family involved in lunch time cooking!


Date Published:

09 December 2020