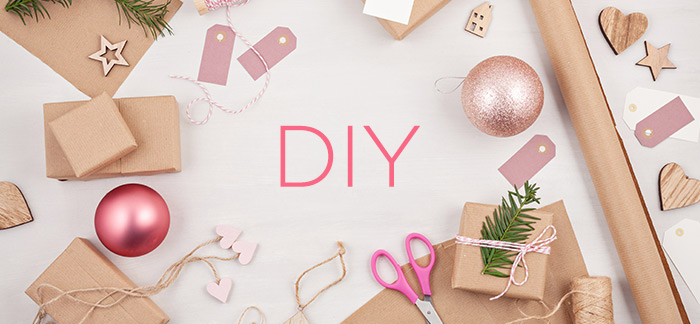 The hope of summer holidays is in the air, and with it, the reawakening of the spirit of Christmas. As the year starts drawing to a busy end, why not channel your 'silly season' stress into creativity? This year bring Christmas to your home in a personalised way. To help you get your creative juices flowing, here are some fantastically festive ideas of things you can make at home as you prepare for Christmas!
Give a little something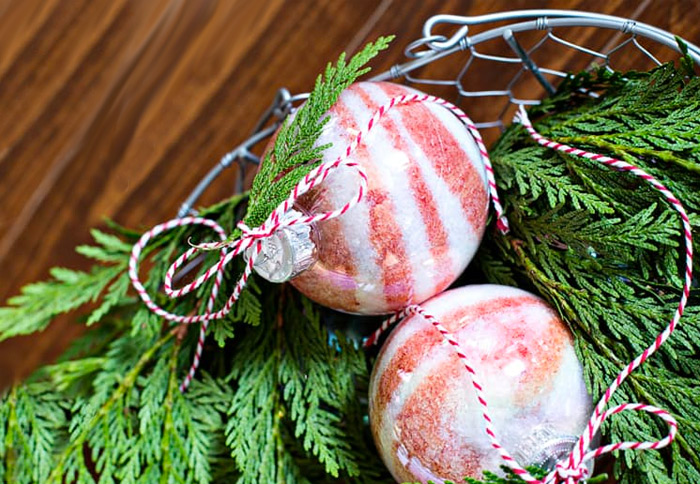 A small gift can speak volumes, especially if it's thoughtfully handmade. Would you like to make your own Christmas presents this year, DIY-style?
Fill a glass Christmas bauble with a personalised gift (homemade bath salts, handmade chocolate, a special photo, hand-beaded jewellery), and name it using gold alphabet stickers.
Paint wooden coasters with chalkboard paint and pack these together as a set with a piece of chalk – this makes each teatime a unique experience, with a personally-named coaster for any group of guests!
Mix your own homemade loose-leaf Christmas tea (buy loose leaf rooibos from your local or online tea shop, add cloves, cinnamon, nutmeg, orange peel, rose petals) and place it in a white satin drawstring bag in a Christmas mug to make a decorative and festively fragrant gift.
If you're looking for something more classic, here's some great vintage gift inspiration:
Cover a 2019 diary or journal in paisley or damask fabric.
Convert a large old vinyl record into a round placemat or use one to custom-make a clock.
Place garden herbs (rosemary or thyme) or a poinsettia plant in a rustic pot tied with a ribbon.

Wrap it up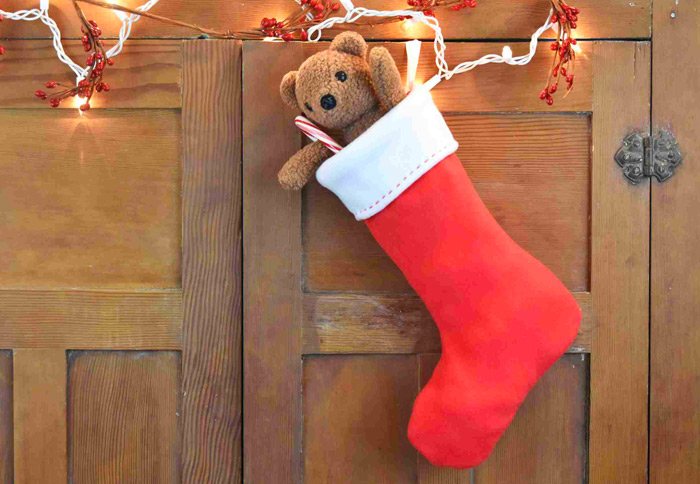 Once you've made your own gifts, go on and wrap them using DIY Christmas wrapping paper:
Hand-stitch or sew a personalised Christmas stocking using felt and decorate or name it with buttons, beads, ribbon and sequins (- see how to do it here https://crazylittleprojects.com/10-minute-christmas-stocking-tutorial/!)
Repurpose old books, maps and sheet music into shabby chic Christmas gift-wrap
Use your Christmas cookie cutters as stamp outlines to stencil in gold, silver, red or green onto brown paper (and 'cut out' an extra star, tree or angel to use as the card!)
Hang it up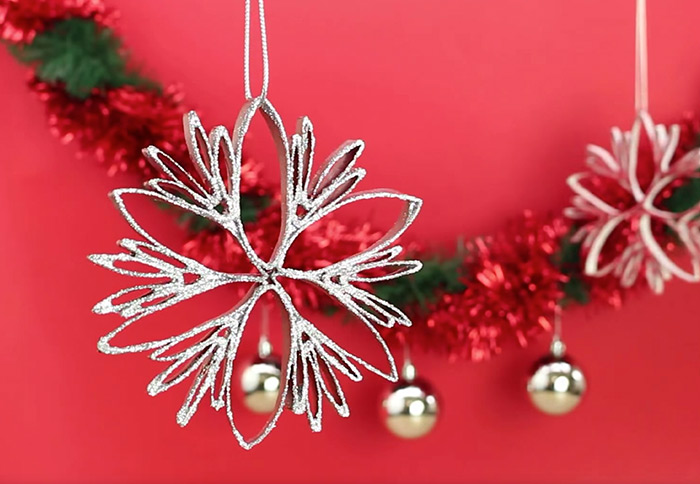 In the midst of your spring cleaning before December, be careful not to throw out old light bulbs, toilet paper rolls, scrap cardboard, paper, bits and pieces of wood, wool and material. These can all be recycled into beautiful hanging décor for your tree and home as you literally 'go green' this season:
Paint or cover this with your homemade wrapping paper or add some glitter for sparkle and fasten with looped string before hanging it on tree.
Cover an old light bulb with layers of paper maché, paint it brown and draw on eyes, a nose and mouth to make a very cute reindeer https://diy-enthusiasts.com/decorating-ideas/christmas/diy-christmas-ornaments-light-bulbs/ with felt or twig ears. Glue looped string to its head and pop it onto your tree! Make a mini Father Christmas face in the same way, mixing skin-colour paint, and using red felt and cotton wool for his hat and beard.
Fill straight office pins with tiny metallic green, red, white beads, and stick them into a polystyrene ball in rows starting from the centre outwards until the ball is fully covered. Glue a knotted loop of ribbon into the top pin, and you have a funky disco-like bauble http://blog.brightsettings.com/21-diy-styrofoam-ball-christmas-ornaments/ which catches sparkles in the Christmas tree lights.
As you decorate your tree, for an extra festive flair, try something different like the 'Rainbow Christmas tree' effect - incorporate the seven colours in your hanging decorations or baubles in tiers, from top to bottom, to create a merry masterpiece.
Lay it out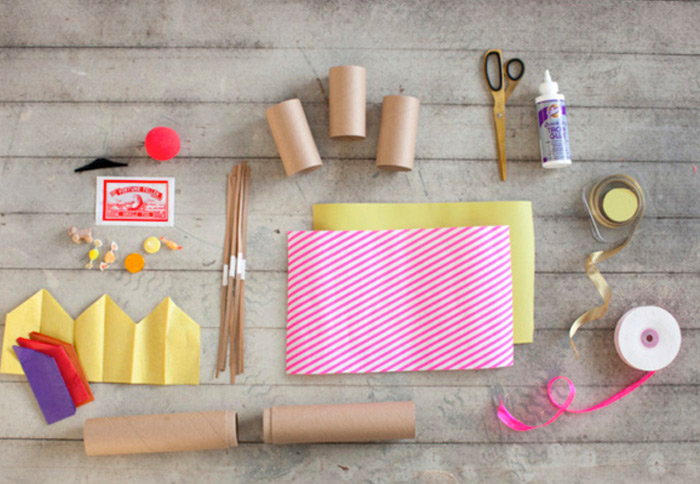 Finally, set your Christmas table with your own handcrafted décor and trimmings:
An empty toilet paper roll can make the perfect two-in-one serviette holder and table place name card. Cut one roll in half to make two holders – cover the 'ring' with hessian, felt, coloured cardboard or any material of your choice, and glue on some sequins, beads, ribbon or little charms for some extra bling before adding your guest's name.
Place a pine cone upside down, spray-paint it green and turn it into a mini Christmas tree centrepiece that can be decorated by gluing on large red and white beads or buttons and draping with thin silver or gold string as tinsel!
What's a Christmas table without crackers? Fill an empty toilet paper roll with a tiny personally- selected handcrafted or home-baked gift, add a cracker snap, easily available from party shops - wrap it with your colourful handmade wrapping paper, and tie the ends with offcuts of ribbon. These will definitely add a bang to any Christmas table as your guests each receive a personalised little gift.



These fun DIY Christmas activities can be enjoyed on a quiet evening alone, done with the kids on the weekend or as an extended family in the school holidays. Embrace your inner creativity and all of the festivities - after all, 'tis the season to be jolly!





Date Published:

07 December 2018