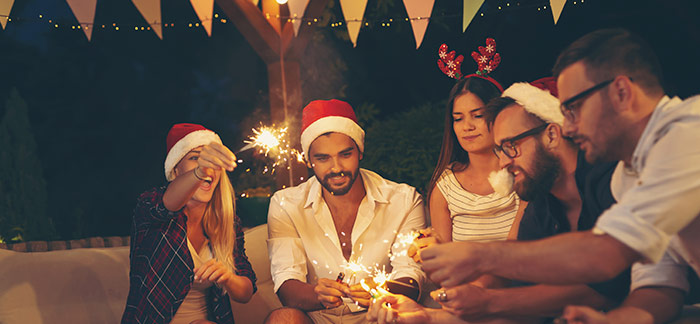 (without blowing your budget)
It wouldn't be the festive season if we didn't make it special in some or other way – but that doesn't have to mean blowing your budget. Make your year-end party a time of good cheer, great vibes and the holiday spirit with these simple tips.
You can theme your party by asking your guests to wear all-white, or a red top.
Engage the senses with fragrant aromas: heat the oven to 180 degrees, switch it off and place a small bowl of vanilla essence inside, along with a stick of cinnamon.
Music
Plan ahead and start loading your favourite seasonal tunes to a Spotify playlist well before the party. You might go for old style Christmas carols, or a medley of modern hits ranging from George Michael and Boney M. Then, when your party starts, turn up the volume and relax.
Food
South Africans often go for a braai but you can turn a humble braai into a more celebratory event by serving nibbles to start, and a creative dessert. Try these delicious Thai chicken meatballs as an appetizer, they are lighter than many summer holiday options as they are baked, not fried, and they are the perfect size for a pre-meal taster.
Thai chicken meatball
You will need 2 x 12-hole non-stick mini muffin pans, cocktail toothpicks.

Ingredients: 500g chicken mince, 1/4 cup oyster sauce, 2 garlic cloves crushed, 1 tablespoon self-raising flour, 1 tablespoon fish sauce, 1/2 cup coriander leaves finely chopped, 160 ml coconut milk. To serve: soy sauce and 1 chilli, sliced.

Method: preheat the oven to 200 C. Grease two 12-hole, non-stick mini muffin pans. Combine mince, oyster sauce, garlic, flour, fish sauce, coriander and coconut milk in a large bowl. Place rounded tablespoons of mixture into prepared pans. Bake for about 15 minutes or until cooked. Turn balls out and serve warm with the soy sauce and chilli on the side.
Santa Claus brownie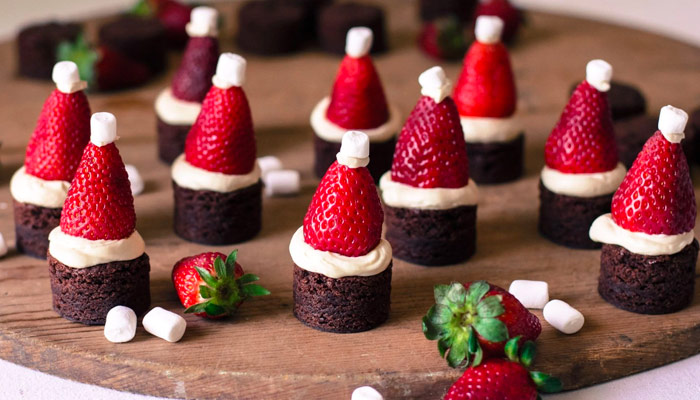 Aren't these Santa brownies just too cute? It's not just the kids who will love these super-cute little bites of dessert. You can, if you have the time, bake your own batch of brownies, but speed up the process by buying brownies from the supermarket and cut them to fit your strawberry "hats".
Ingredients:
a batch of brownies,
125g cream cheese (half a tub);
1/4 cup icing sugar,
24 fresh strawberries;
12 white mini marshmallow
Method: Beat the cream cheese and icing sugar until smooth. Spoon into a piping bag or zip-lock bag and snip off the end. Wash strawberries and slice off the stalk end so it makes a flat surface. Halve marshmallows. Use a small scone cutter to cut 3.5cm rounds from the brownies, or trim to fit the size of your strawberries. Pipe on some cream cheese icing. Top with a strawberry. Pipe a dot of icing onto the top of the strawberry and press on a marshmallow half.
Drink
Set the mood with a welcome cocktail, top with a sprig of mint to add a splash of green. The classic Cosmopolitan adds a zing of red to the drinks tray, and if you add a splash of grenadine to the classic champagne and orange juice it also gives that festive season vibe.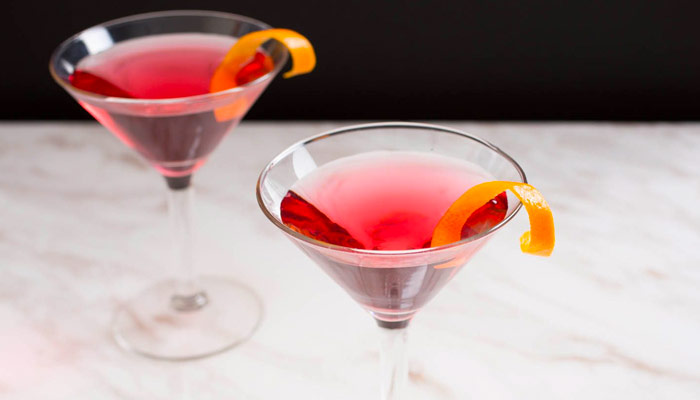 Cosmopolitan cocktail: 1/4 cup vodka, 1 tablespoon orange liqueur (triple sec, Grand Marnier or Cointreau), ¼ cup cranberry juice, 1 tablespoon lime juice, lots of crushed ice.

Traditionally a Cosmopolitan is garnished with a twist of orange peel but up the seasonal feel by garnishing with red fruit. Pop a toothpick speared through a maraschino or glace cherry, or other red fruit such as grapes or pomegranate seeds. Leave out the vodka and liqueur for those who prefer a non-alcoholic version.
Decor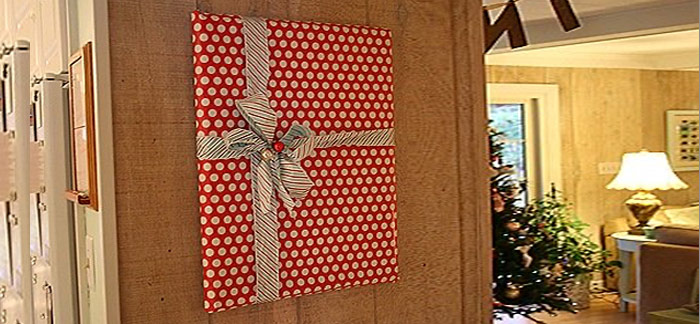 There is no need to spend a fortune on holiday décor. If you have pictures on the wall in your lounge or entertainment area then you can add an instant party spirit – and totally different look - by "wrapping" them up. Here's how: take a wide piece of gift wrap and wrap the frame carefully, as if it were a present. Add on a wide ribbon or bow to finish it off, then hang it back up on the wall. When the season is over, simply unwrap and rehang your art as it was before.
There will always be a place for tinsel and bright baubles, but natural materials often are far more budget friendly. Look for pine cones, twigs and driftwood, spray them white or silver and you have an instant minimalistic decor. Add shells to the mix and play with textures.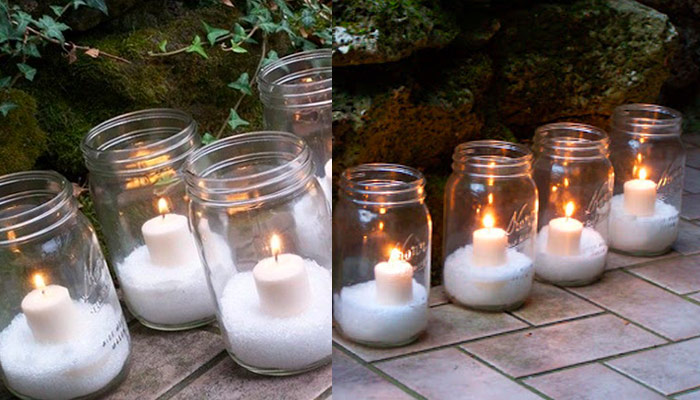 Make your own mood lights by filling old jam jars with a shallow layer of salt or sugar. Drop in a tealight or plain white candle.
Remember, it's not about the glitz or spending a fortune - it's about the heart and spending time with loved ones. If you are relaxed and ready to devote your attention to your guests, they are more likely to relax and enjoy the night as well, making it "the most wonderful time of year"!


Date Published:

09 December 2019