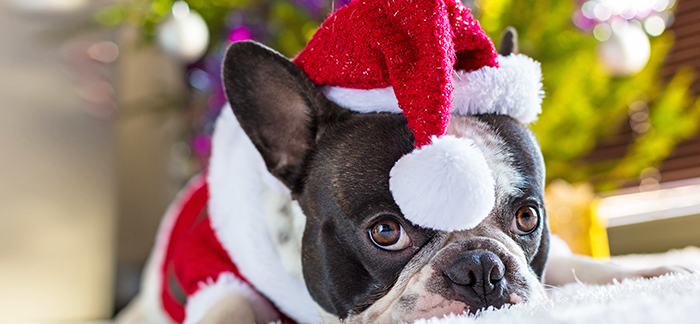 Is it a little over the top to buy Christmas presents for our pets? Well, yes, in the grand scheme of things one could argue that it kind of is, but let's take a moment to picture the scene: Excitement has been building for days, the family wakes early to rush to the tree and the buzz reaches a crescendo as they hand out presents and hastily tear them open to see what wonderful things they've been given. There is laughter and hugging and general cheer.
On the outskirts of the happy vibes sit the non-human members of the family, watching with interest this scene. It is something from which they're entirely excluded. And even though the jubilation is infectious, they'll be scolded or sent outside if they try and join in the merrymaking.
From this angle, it seems an ugly thing to exclude our fur-family from the festivities.
Don't worry, we are not talking extravagant gifts here - no hi-tech condos or diamond-encrusted jewellery, just a little good old-fashioned spoiling, with no real costs attached. A bit of time, a fun kids' project, and voila, you have a homemade DIY pet present to put under your Christmas tree!
If you're partial to pet gift-giving, take a look at our top 5 DIY gifts for your pets this Christmas: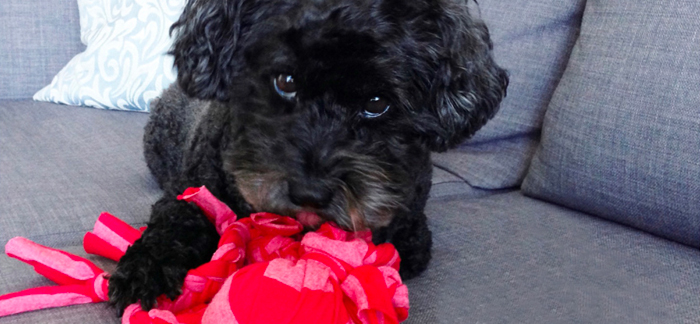 1.Homemade fetch, tug and chew toys are actually pretty easy to make, and if you use materials that would have ended up in the bin anyway, there's no worry or wallet-pain when Fido rips them to shreds! Ranging from a simple brightly coloured fetch toy, to making up your own tightly braided tug-of-war rope, you can keep even the heavy chewer happy!
2.A nifty tree stump scratch pad for your kitty will make good use of any cardboard you have lying around. Add a spot of catnip for extra awesomeness or get those creative juices flowing and add a few more layers and storeys to make a whole scratch-pad tower!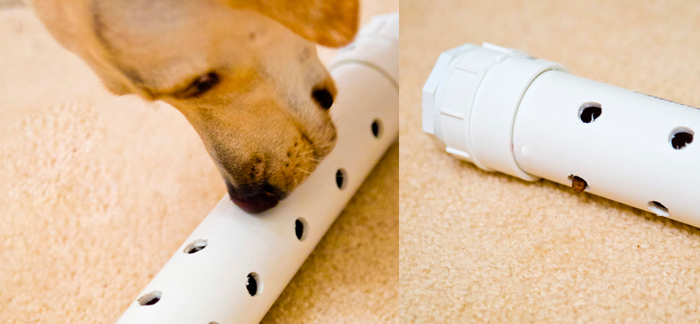 3.Get your doggy's mind working with a DIY treat-dispenser wangled from a bit of pvc pipe and some plumbing joiners. This one requires tools, but you will find it's hardy enough to last a lifetime!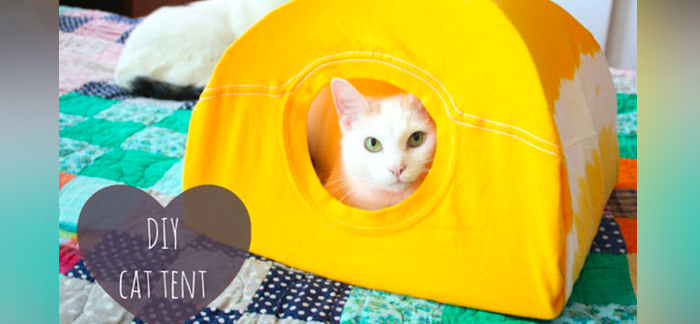 4.A mini tent made with some old t-shirts and wire coat hangers is a proper little DIY project that promises to be a hit with your cat or your rabbit or guinea pig for that matter. Even your miniature piggy would appreciate their own comfy sleep-space that smells of their favourite human!




5.You don't need to be a handyman to put together this fab last-minute (or at least, night before) present for your pup. An ice cream cake will keep your pooch from feeling left out while the human portion of the family enjoy their Christmas feast. Dogs generally find frozen treats irresistible, just don't add sugar as it's not good for your pooch, and use yogurt with active cultures instead of dairy products. With these healthy, mouth-watering treats, your dog is sure to plant a big, wet, cold-tongued kiss on your cheek!




If you're itching to spend a wad of cash on your precious pooch, consider donating to your local animal shelter instead. In our pups' eyes, there is not an ounce of difference between top of the range designer gear and homemade stuff - it's your attention that really counts!





Date Published:

04 December 2017